Touretteshero returns to Barbican with Pit Party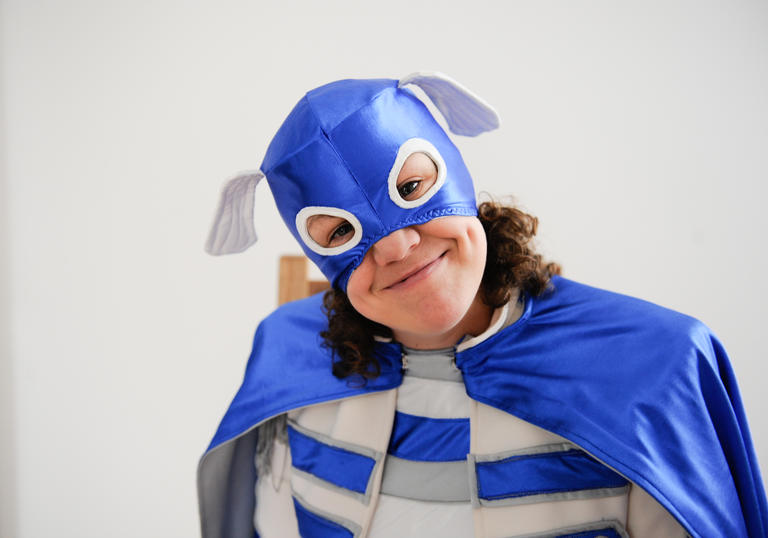 Touretteshero Pit Party – Brewing in the Basement
The Pit, Barbican Centre, Silk Street, London, EC2Y 8DS
Friday 3–Saturday 4 November 2017, times vary
Events from 12-5pm and 6-10pm on Sat 4 Nov are open to reviewers/journalists; please contact the Communications Office to book your tickets.
Touretteshero mix things up in The Pit with an immersive theatrical event this Guy Fawkes weekend. Brewing in the Basement is a catalyst for creativity and an invitation to rethink and explore what access to the arts for everyone means whilst challenging traditional boundaries of contemporary theatre.
Through a series of interdisciplinary and inclusive activities and performances, bringing people together to laugh, experiment and share ideas in a lively and collaborative environment, this imaginative takeover celebrates the UK's thriving disability arts scene. The event culminates in a parade through the Barbican Centre to celebrate diversity, difference, and disability culture.
All activities, performances and parades are accessible and relaxed, and people are welcome to move around and make noise at any time.
The Pit Party is two days of activity principally in The Pit but also encompassing the wider Barbican spaces, presented by a guest artist, producer or organisation. Fluid in its format, the Pit Party invites arts practitioners to curate a programme of work by multiple artists that excite them, and offers time for audiences and artists to socially interact in a relaxed environment. The inaugural Pit Party took place in 2016, curated by nitroBEAT. This autumn the Pit Party returns with nitroBEAT Pit Party: Suckerpunch Boom Suite in September followed by Touretteshero Pit Party - Brewing in the Basement.
Jess Thom is a visual, performing, and participatory artist based in London. Thom co-founded Touretteshero in 2010 as a creative response to her experience of living with Tourettes Syndrome. Touretteshero is about reclaiming the most frequently misunderstood condition, challenging people to think differently, and building a more inclusive society. In 2014, Jess co-devised the award winning stage show Backstage in Biscuit Land, which played in The Pit in 2016, and has since toured internationally. In 2015 Jess performed Broadcast from Biscuit Land as part of the On Stage: Live from Television Centre evening on BBC4. She also co-organised and hosted a one-day event for children with Tourettes at Tate Britain. Thom performs Samuel Beckett's short play Not I at this year's Edinburgh Fringe Festival 2017 and at Battersea Arts Centre in 2018.
Thom has spoken widely in the media about her life with Tourettes, including on Woman's Hour, This Morning, and The Saturday Night Show in Ireland and has written for mainstream and disability press including The Guardian, The Observer and Disability Now. In 2013 she gave a TEDx talk on The Alchemy of Chaos at the Royal Albert Hall and became a continuity announcer for Channel 4 as part of their Born Risky season. In 2012 she published Welcome to Biscuit Land – A Year In the Life of Touretteshero, with a foreword by Stephen Fry.
ENDS
Press information
For further information please contact the Barbican
Angela Dias, Senior Communications Manager for Theatre and Dance, 020 7382 7168 or angela.dias@barbican.org.uk
Public information
Box office: 0845 120 7511
 
Listings information
Touretteshero Pit Party – Brewing in the Basement
Touretteshero
Fri 3–Sat 4 Nov 2017
UK
The Pit
Facilitated activities, performances and a parade for school groups: Fri 3 Nov 2017, 12-3pm
Facilitated activities, performances and a parade for everyone: Sat 4 Nov 2017, 12-5pm
Performances, music and dancing for adults: Sat 4 Nov, 6-10pm
Presented by the Barbican and Touretteshero
#PitParty
 
Angela Dias, Senior Communications Manager for Theatre and Dance: angela.dias@barbican.org.uk or 020 7382 7168