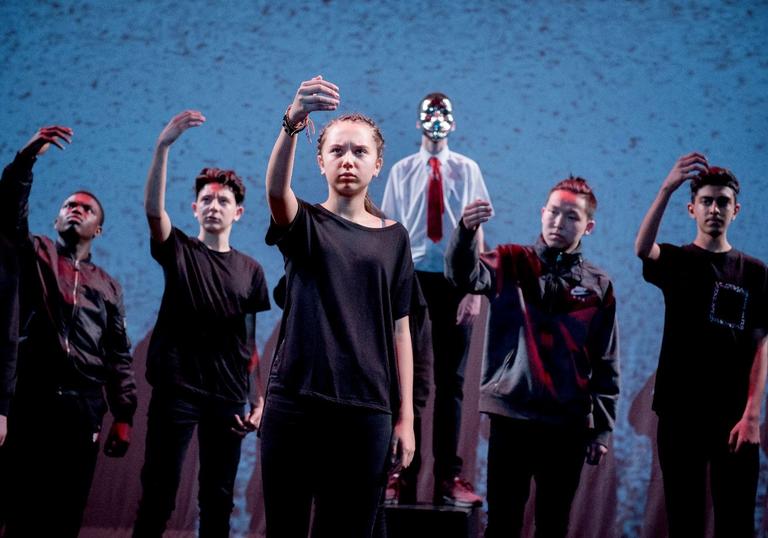 Join Young Barbican
Be there when it happens with discounted access to unmissable art and entertainment as well as events and creative opportunities for 14-25 year olds
About the Barbican Theatre Box at Harlow Playhouse
 Barbican Box ignites and supports creative arts practice in schools and colleges through a guided process of making new work. The programme introduces young people to imaginative and adventurous approaches to the arts and enriches the school curriculum by connecting schools to world class arts programmes. As well as providing ongoing training and development for teachers, the programme encourages and nurtures a lifelong relationship with the arts.
The Box is both a work of art and an education tool in its own right and is a portable box filled with the 'ingredients' for making and creating art. It contains stimuli, ideas and provocations designed to encourage an imaginative and adventurous approach to creating artistic work.
 
Harlow Playhouse is a leading creative hub and venue in the East of England. It provides enjoyable cultural experiences for everyone, working in partnership to support healthier, happier and safer communities; and to stimulate opportunity, creativity and innovation. It has a programme of quality music, comedy, spoken word, dance, and circus arts events across its 400-seat and 120-seat theatres, as well as other reach-out locations, and provides space and support to many artists, groups and companies throughout the year.
About Complicité
Complicité has played in more than 40 countries across the world, won more than 50 awards and been described as '...the most influential and consistently interesting theatre company working in Britain.' The Times
Complicité began life as a collective and this spirit of collective enquiry, of collaborative curiosity, has driven the work throughout its history. The Company is famous for making its work through extensive periods of research and development which brings together performers, designers, writers, artists and specialists from diverse fields to create the works – a process now known simply as 'devising'. 
This focus on a collaborative devising process has meant that Complicité has also become famous for a distinctive, visually rich stage language, which layers physically beautiful performances and tightly choreographed ensemble work with innovative lighting, sound and video design.
 
Requirements
Before applying please ensure that you are aware of the commitment needed from you, your school and your students and ensure that your Senior Management at the school is aware of your application.  Please be aware of the following participation requirements: 
Mainstream schools must involve at least 15 students, with a maximum number of 30 participating students. If you are applying from a specialist provider and are planning on working with a group of less than 15, please contact us to discuss.
At least one teacher from each participating school must commit to attending both CPD days at the start of the project.
The programme is heavily subsidised, however, there is a small participation charge for each Box.
Barbican Box Theatre: £300 + VAT
As part of this fee, every school participating gets their own Box, resources to support them through the creative process as well as workshops, visits and mentoring from artists.
Bursary Places: There are a limited number of bursary places, reducing the cost of the project to £150 + VAT, available if your school/college would not be able to participate in this project without financial support.  Bursaries will be allocated on a case by case basis. 
 
If you are successful at the application stage we will ring you in November 2019 to discuss your application and for you to ask any questions, before confirming if you have been successful.
If you have any questions about the programme, bursary or application process, please contact Beth Warnock (Producer for Theatre, Dance and Poetry – Barbican Guildhall Creative Learning) [email protected] / 0207 382 7030
Discover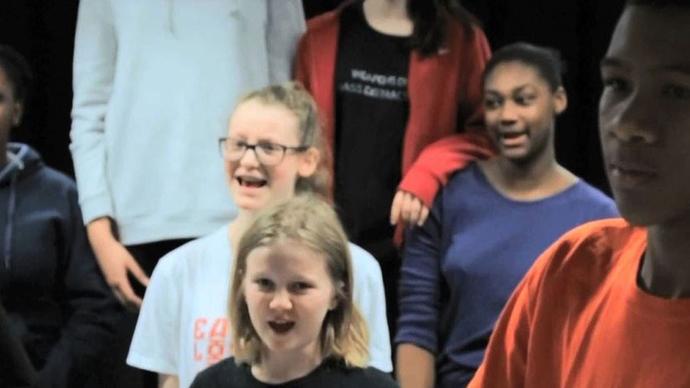 Watch: Barbican Box - Toneelgroep Amsterdam
For the 2017 Barbican Box, we invited Toneelgroep Amsterdam to curate a box filled with props, prompts and inspirations to help introduce young students from around London to theatre making.
In 2016, the box was curated and created in association with Toneelgroep Amsterdam, who had their first residency at the Barbican in 2017, with three productions directed by Ivo van Hove, the company's Artistic Director.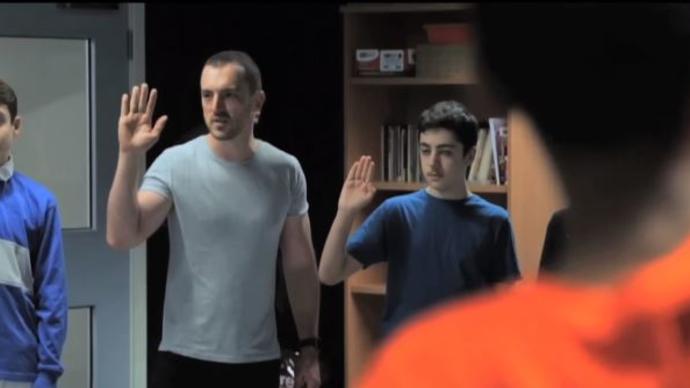 Watch: Barbican Box Theatre - Toneelgroep Amsterdam
We speak to Toneelgroep Amsterdam's Artistic Director, Ivo van Hove and the Barbican Box producers along with some of the participating teachers and students, to learn more about the impact of this year's project.