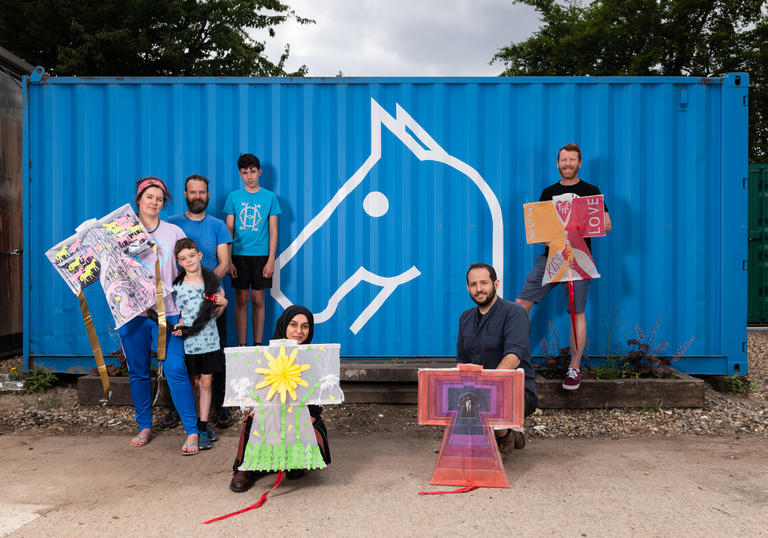 The network
Hundreds of local residents, community groups and artists participate in making this an event for everyone to enjoy. These include: arts organisation, Artillery, social enterprise, Beatroots Creative, inclusive dance company, DashDotDance, Waltham Forest Muslim Culture Forum, a network of Muslim creatives, local drinks producer, Wild Card Brewery, performing arts academy, X7eaven and many others
In 2019, 2,873 people performed at the festival or participated in producing/programming it, including 500 local children. Our role is to help build connections with, and between, the local partners who make Walthamstow Garden Party happen. Since 2014, when the festival first began, we've worked year-round creating space for people with different skills, backgrounds and expertise to come together to express their creativity. This has led to fresh collaborations between local artists and creatives, paid work for local people, and development opportunities for young people across the borough.
Make a difference
Community cohesion, inclusivity and sustainability are woven into the fabric of this much-loved, award-winning festival. And we're committed to taking action that results in positive change. For example, we banned single-use plastic at the event, and food waste has been recycled into free compost for Waltham Forest residents.
In 2019, we were announced as one of the world's top green events, winning A Greener Festival commended award. We've also been selected for the highly regarded Accelerator Programme, run by Arts Council England and Julie's Bicycle, to explore how Walthamstow Garden Party can inspire people, the arts sector and local authorities to come together and take action for a more sustainable future.
We've signed up to Keychange 50:50, led by PRS for Music Foundation, which encourages festivals to achieve a 50:50 gender balance in their programming by 2022. In 2019, our main stage programmed five out of eight female-led acts. And we have a bronze certification from Attitude is Everything, who work to improve Deaf and disabled people's access to live music.
None of this would be possible without the London Borough of Waltham Forest and Arts Council England and we're grateful for their ongoing support.
Walthamstow Garden Party 2021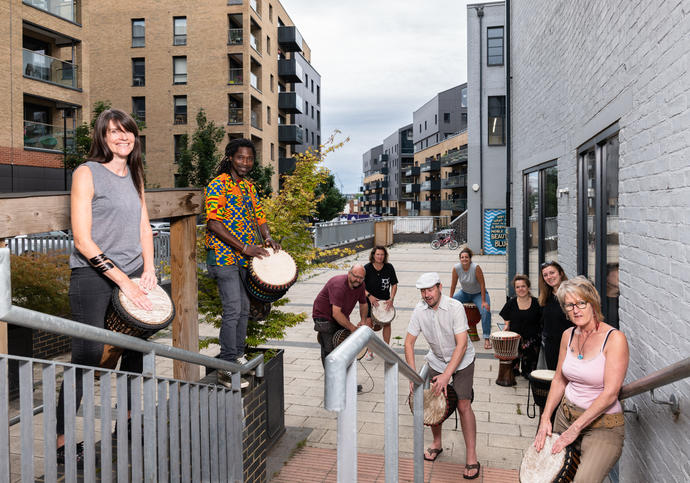 Festival Update
We wanted to let you know that Walthamstow Garden Party 2021 will not be going ahead in Lloyd Park this year, but that exciting plans are already underway for the festival to return in summer 2022.
 
The past year has provided an opportunity for many of us to reflect on our priorities and to work together to re-imagine what we do, as well as why and how we do it. Walthamstow Garden Party has always been about the process of collaborating to create something unique, together, that no-one could do on their own. Over the next year we want to create more space for the rich conversations and collaborations that underpin the festival to grow and change. To do that, we've decided to move to a new model with the event happening every other year.
 
Work on the festival will continue year-round, which means there are still lots of ways to get involved this year. If you'd like to be part of the current conversations around Walthamstow Garden Party 2022, please say hello and introduce yourself at: [email protected]  
 
We're grateful for the continued support from Arts Council England to help us with this next phase of re-imagining together. Leytonstone Loves Film will also move to a biennial schedule, with the next festival taking place in Autumn 2021. Please do check the website for updates.  
Creative Citizens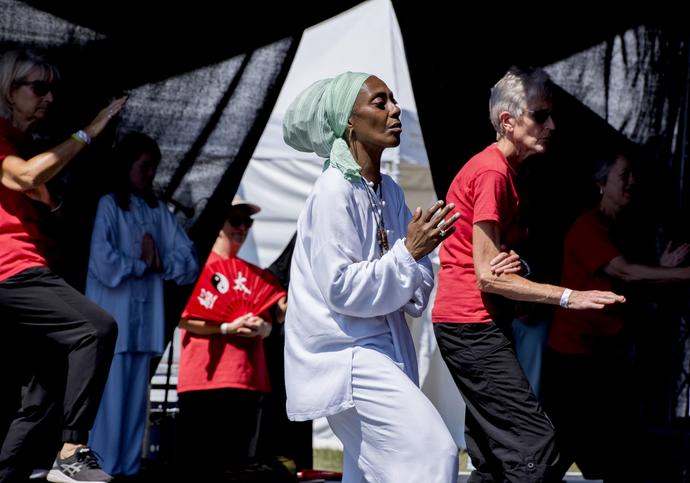 About
The Creative Citizens programme creates professional development opportunities for artists and arts organisations living or working in Walthamstow.
Discover
Beyond Barbican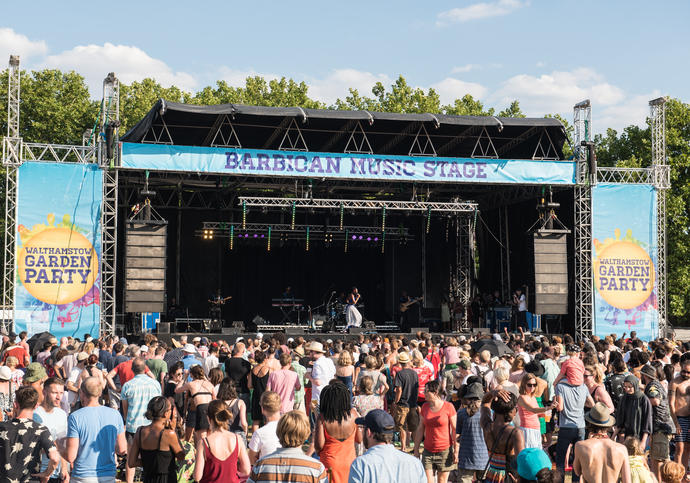 About
Inspired by the bold ideas and creativity of communities, we believe in working with our neighbours across east London, and learning together to develop inclusive and sustainable projects and networks.
Working year-round, Beyond Barbican builds relationships and connections with, and between, local partners, creating space for people with different skills, backgrounds and expertise to come together to realise creative projects in their neighbourhoods.
Find out more