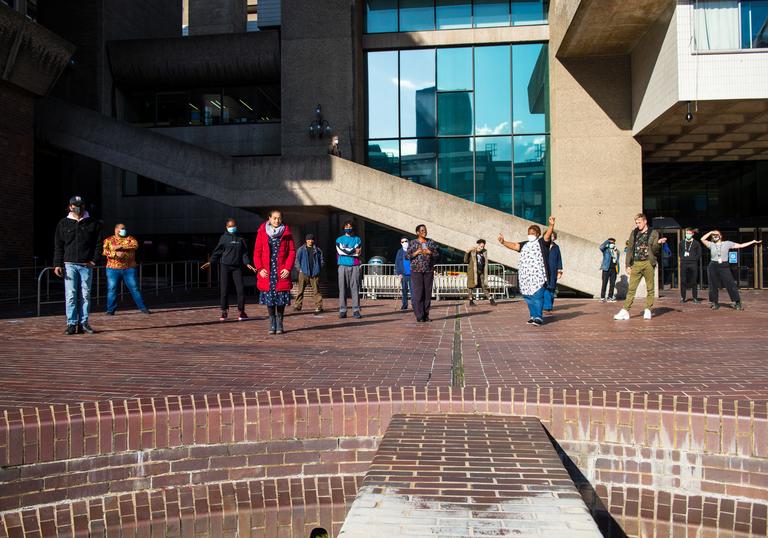 Community Ambaasadors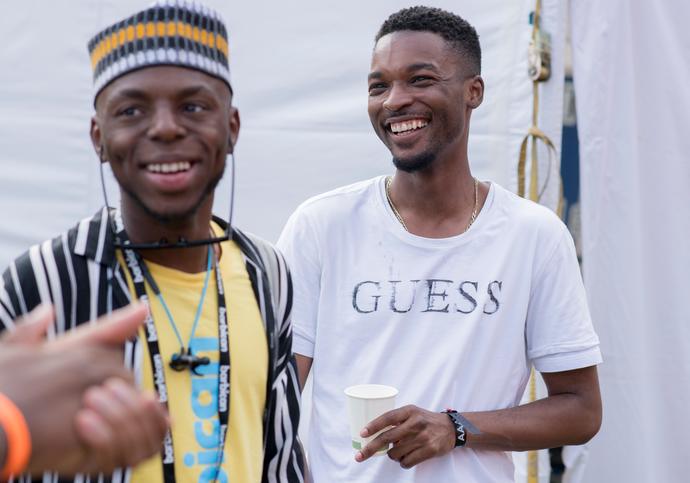 Ambassadors
Every year we work with a group of Community Ambassadors, individuals aged 16+ from across London who are actively engaged with their community and passionate about the arts. 
Ambassadors reach out to communities to promote the Barbican, especially those who haven't heard of us before. Ambassadors' knowledge and expertise help to shape our offers for local communities and to identify potential partnerships, ensuring that everyone has access to our arts and learning offer. 
We are not currently recruiting new Ambassadors. We will be launching a Community Newsletter in 2021, please do check back on this page to sign up to get information on our programmes and opportunities.
Community Partnerships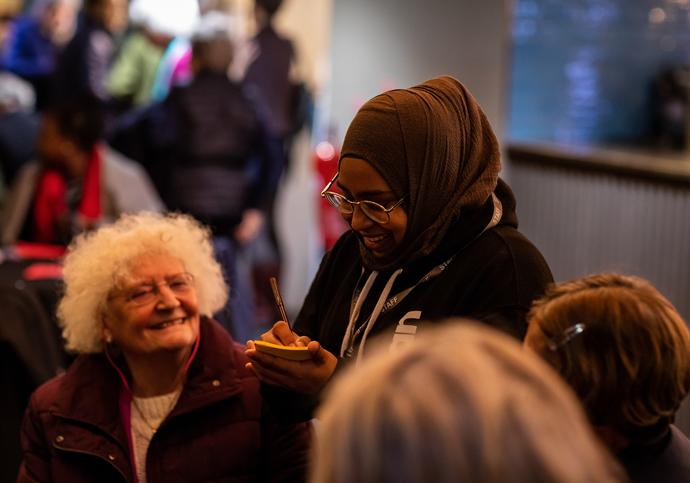 Our Partnership Work
Partnership is at the heart of what we do.
Every year we collaborate with a range of community groups to create meaningful experiences in response to our partners' needs. Whether it's ticket offers, projects, or finding ways to platform the creative work of our partners, we are committed to nurturing relationships to ensure we remain open for all. 
Are you part of a community organisation and would like to collaborate with us? Email us at [email protected] will be launching a Community Newsletter in 2021, please do check back on this page to sign up to get information on our programmes and opportunities.
'Our members love the tailor-made special events …. Whatever the art-form or event, the Barbican work in collaboration with us to ensure the best and most accessible experience.'
Alice Westlake, Age UK London
Our Community Collaborators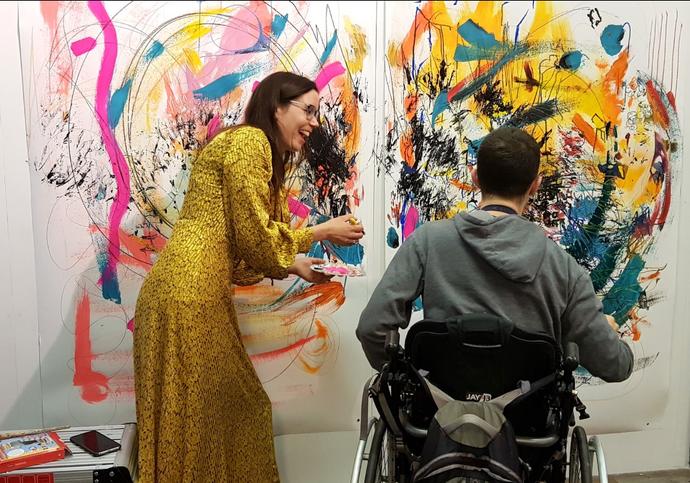 Community Collaborators
Our Community Collaborators programme is an in-depth partnership model. Our Creative Learning team work with one local community organisation over three years on a range of projects that encourage two-way exchange, collaboration and learning.
We are delighted to work with brain injury charity, Headway East London, as our first Community Collaborator 2019-2022. 
Headway East London is a local charity supporting people affected by brain injury, offering specialist services to survivors and their families.
Headway East London has exceptional artists as members. We work to complement, develop and showcase their work and, in turn, they support our staff and programme to develop in new ways.
 
Find out more
Community View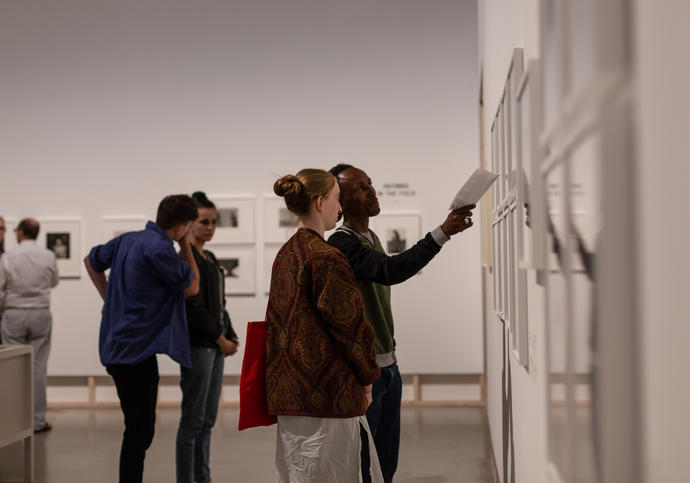 Community View
Community Views are free, interactive private view events for community groups and charity service users. 
They are designed for those who may otherwise struggle to access our programme, due to financial, health or social barriers. Community Views include access to see an exhibition (or film or piece of theatre) with connected creative workshops and activities.
Our Community Views are now accessible online. If you would like more information on how to access our Online Community Views, please email [email protected] 
Click on the button below to see creative work made by attendees to one of our Online Community Views. 
Community View Responses
'People need a night off and can't always afford it. An arts experience for someone with disposable income would be food, drink, art, conversation – this shouldn't be a luxury!'
Communities In Residence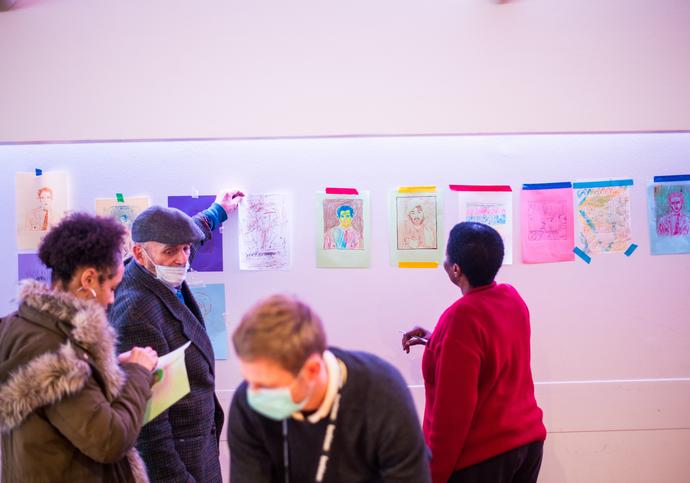 Communities In Residence
As a result of the COVID-19 pandemic, many of our spaces were left empty. Our new Communities-in-Residence programme directly responds to this by providing free space to local community partners for creative, social and enterprise activities within a COVID-secure environment. This enables us to ensure that we are providing spaces for ideas and people to connect and that our building remains open to all.
Our current Communities in Residence are Accumulate who provide creative activities for people who have experienced homelessness, Age UK City of London, supporting local older people and Key Changes who provide music engagement and recovery programmes for young people and adults affected by mental health conditions.
If you are interested in learning more about our Communities-in-Residence programme, please email [email protected]
'I have enjoyed everything about the Communities in Residence programme. Great place, great people, great activity. Thank you! '