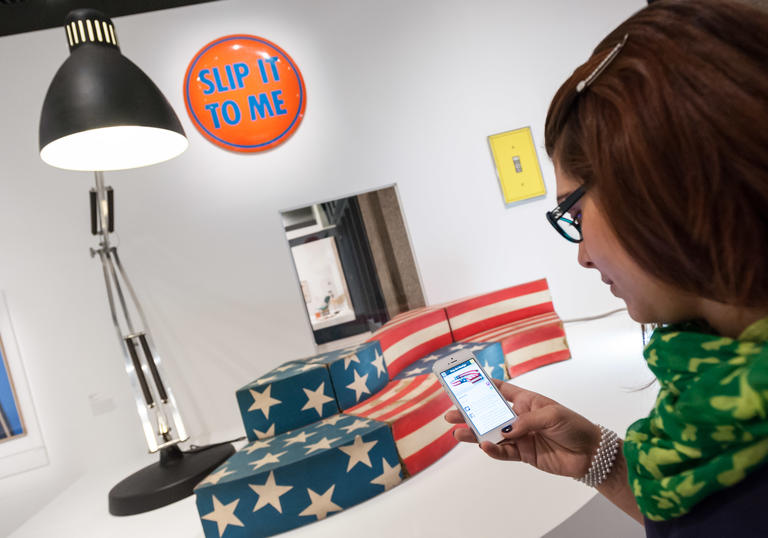 Exhibition apps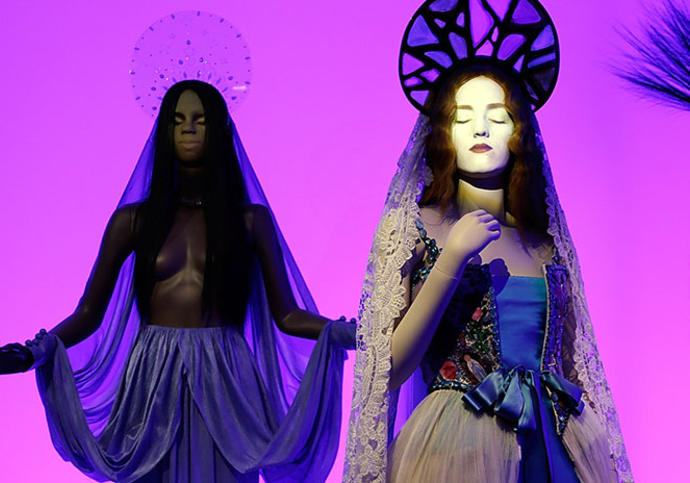 The Fashion World of Jean Paul Gaultier
From conical corsets to Breton stripes, Jean Paul Gaultier's irreverent and subversive style has won him legions of fashion fans for over 30 years. This is the first ever app to take a look at his colourful career and features exclusive interviews with l'enfant terrible himself, his muses and collaborators alongside photography, video and audio.
Download on the AppStore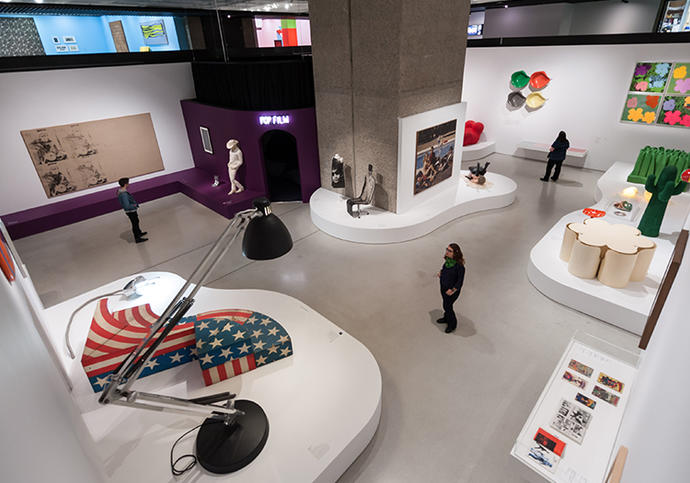 Pop Art Design
Immerse yourself in the colourful world of Pop Art Design with this multimedia app exploring the exciting exchange of ideas between artists and designers in the Pop age and challenges us to rethink how we see the two.
Download on the AppStore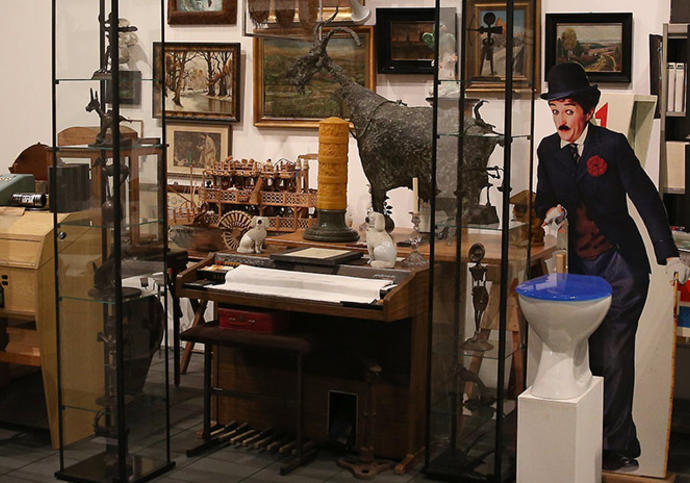 Magnificent Obessions
From ceramic elephants and cookie jars to Margaret Thatcher memorabilia, uncover the private obsessions of artists as we explore their collections and discover how they inspire them in their own work.
Download on the AppStore
Audio guides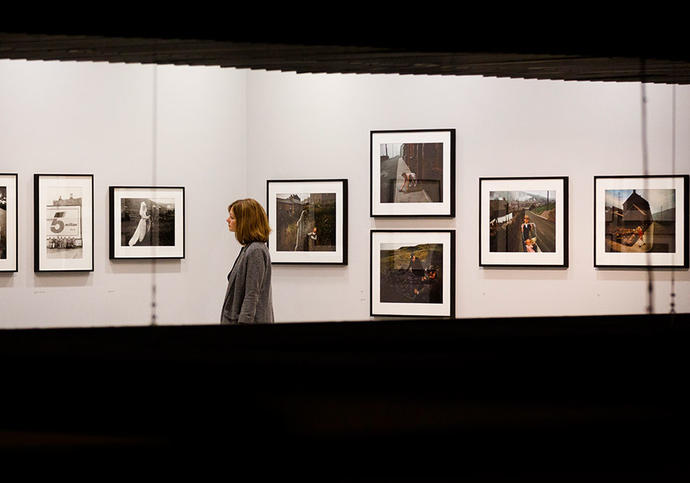 Strange and Familiar
We selected five photographs from our Strange and Familiar exhibition to bring us closer to the themes, histories and communities that reveal how others see us.
Each photograph is accompanied by a piece of audio including contributions from Martin Parr, curator Alona Pardo, exhibition assistant Jilke Golbach, Guardian journalist Sean O'Hagan, author Pamela Roberts plus voices from around the UK.
Listen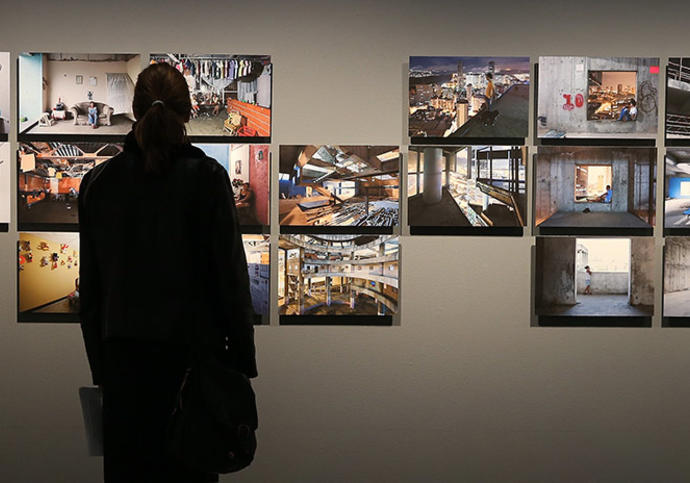 Constructing Worlds
Constructing Worlds brings together eighteen exceptional photographers from the 1930s to the present day who have changed the way we view architecture and perceive the world around us. Get a new perspective on architecture with our Constructing Worlds audio guide. Curators Alona Pardo and Elias Redstone discuss the themes and inspirations that emerge from the photographers and their work throughout the exhibition.
Listen