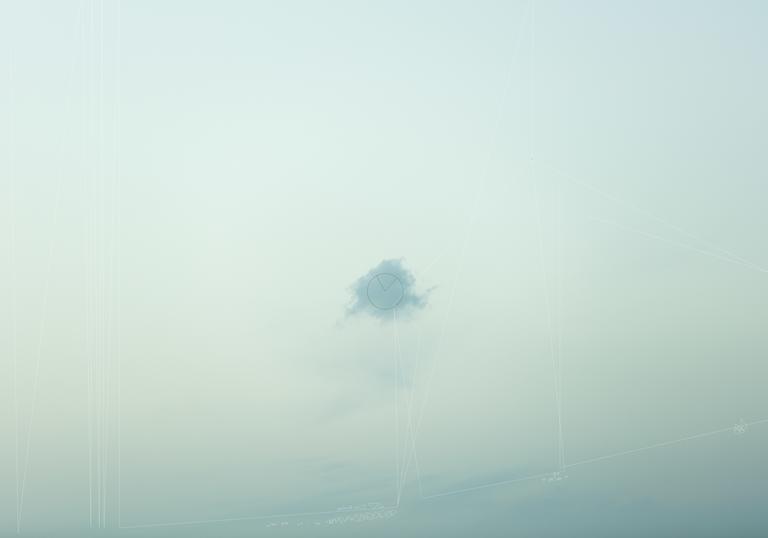 Barbican Art Gallery has commissioned the artist and geographer Trevor Paglen to create a new work for The Curve. Paglen's work spans image-making, sculpture, investigative journalism, writing and engineering. Among his primary concerns are learning to see the historical moment we live in and developing the means to imagine alternative futures. The exhibition is part of the Barbican's 2019 season, Life Rewired, which explores what it means to be human when technology is changing everything.
In 2012 Paglen launched an artwork into distant orbit around Earth in collaboration with Creative Time and MIT, contributed research and cinematography to the Academy Award-winning film Citizenfour in 2014, and created a radioactive public sculpture for the exclusion zone in Fukushima, Japan in 2015. This autumn, he will launch a satellite into outer space with the Nevada Museum of Art.  Paglen's exhibition in The Curve opens in September 2019.
Trevor Paglen said: "As a long-time fan of The Curve programme, I'm honoured and excited to have the opportunity to work with such a unique space and a team committed to a huge range of experimentation. The Curve's space is an amazing opportunity to think about how one structures an exhibition narrative – I hope to make something that reveals itself gradually, coming more and more into focus the further into The Curve one wanders..."
Trevor Paglen's visual work has been exhibited at the Smithsonian American Art Museum, Washington D.C.; The Metropolitan Museum of Art, New York; Tate Modern, London; Walker Arts Center, Minneapolis; San Francisco Museum of Modern Art; Taipei Biennial 2008; and Istanbul Biennial 2009 as well as numerous other solo and group exhibitions. Paglen has been nominated for the Artes Mundi 8 Award (2018-19), is the recipient of the MacArthur Fellowship (2017) and the Deutsche Börse Photography Foundation Prize (2016).
Trevor Paglen was born in 1974 in Camp Springs, Maryland, and currently lives and works in Berlin.
Supported using public funding by Arts Council England.
Trevor Paglen
The Curve, Barbican Centre
26 Sep 2019 – 16 Feb 2020
Free Admission
#TrevorPaglen
Ann Berni, Senior Communications Manager: 020 7382 7169, ann.berni@barbican.org.uk
Lily Booth, Communications Officer: 020 7382 6162, lily.booth@barbican.org.uk
Bréifne Ó Conbhuí , Communications Assistant: 020 7382 7254, breifne.oconbhui@barbican.org.uk