Press room
The London International Animation Festival (LIAF 2018) 30 Nov–9 Dec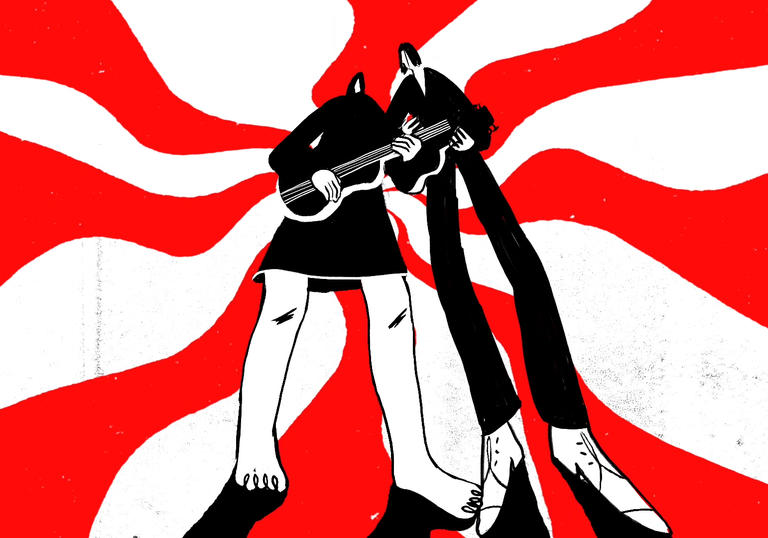 The London International Animation Festival (LIAF 2018) returns to the Barbican for its fifteenth year with an extensive ten-day celebratory feast of forums, screentalks and over 200 of the best recent, historical and retrospective animated shorts and features from around the world.
The Festival promises to inspire, delight and challenge the notion that animation is merely for the 3D blockbuster genre, or cute cartoons. Independent animation is an art form that continues to thrive and develop as a breathtaking medley of styles, materials, techniques and production - from hand drawn, paint on glass, collage, sculpture, to some of the more interesting developments in CGI – all of which can be seen at this year's LIAF.
Local and international guests this year include the dynamic Scottish duo Will Anderson and Ainslie Henderson, two of the most in-demand young animators working in the UK today, Jonathan Hodgson, will also present a programme of his animated documentaries from a career-spanning over 35 years, and a panel of leading practitioners will discuss and debate the ongoing representation of women in Female Figures 2.
Over 100 films have been selected to screen in ten International Competition Programmes, including the British Showcase, Into the Dark (scary shorts), From Absurd to Zany (comedy shorts), Animated Documentaries and the Abstract Showcase.
The LIAF will also present two programmes of animation specifically for children – Amazing Animations for three to seven-year-olds and Marvellous Animations for eight to fifteen-year-olds. There'll be talking animals, seriously fun adventures and tales that spark young imaginations.
The opening night gala celebrates the work of the dynamic Scottish duo Will Anderson and Ainslie Henderson. Graduates from Edinburgh College of Art's animation degree course in 2012, Will and Ainslie's worldwide reputation is a testament to their talent, including two BAFTAs, two McLaren Awards, a British Academy Award, a nomination for the Cartoon D'Or and almost 50 awards at festivals around the world.
London based animation director Jonathan Hodgson has been making award winning animated films since the early 1980s. An established director of commercials, Hodgson has explored almost every animation technique and in recent years has specialised in documentary animation. The LIAF is pleased to present an evening with him focusing specifically on his documentary work where he will present highlights from his early sketchbook-based animation, to his documentary feature work, which will be followed by an onstage Q&A.
Female Figures returns to LIAF for a second year, championing female animation talent in a programme of extraordinary works exploring female desire by contemporary animators and their predecessors.
These films present a range of perspectives on the female body and female sexuality, revelling in fantasy, desire and intimacy, as well as sharing experiences of abuse and trauma. Abigail Addison at Animate Projects will lead a post-screening conversation with animators Kate Jessop, Jenny Jokela and Thalma Goldman Cohen and with BFI National Archive Curator (Animation) Jez Stewart.
A further special screening and panel discussion is Aftermath, a programme of 13 short films inspired by I'm OK, a new film by Elizabeth Hobbs about the expressionist artist Oskar Kokoschka and his experiences as a soldier in the First World War. These films explore the Great War at its centenary, including themes of conflict and loss and date from the early 1970's to present day.
The festival ends with the Best of the Festival on Sunday December 9 featuring the best films of LIAF 2018 as chosen by our panel of industry judges and audience votes.
 
Interviews with filmmakers can be arranged.
Nag Vladermersky for more details – nagvlad@yahoo.com.
Ticket prices:
https://www.barbican.org.uk/whats-on/cinema Box Office: 0845 120 7527
Gala Opening £15, Standard £12, Children's screening £5.
Ian Cuthbert, Communications Manager, Cinema: ian.cuthbert@barbican.org.uk
Nag Vladermersky, LIAF Director: nagvlad@yahoo.com