Press room
Barbican Shop announces Into the Night: Cabarets and Clubs in Modern Art retail collection including exclusive Wolf & Moon jewellery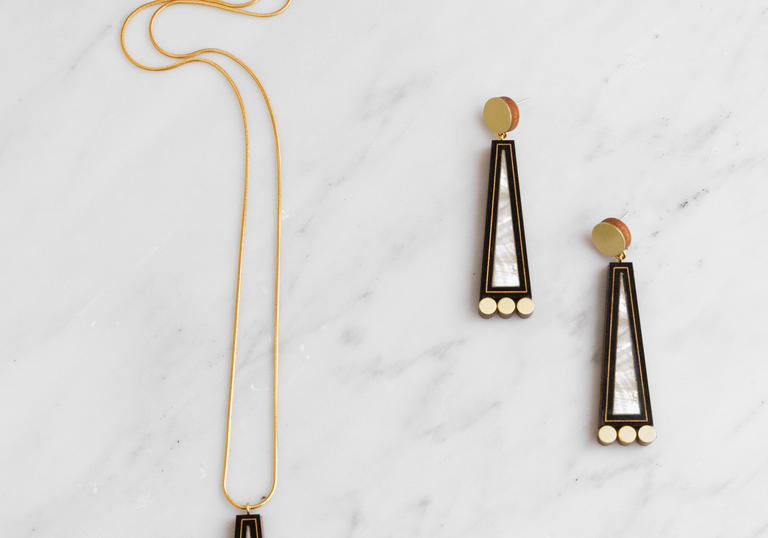 Barbican Shop announces a retail collection inspired by the vibrancy and nightlife of some of history's most iconic clubs and cabarets. The range is available to celebrate Barbican Art Gallery's new exhibition Into the Night: Cabarets and Clubs in Modern Art, and includes exclusive jewellery pieces by Wolf & Moon, a special edition Barbican London Dry Gin and stylish glassware by Ferm Living.
Into the Night: Cabarets and Clubs in Modern Art is a landmark exhibition exploring the electrifying history of cabarets, cafés and clubs in modern art across the world, from London to New York, Paris, Mexico City, Berlin, Vienna, and Ibadan. The exhibition features over 200 works of art, many rarely seen in the UK, as well as life-size recreations of avant-garde spaces.
Spanning the 1880s to the 1960s, Into the Night celebrates the creativity of the spaces in which artists, performers, designers, musicians and writers congregated to push the boundaries of artistic expression. The exhibition offers insight into the immersive Cabaret Fledermaus in turn-of-the-century Vienna; the heady atmosphere of Berlin clubs in Weimar Germany; the pulsating energy of the jazz scene in Harlem, New York; the vibrant context of the Mbari clubs in 1960s Nigeria; and more.
Offering an alternative history of modern art, the exhibition also highlights the spirit of experimentation and collaboration between artists, performers, musicians and writers such as Henri de Toulouse-Lautrec, Loïe Fuller, Josef Hoffmann, Giacomo Balla, Theo van Doesburg and Sophie Taeuber-Arp, as well as Josephine Baker, Jeanne Mammen, Aaron Douglas, Jacob Lawrence, Ramón Alva de la Canal and Ibrahim El-Salahi.
The retail collection will be available through the Barbican Shop instore and online throughout the exhibition: shop.barbican.org.uk