Press room
Barbican announces This is How we Fly (17 Nov 18) and Tony Allen & Jeff Mills (21 Feb 19)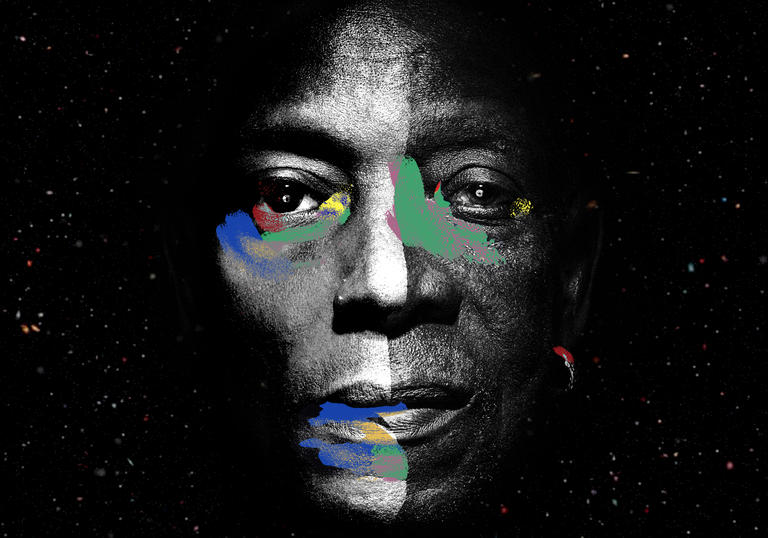 The Nest Collective Campfire Club
Greenhouse Gig: This is How we Fly + special guests
Sat 17 Nov 2018, Barbican Conservatory, 7.30pm 
Tickets £15 plus booking fee
Acoustic Folk Club, The Nest Collective's unamplified Campfire Club night is coming to the Barbican's Conservatory for the first time this autumn, featuring headliners This is How we Fly plus special guests.
This is How we Fly brings together four musicians, each of them rooted in different cultures and musical vocabularies: Caoimhín Ó Raghallaigh – a sublime Irish fiddler who's not afraid to step outside convention; Nic Gareiss – a sophisticated Appalachian hard shoe dancer stepping into the rhythmic foreground; Seán Mac Erlaine – a thoughtful Dublin jazzman who has moved beyond the linear constraints of the genre and Petter Berndalen – a lyrical Swedish percussionist redefining the melodic and sonic place of drums within the contours of traditional song.
For ten years The Nest Collective (formally The Magpie's Nest), has been pushing the musical boundaries within the promotion of folk, world and traditional music. Formed in 2006 by Mercury nominated singer Sam Lee, it presents a multitude of show types hosting emerging and established artists alike, creating a community that seeks memorable sonorous experiences in unusual spaces. Campfire Club has been part of The Nest Collective's programming for the last four years, hosting a number of unamplified 'round the fire' summer outdoor concerts. This autumn, The Nest Collective take the spirit of Campfire Club into sheltered green spaces around London: Greenhouse Gigs. Audiences are invited to gather and listen for this series of unamplified and intimate shows.  
Produced by the Barbican
Find out more
Tony Allen & Jeff Mills
Thu 21 Feb 2019, Barbican Hall, 8pm 
Tickets £20 – 30 plus booking fee
Two of the world's most innovative beat-makers and pioneers in their respective arts, afrobeat drummer Tony Allen and techno producer and composer Jeff Mills, will bring the fruits of their exciting new collaboration and rhythmic conversation to the Barbican in this special concert date in February 2019.  
Both artists have been working together since December 2016, fusing past and future into an intense, seamless present where digital and analogue, jazz and electro, Africa and America, the source and the delta, become one. The resulting four-track EP entitled Tomorrow Comes The Harvest (Ep mixed in NYC by the legendary producer Francois K) will be out on Blue Note on 28 September 2018.  
Jeff Mills said: We're working together to achieve something bigger than the both of us. It really is a pure collaboration, not just through music, but in our minds and spirit as well.
In the last thirty years, Allen's signature mix of Nigerian roots, polyglot jazz and no-fuss funkiness - delivered with both absolute looseness and absolute precision - has inspired the work of artists as diverse as Damon Albarn, Charlotte Gainsbourg and Moritz von Oswald.
Jeff Mills is a titan of the electronic dance scene and a tireless innovator, who helped to give birth to the 1980s Detroit techno scene before going on to compose electro symphonies, soundtracks and sonic odysseys inspired by futurism and space travel, working with visual artists, choreographers, classical orchestras, even astronauts.
Jeff Mills returns to the Barbican following his curated series From Here to There featuring live music, dance and film across four dates and various Barbican venues in June 2017. Tony Allen celebrated his 70th birthday at the Barbican in 2010.
Produced by the Barbican
Find out more
NEW START TIME
MANUFACTORY
Transforma – Sascha Ring (Apparat)
Tue 25 Sep 2018, Barbican Hall, 8pm   
Tickets £17.50 – 22.50 plus booking fee
Directed by Transforma, with a score written and presented by Sascha Ring (Apparat), and choreographic assistance by Johanna Hwang, MANUFACTORY combines live video, physical theatre and music, which reflects the rhythms and physicality of labour and repetitive action. This will be the work's UK premiere performance.
Situated within a functional stage design, an ensemble of dancers perform a choreography of process, inspired by the actions and outcomes of working practices. In their signature style, Transforma document and condense single scenes into stylised vignettes while Ring's original score takes the form of a series of phasing loops that both respond to and trigger the performers' actions. A modular synthesiser system, developed by Sascha Ring will provide the score to MANUFACTORY. This unit will produce sound cycles which will react to the workers' actions - each cycle never repeating due to varying production styles and speed of work. In turn, the score will trigger cues for the performers to follow. The resulting series of phasing loops will dictate the core tempo of the piece and create a system of interdependence.
With its exploration of industrial processes and human elements of a bygone era of manufacturing, this project forms part of the Barbican's The Art of Change season, exploring how artists respond to, reflect and can potentially effect change in the social and political landscape.
The Artist Group Transforma and Berlin-based electronic musician Sascha Ring – aka Apparat – last took to the Barbican stage in 2015 with a performance of his scores for film and theatre. 
Produced by the Barbican
Find out more
Annikaisa Vainio-Miles, Senior Communications Manager : 020 7382 7090, annikaisa.vainio-miles@barbican.org.uk
Sabine Kindel, Communications Manager: 020 7382 6199, sabine.kindel@barbican.org.uk
Therese Ramstedt, Interim Communications Officer: 020 7382 6196, therese.ramstedt@barbican.org.uk
Rose Jamieson, Communications Assistant: 020 7382 6138, rose.jamieson@barbican.org.uk