Press room
Barbican announces Moon screening with Clint Mansell's music played live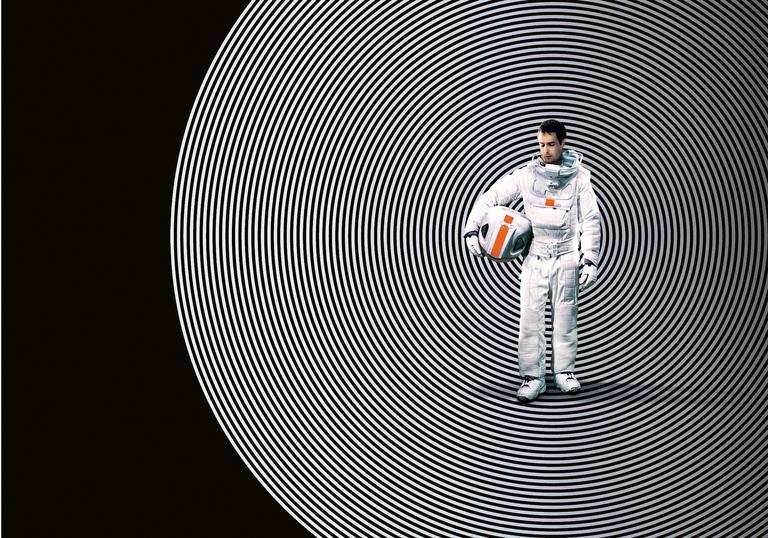 Moon (15)
Screening with Clint Mansell's music played live by the London Contemporary Orchestra
Fri 19 Jul, Barbican Hall, 7.30pm
Tickets £20 – 30 plus booking fee
This special Barbican date sees a screening of Duncan Jones' science fiction film Moon, with an introduction from British composer and musician Clint Mansell whose critically acclaimed score will be played live by the London Contemporary Orchestra and conductor – and Clint's long-time collaborator – Matt Dunkley. The event celebrates both the 50th anniversary of the first moon landing on 20 July 1969 and ten years since Duncan Jones' directorial debut Moon was released. The film, staring Academy Award winner Sam Rockwell as astronaut Sam Bell, has since become a science fiction cult classic.
Clint Mansell is the man behind some of the most celebrated soundtracks over the last two decades and a long-time collaborator of ground-breaking director Darren Aronofsky, for whom he has scored Pie, Requiem For A Dream, The Fountain, The Wrestler, Black Swan and Noah. More recently, Clint Mansell scored the remarkable hand painted and Oscar-nominated Loving Vincent (2017), and the double Emmy-winning San Junipero (2016) episode of Black Mirror for Charlie Brooker. Following on from his Ivor Novello nominated score for Ben Wheatley's take on J G Ballards High Rise (2016), Clint and Ben worked together again on Happy New Year, Colin Burstead (2018). His first project working with Carol Morley, the noir, offbeat, Out Of Blue will be released on 29 March 2019.  
Clint Mansell returns to the Barbican's music programme following his appearance as part of an evening of his film music alongside his band, pianist Carly Paradis and the Sonus Quartet in October 2014. 
This live performance of the score to the film Moon is with kind permission from Sony Pictures, Park Circus and Liberty Films. 
Produced by the Barbican
On sale to Barbican members on Thursday 21 March 2019
On general sale on Friday 22 March 2019
Find out more
Annikaisa Vainio-Miles, Senior Communications Manager : 020 7382 7090, annikaisa.vainio-miles@barbican.org.uk
Sabine Kindel, Communications Manager: 020 7382 6199, sabine.kindel@barbican.org.uk
Edward Maitland Smith, Communications Officer : 020 7382 6196, Edward.MaitlandSmith@barbican.org.uk
Rose Jamieson, Communications Assistant : 020 7382 6138, rose.jamieson@barbican.org.uk