Press room
Barbican announces Martin Creed and The Third Orchestra dates for 2019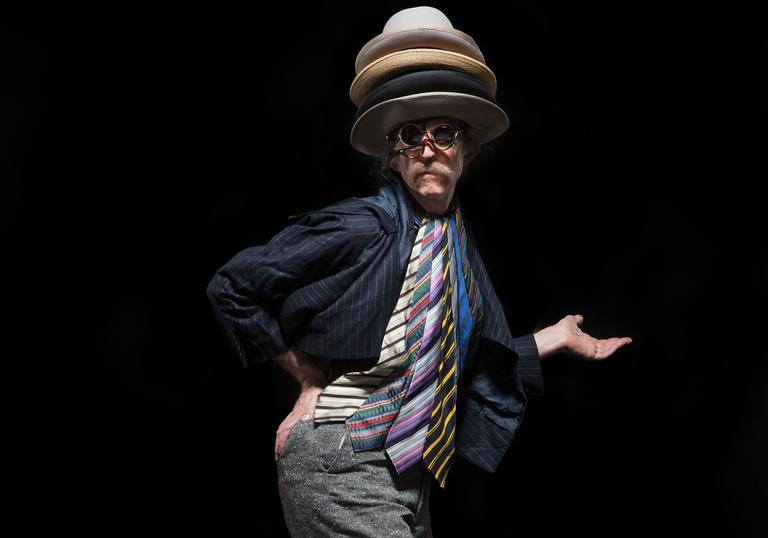 Martin Creed
Fri 25 Jan 2019, Milton Court Concert Hall, 7.30pm
Tickets £20 plus booking fee
Turner prize winner Martin Creed returns to the Barbican's programme in January 2019, performing alongside Salomé Quartet in a concert at Milton Court Concert Hall, which features the UK premiere of Work No. 2890: Bum piano; a new work for string quartet and music from Work No. 409: The Singing Lift.
This concert forms part of the wider programming around Creed's exhibition Toast, which runs at the Hauser & Wirth Gallery from 30 Nov 2018 – 9 Feb 2019 and includes new sculpture, painting, drawing, tapestry, video, live action and music. Creed has become known for hugely varied work which is by turns uncompromising, entertaining, shocking and beautiful.
Milton Court is home to Martin Creed's Work No. 1637: FEELINGS – a green neon sign in the public foyers that reads 'feelings' as its title suggests, and which was commissioned by Guildhall School of Music & Drama and developed in collaboration with Barbican Art Gallery.
Martin Creed returns to the Barbican following his residency in summer 2015 as part of the Centre's month-long Station to Station: A 30 Day Happening project, curated by Doug Aitken; and his appearance as part of a cabaret night during the Barbican's season Dancing around Duchamp in 2013.
Produced by the Barbican in association with Hauser & Wirth
Find out more
The Third Orchestra
Sat 16 Feb 2019, The Pit, 3pm & 7.30pm
Tickets £16 plus booking fee
Directed by Peter Wiegold, The Third Orchestra is a new orchestra comprising of leading musicians from across world traditions which will give its first ever performances in The Pit at the Barbican on 16 February 2019. 
With Peter Wiegold as the catalyst, the orchestra will emerge through a week of intensive workshops where members will write, improvise and devise together, filling the intimate underground setting of The Pit with music that transcends genre, creating its own landscape of sonic exploration and pulling together the talents of individual voices such as Hyelim Kim, Alice Zawadski, Max Baillie and Shri.
A keen musical explorer, Wiegold has worked with musicians as diverse as folk singer Sam Lee, the Chinese Silk String Quartet, free improviser Evan Parker, and musicians from Uzbekistan for a large-scale piece for the BBC Proms. Currently, Peter is the director of freewheeling performance venue Club Inégales welcoming musicians from across the globe to play with his band Notes Inégales.
Presented by the Barbican
Produced by Club Inégales
Find out more
CHANGE OF START TIME
amiina: Fantômas
Sun 18 Nov 2018, LSO St Luke's, NEW: 8pm 
Tickets £20 plus booking fee
Produced by the Barbican
Find out more
Pantha Du Prince: Conference of Trees
+ Leifur James
Sat 19 Jan 2019, Barbican Hall, 8.30pm
Tickets £17.50 - £22.50 plus booking fee
Conference of Trees is a new audio-visual project by Berlin-based techno composer-producer Hendrik Weber, aka Pantha Du Prince, exploring the communication of trees and translating it into music with a live ensemble.
From second century Indian intellectual Patanjali to 19th century mathematician Riemann and contemporary cell biologist Baluska, countless researchers have written about the communication of trees. In addition to converting CO2 into oxygen through photosynthesis, trees can communicate and share information with each other through a solid network of receivers and senders based on cell biology. In Conference of Trees, Hendrik Weber transforms this biochemical conversation into a musical performance: cell biological data of different trees is converted into sound and further into notation for acoustic instruments. Trees have been the topic of many musical compositions throughout history but in this project, Weber lets the trees speak for the first time. The live ensemble on stage uses instruments that have been handcrafted by the composer during his exploration of the different sound characteristics of wood. The fact that wood as a material for musical instruments is both alive and dead at the same time adds another fascinating aspect to the exploration.
With this project, the artist wishes to remind audiences of the importance of trees for our ecosystem, whilst also trying to encourage the listeners to take trees seriously as intelligent subjects, and to promote a better coexistence for humankind and nature.
Support comes from London-based multi-instrumentalist and producer Leifur James.
Pantha Du Prince: Conference of Trees is part of the Barbican's 2019 season, Life Rewired, which explores what it means to be human when technology is changing everything.
Produced by the Barbican
Find out more
Annikaisa Vainio-Miles, Senior Communications Manager: 020 7382 7090, annikaisa.vainio-miles@barbican.org.uk
Sabine Kindel, Communications Manager: 020 7382 7090, sabine.kindel@barbican.org.uk
Edward Maitland Smith, Communications Officer: 020 7382 6196, edward.maitlandsmith@barbican.org.uk
Rose Jamieson, Communications Assistant: 020 7382 6138, rose.jamieson@barbican.org.uk