Press room
Barbican announces Lhasa de Sela tribute, Hannah Peel & Will Burns and Ride dates for autumn 2019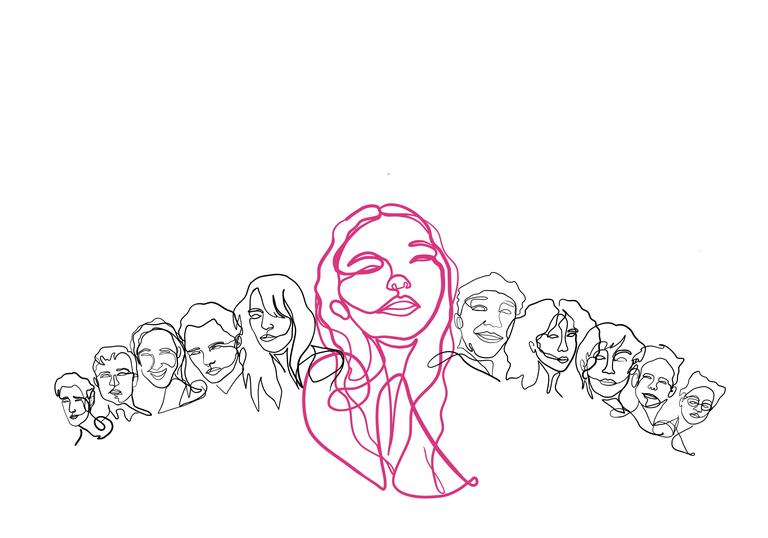 LHASA
Tue 17 Sep 2019, Barbican Hall, 8pm 
Tickets £20 – 30 plus booking fee 
LHASA – a live project originally conceived at 37d03d festival in Berlin in August 2018 – comes to the Barbican this autumn. This special evening celebrates the life and work of Mexican-American singer-songwriter Lhasa de Sela. An eclectic line-up of artists including Andrew Barr (The Barr Brothers), Bryce Dessner (The National), Clarice Jensen (American Contemporary Music Ensemble), composer Dustin O'Halloran, musician Emma Broughton, musician and composer Joel Shearer, singer-songwriter Leslie Feist (Feist); singer-songwriter and guitarist Melissa Laveaux; Pauline DeLassus (Mina Tindle) and musician Todd Dahlhoff will bring Lhasa's multi-lingual songs and music to life on the Barbican stage.
Lhasa de Sela died of breast cancer, aged 37, in Montreal on New Year's Day in 2010 and it was said that it started to snow and didn't stop for four days. She created three extraordinary albums over the course of 12 years and won various awards, including the Québécois Félix (1997), a Canadian Juno (1998), and picked up the title of 'Best Artist of The Americas' at the BBC World Music Awards (2005). She was known for creating music that was infused with an appreciation of various genres, from country and gospel, to Mexican and gypsy folk melodies.
Watch Vincent Moon's video of the Lhasa tribute performed in Saal 3, The Funkhaus, Berlin, during 37d03d festival 2018 here.
Produced by Sounds from a Safe Harbour and presented by the Barbican
Find out more
Hannah Peel & Will Burns
Sat 26 Oct 2019, Milton Court Concert Hall, 7.30pm 
Tickets £20 plus booking fee 
Poet Will Burns and electronic composer Hannah Peel will bring their collaborative project Chalk Hill Blue to the Barbican's contemporary music programme in October. Released March 2019 (Rivertones) and recorded with producer/artist Erland Cooper, the album is a moving and original record exploring the troubled landscapes of England and the mind. Inspired by the chalk heaths of Buckinghamshire and the iridescent disappearing butterfly, poetry alongside Peel's analogue compositions, weave in and out of one another to entrancing and unsettling effect.
Their Milton Court date sees an expanded version of their collaboration and both artists will be joined on stage by a larger ensemble and special guest artists tba.
Will Burns is poet-in-residence for arts-meets-nature-uptown phenomenon Caught by the River and versatile artist Hannah Peel has been emerging as a successful composer for TV and film (Game of Thrones). She has released four solo albums to date and has toured her 2017 recording Mary Casio: Journey to Cassiopeia, a synth-based, experimental album, with an extensive brass band to sold-out venues.   
Burns and Peel first met around the time of Peel's 2016 LP Awake But Always Dreaming, due to the shared explorations of dementia, memory loss and family in their respective work.
Produced by the Barbican
Find out more
Ride
Mon 9 Dec 2019, Barbican Hall, 7.30pm
Tickets £25 – 35 plus booking fee 
Oxford four-piece Ride's upcoming This Is Not A Safe Place album UK tour will stop at the Barbican on 9 December 2019. The new album – their sixth studio album – will be out on Wichita Recordings on 16 August 2019.
One of the leading lights of the early 90's shoegaze scene, Ride reformed in 2014, releasing their first album, Weather Diaries, in over 20 years in 2017 to great critical acclaim. For This Is Not A Safe Place the band gathered influences from sources such as the Jean-Michel Basquiat: Boom for Real recent exhibition at the Barbican, and the post punk sound of The Fall and Sonic Youth. The result is an album which contains echoes of their earliest days as a band, and which also embraces their new-found creativity and rejuvenated dynamic at the same time.
Ride are Andy Bell, Mark Gardener, Laurence Colbert, and Steve Queralt.
Produced by the Barbican in association with Eat Your Own Ears
Find out more