Press room
Barbican announces Lankum, Damir Imamović and Nicola Cruz dates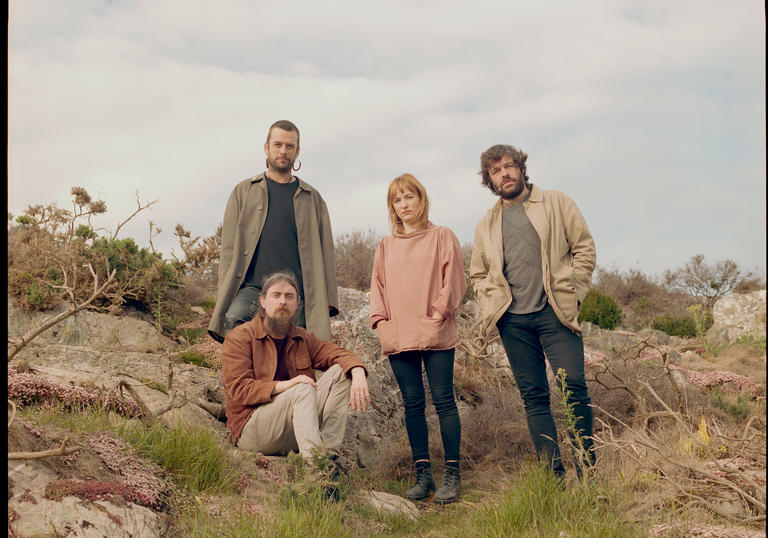 Lankum 
Wed 15 Apr 2020, Barbican Hall, 7.30pm
Tickets £17.50 – 22.50 plus booking fee
Dublin four-piece folk band Lankum will perform at the Barbican on 15 April 2020 with an expanded band line-up and some special guest artists tba. The programme will include material from their 2019 album The Livelong Day (Rough Trade).
The Livelong Day's blend of alternative folk and psychedelia has cemented their reputation as one of the most talked about groups to emerge from Ireland in decades. Described by Lankum as a 'songbook for the people', it features reworkings of folk standards such as 'The Wild Rover' and 'Katie Cruel' alongside originals written by the band.
Lankum are brothers Ian and Daragh Lynch, Cormac Mac Diarmada and Radie Peat and their combination of traditional folk roots with contemporary undercurrents forges music that is dark, mysterious and transcendental. It shows that folk music can be angry and progressive and is still a vital force today.
Produced by the Barbican in association with Upset the Rhythm
Find out more
Damir Imamović
Fri 1 May 2020, LSO St Luke's, 7.30pm
Tickets £25 plus booking fee
The Barbican's contemporary music programme in May 2020 sees a rare UK appearance from celebrated Bosnian Sevdah musician, singer and composer Damir Imamović who will be performing at LSO St Luke's, presenting music from his upcoming, Joe Boyd produced album Singer of Tales (out on 6 March 2020 on Wrasse Records), joined by his new quartet.
A form of Balkan blues music, with shared roots with Portugese fado and Greek rebetiko, Sevdah literally means 'beautiful sadness' and is the folk music of Bosnia and Herzegovina. Finding a renewed interest in the genre from younger audiences, Imamović has set out to modernise the style, imbueing his Sevdah sound with elements of jazz and North African music.
Here Imamović will be performing with bassist Greg Cohen – who has worked with the likes of Tom Waits and Ornette Coleman; one of Turkey's premium kemenche players, Derya Türkan and virtuoso Sevdah violin player Ivana Đurić. This new project sees Imamović exploring a richer sound as he continues to forge new directions for this traditional form.
Produced by the Barbican
Find out more
Nicola Cruz
Tue 30 Jun 2020, Barbican Hall, 8pm
Tickets £20 – 25 plus booking fee
Ecuadorian music producer Nicola Cruz makes his Barbican programme debut this June, presenting his latest sonic explorations – a combination of electronic and folkloric, ancestral Latin American music.
The musician is based in Quito, Ecuador, where he crafts his ideas: a futuristic view inspired by different traditions and mysticism. Cruz' creative process is informed by his interest in the roots and rituals of Latin American identity, its rhythms, oral traditions and instruments combined with deep musical synthesis.
His records – Prender el Alma (2015) and Siku (2019) – explore different sides of the being: consciousness and spirituality, the connection with music, the interpretation of certain traditions and chants through modern methods of recording. Nicola Cruz' ever-expanding curiosity of telling new stories and finding sources of inspiration creates a new and immersive audio-visual experience in every show.
Produced by the Barbican in association with Village Underground
Find out more
Support Announced:
Julian Cope
+ Tom Hickox
Sat 8 Feb 2020, Barbican Hall, 8pm 
Tickets £25.00 – 32.50 plus booking fee 
Following the release of his brand-new album SELF CIVIL WAR, singer, poet, and occultist, Julian Cope brings a solo performance of new material and music from his significant back catalogue to the Barbican this February as part of a UK tour. With a wealth of material and experience to draw upon, Cope will present a deep dive into his work - performed with inimitable showmanship, stage presence and peerless instrumentation.
Support comes from singer-songwriter Tom Hickox.
Produced by the Barbican
Find out more