Press room
Barbican announces Jenny Hval, Moor Mother & LCO and Swordfishtrombone Revisited dates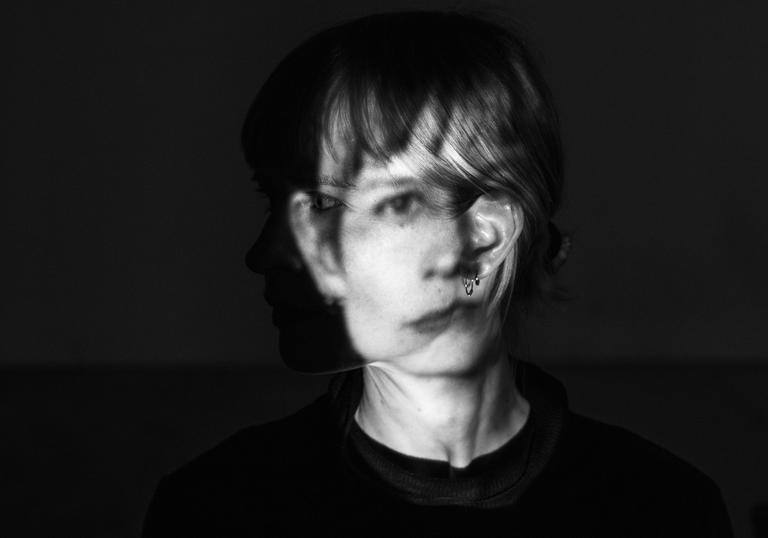 Jenny Hval: The Practice of Love
Sun 29 Sep 2019, Milton Court Concert Hall, 7.30pm  
Tickets £20 plus booking fee 
The Practice of Love is a new multidisciplinary immersion in music, literature, theatre and movement by Norwegian musician, composer and writer Jenny Hval. Based on material from Hval's forthcoming album (out on 13 Sep 2019), the project explores sonic, visual and chorographical ideas, aiming to stage the writing process as a performative practice. With a multinational ensemble including experimental musicians, vocalists, dancers and video artists, this project extends Hval's work into new and even more challenging territory.
Hval said: "The piece investigates the connection between life and art in a specific way – an umbilical magic, which brings together the possibility of creating art, creating life, and relating to other people, looking for empathy and a common language through speaking, singing, writing together. It also looks at the relationship between voice / presence / life and written word / absence / death: The voice comes from a living body, it is how we first relate to other humans, hearing our mother's voice and responding to it … Whereas the dead body can no longer say "I", and the written words are the remains that are chiseled into our tombstones. Is being drawn to words a death drive?"
The Practice of Love is co-produced by Black Box teater and Ultima Oslo Contemporary Music Festival. The premiere is on 20 September 2019, Black Box teater/Ultima Festival.
Presented by the Barbican in association with Bird on the Wire
On sale to Barbican members on Thursday 30 May 2019
On general sale on Friday 31 May 2019
Find out more
Moor Mother with the London Contemporary Orchestra: The Great Bailout
Wed 23 Oct 2019, Milton Court Concert Hall, 7.30pm  
Tickets £20 plus booking fee 
In this first-time collaboration, Afro-futurist artist, musician and poet Camae Ayewa aka Moor Mother teams up with the London Contemporary Orchestra and conductor Robert Ames in a project of music and spoken word with the British slave industry as a core theme. Their collaboration, The Great Bailout, is aiming to demonstrate the rarely acknowledged links between the pavements we all walk on and the slave trade.
Moor Mother effortlessly merges the painfully social-realist with the eerily surreal and has an immediacy of delivery rarely matched. She returns to the Barbican's contemporary music programme, following her well-received appearance at Milton Court Concert Hall with the Irrerversible Entanglements in February 2019. LCO have sound tracked various films by Paul Thomas Anderson as well as Lynne Ramsay's You Were Never Really Here, and the orchestra is a regular feature as part of the Barbican's music programme. Here they have collaborated or will collaborate with artists including Terry Riley, RY X, Actress, John Luther Adams, Saint Etienne and Clint Mansell to name but a few.  
Produced by the Barbican
On sale to Barbican members on Thursday 30 May 2019
On general sale on Friday 31 May 2019
Find out more
Swordfishtrombones Revisited
Featuring Nadine Shah, Sarah Blasko, Lisa O'Neill and Dorian Wood
Mon 28 Oct 2019, Barbican Hall, 7.30pm  
Tickets £20 – 35 plus booking fee 
Following on from his remarkable interpretation of Rain Dogs (Rain Dogs Revisited formed part of the Barbican's contemporary music programme in 2011),  British multi-instrumentalist David Coulter now turns to another major opus by Tom Waits, with an impressive team of musicians and special guests including LA singer and performance artist Dorian Wood, acclaimed Australian singer-songwriter Sarah Blasko, Mercury Prize nominee Nadine Shah and much-acclaimed folk singer Lisa O'Neill, in this world premiere performance at the Barbican this autumn.
Released in 1983, Swordfishtrombones marked a new chapter in Tom Waits' career as he drifted away from the piano jazz club atmospheres to find darker inspirations in the gutter and back alleys of the human soul. This radical change of direction towards experimental rock was one of the musical shocks of the 1980s.
David Coulter, who worked with Waits on the staged production of The Black Rider (which ran at the Barbican Theatre in spring 2004) is known for his adventurous sonic explorations, both as a master of the musical saw (Gorillaz, Kronos Quartet, Yoko Ono or The Pogues) and as a curator of landmark musical performances such as In Dreams - David Lynch Revisited, Jim Jarmusch Revisited (both projects formed part of the Barbican's contemporary music programme in 2014 and 2017 respectively) and Double Fantasy live.
Some of the UK's finest musicians will be joining David Coulter on stage: Terry Edwards (horns), Dave Okumu (guitar), Steve Nieve (piano), Tom Herbert (bass), Seb Rochford (drums) and Thomas Bloch (Ondes Martenot).
Produced by the Barbican
On sale to Barbican members on Thursday 30 May 2019
On general sale on Friday 31 May 2019
Find out more
Topic Records 80th Anniversary
Fri 7 Jun 2019, Barbican Hall, 8pm
Tickets £17.50 – 25 plus booking fee
Topic Records – the oldest independent label in the World and the pre-eminent British folk music label – celebrates its 80th birthday in 2019. To coincide with the anniversary, the label releases a new landmark album entitled Vision and Revision: The First 80 Years Of Topic Records on 31 May, featuring an array of British folk royalty, each interpreting a song of their choice from Topic's vast back catalogue. The special celebratory Barbican live date on 7 June 2019 will feature many of the artists on the album and will present a largely younger generation's take on the great repertoire the label embodies. One that draws out our common heritage as we navigate the uncertainty of our age.
Music Director for the celebrations at the Barbican will be Eliza Carthy, leading an especially assembled house band and a variety of guest artists, performing solo, in small groups and ensembles and bringing in elements of dance, in a programme that will reflect the diversity of the label and geographic spread across the UK.
The full line-up has now been announced and featured artists include: Martin Carthy, Lisa Knapp, Sam Lee, Alasdair Roberts, Olivia Chaney, Spiro, Chris Wood, Marry Waterson, Bernard Butler, Gerry Diver, Emily Portman and Boss Morris.  
With its origins in the Workers' Music Association, through the mid-20th century folk revival to the present day, Topic Records has established itself as the pre-eminent British folk music label, which is widely respected throughout the world. Topic has released some of the most influential folk recordings of modern times by a host of revered artists, from Anne Briggs to Peggy Seeger to June Tabor to Ewan MacColl and more. The label has withstood wars, shortages, austerity, economic disaster, the vagaries of fashion, corporate onslaught and various cataclysmic shifts in the fortunes of the recording industry.
Produced by the Barbican
Steve Reich/Gerhard Richter
Wed 23 Oct 2019, Barbican Hall, 7.30pm & NEW: 9.30pm
Tickets £21.50 – 26.50 plus booking fee
Pioneering composer Steve Reich and Gerhard Richter, one of the most significant visual artists in modern art history, collaborate on a project that examines the intersection between Richter's formula for his Patterns series, which divides, mirrors, and repeats a single painting, and Reich's repeating musical structures in a genre-crossing film. Performed by Britten Sinfonia and conductor Colin Currie at 7.30pm and 9.30pm.  
Part of Barbican Presents
Tickets for the 9.30pm performance will go on general sale on Thursday 30 May 2019.
Find out more