Press room
Barbican announces 'Jazz Ambassadors' date with Jazz at Lincoln Center Orchestra & Wynton Marsalis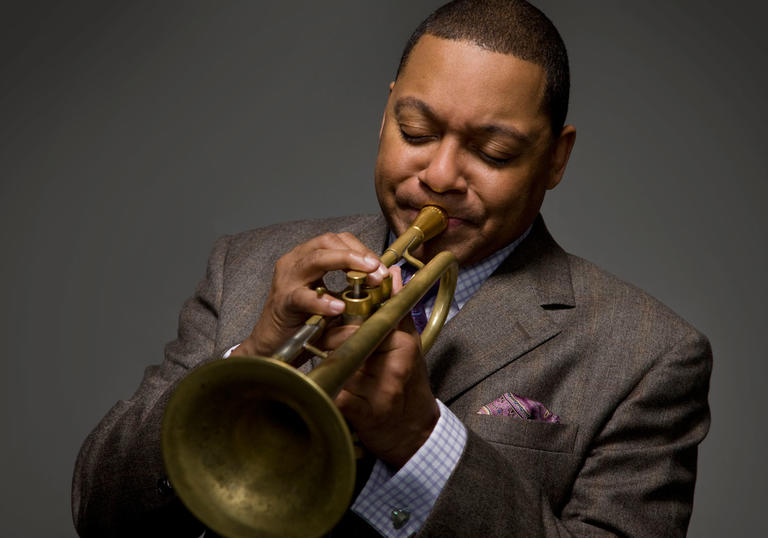 Jazz at Lincoln Center Orchestra with Wynton Marsalis 
Jazz Ambassadors
Wed 27 May 2020, Barbican Hall, 7.30pm
Tickets £30 – 50 plus booking fee
Barbican International Associate Ensemble, the Jazz at Lincoln Center Orchestra with Wynton Marsalis return to the Barbican for a residency this May, which kicks off with a themed concert, titled Jazz Ambassadors on Wed 27 May 2020. The programme for this looks at what Duke Ellington, Dizzy Gillespie, Dave Brubeck, and Benny Goodman have in common. Beyond their status as jazz legends, they were also global jazz ambassadors, touring extensively internationally and expanding the art form's worldwide reputation and appeal. Jazz at Lincoln Center will explore these four artists' music, stories, and motivations with their trademark swing and style.
Jazz at Lincoln Center Orchestra with Wynton Marsalis' Barbican residency then continues with a previously announced collaboration with the London Symphony Orchestra and Sir Simon Rattle on the European premiere of Marsalis' The Jungle (Symphony No. 4), inspired by the multicultural asphalt jungle of New York City. (Sat 30 and Sun 31 May).
Produced by the Barbican
 
Recently announced
Andy Warhol's Screen Tests – Reel #10
with a new soundtrack created and performed by Leif
US 1964-66, Dir Andy Warhol, 16mm presentation, 40 min approx.
Silent Film and Live Music
Thu 27 Feb 2020, Barbican Cinema 1, 7pm
Tickets £12.50 plus booking fee
Barbican Cinema, as part of its regular Silent Film & Live Music series, is delighted to present a selection of Andy Warhol's Screen Tests; the series of short, silent black-and-white film portraits made by Warhol at the Factory between 1964-66.
Reel #10, which includes Lou Reed, Edie Sedgwick, poet John Ashbery and filmmakers Jonas Mekas and Paul Morrissey will be screened, accompanied by a new soundtrack created and performed by Leif. 
The people who sat for the Screen Tests – poets, artists, writers, filmmakers, musicians, dancers, models, celebrities and hangers-on – were part of the New York downtown arts scene during a watershed period. Collectively then, the Screen Tests can be read as a group portrait of this scene, as well as an oblique portrait of Warhol himself, delineating his network of connections and associations, his range of interests.
Leif is a UK-based DJ and producer, author of over 20 EPs and three acclaimed albums. His music draws on myriad elements from the spaciousness of dub to the rhythmic flair of broken beat and garage, polyrhythmic melodic patterns passed down from the pioneering minimal composers, ambient atmospherics and the more forthright structures and propulsion of house and techno.
This inaugural solo live performance will see Leif explore the more ambient / experimental side of his sound, expanding on musical themes hinted at in his latest album, 2019's Loom Dream (Whities).