Press room
Barbican announces Hauschka solo show for April 2019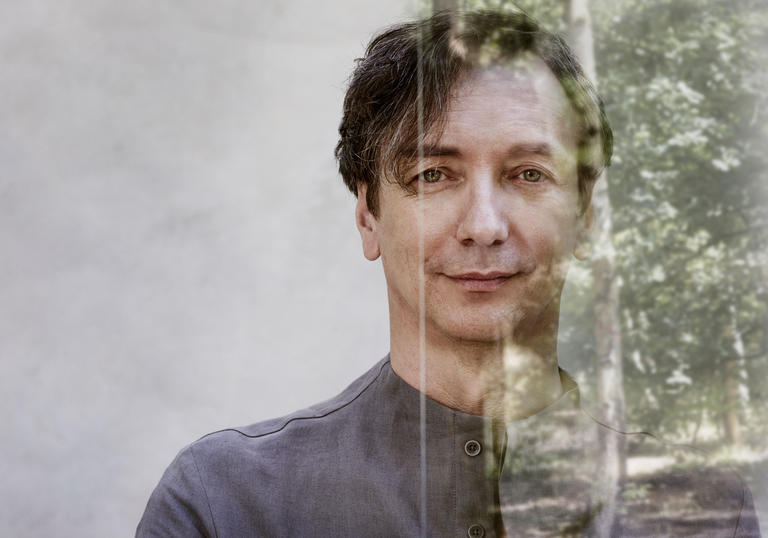 Hauschka
Fri 12 April 2019, Milton Court Concert Hall, 7.30pm
Tickets £22.50 plus booking fee
Renowned German pianist and Oscar-nominated film composer Hauschka (Volker Bertelmann) will perform in a solo show at Milton Court on Friday 12 April 2019, presenting new material from his forthcoming Sony Classical debut album A Different Forest (out in February 2019, new single Curious and music video out on 12 October 2018). The new album's themes present the artist's experience of nature as a metaphor for the pursuit of the meaning of life. 
For Hauschka, the concept of nature is epitomised by the image of a forest and wandering in the forest is also comparable for Hauschka to his way of composing. He said: "My way of composing is similar to walking freely through the forest. When wandering you simply set off into the unknown […] You select the starting point and certain pointers along the way, but you cannot foresee what will take place en route […] So musical ideas are for me […] are like waypoints while playing and the playing itself is like the wandering that joins them together. In a way I organise sounds into a musical journey."
Inspired by innovators such as John Cage and Aphex Twin, Hauschka is noted for his compelling live shows that reimagine the expressive possibilities of the piano through an array of imaginative 'preparations' on its internal mechanisms. Applying a range of objects and materials to the strings – anything from paper to ping-pong balls, necklaces to bottle tops – transforms the piano's sound; as they are added or removed, audiences are encouraged to re-evaluate the instrument's sonic properties and their own perceptions of what piano music can be.
Hauschka has worked on numerous projects throughout the last decade, most notably in the fields of theatre, dance and classical ensemble works. In recent years Hauschka has also built a prolific career writing scores for films, including Lion, Adrift, In Dubious Battle, and music for the new US TV mini-series Patrick Melrose starring Benedict Cumberbatch. 
Hauschka returns to the Barbican following appearances at the Centre in December 2015 where he brought his solo performance work Piano-Automat Trio for grand piano and two prepared self playing Disklavier pianos to London audiences for the first time; and in May 2012, where he performed as part of a triple bill alongside Dustin O'Halloran and Jóhann Jóhannsson to celebrate FatCat Records' 'post-classical' imprint 130701.
Produced by the Barbican
Find out more
Annikaisa Vainio-Miles, Senior Communications Manager : 020 7382 7090, annikaisa.vainio-miles@barbican.org.uk
Sabine Kindel, Communications Manager: 020 7382 6199, sabine.kindel@barbican.org.uk
Edward Maitland Smith, Communications Officer: 020 7382 6196, edward.maitlandsmith@barbican.org.uk
Rose Jamieson, Communications Assistant: 020 7382 6138, rose.jamieson@barbican.org.uk