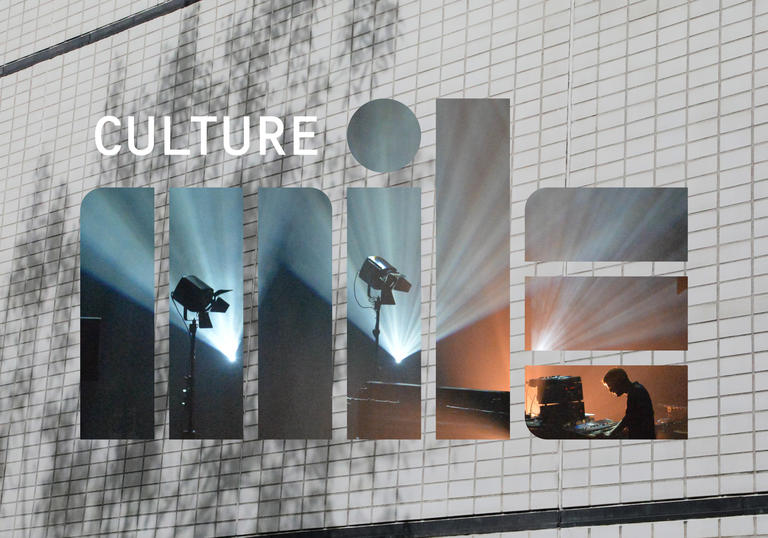 Upcoming Events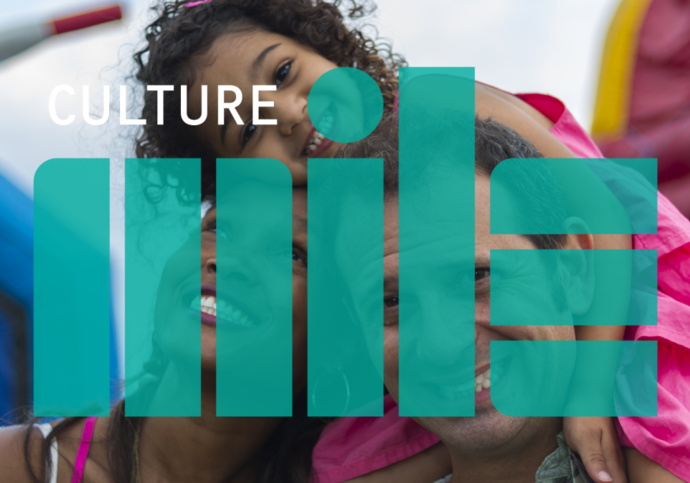 Smithfield 150: London's Biggest Birthday Party
25 & 26 Aug, Smithfield Markets
This August Bank Holiday, join a free celebration of the iconic Victorian Smithfield Markets. Taking inspiration from the original Bartholomew's Fair through to everyone who works and lives in Smithfield today, Culture Mile transform the area into an outdoor street party to celebrate the market's 150th anniversary.
Smithfield 150 is rooted in the local community, celebrating the history of the markets and the people who now live, work and enjoy the area. Culture Mile brings the area alive for everyone to enjoy a weekend of surprising, extraordinary and unforgettable fun.
Read more
Past Events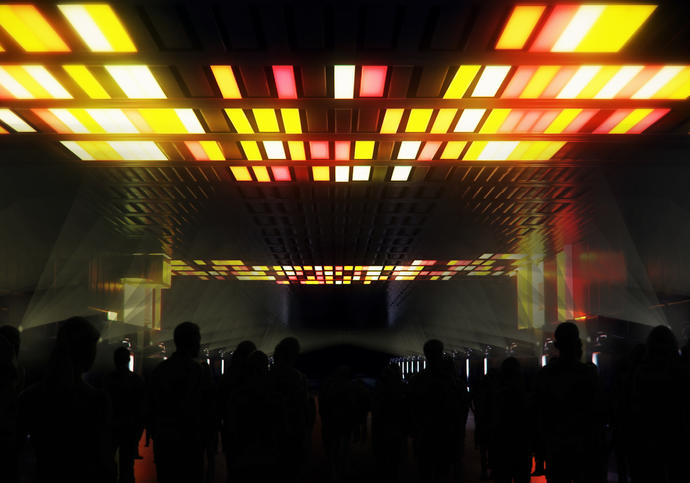 Tunnel Visions: Array
Part of Barbican OpenFest
We transformed one of the City of London's busiest streets, the Beech Street tunnel, into a free, spectacular light and sound installation. Array used digital projections to transform the tunnel into a stunning visual realisation of a piece of music. Esa-Pekka Salonen's Karawane, recorded by the BBC Symphony Orchestra and Chorus, provided the glistening soundtrack, as vivid colours and images flickered across the walls in response to the music, constantly re-shaping the tunnel's interior.
Created by the Tony Award-winning 59 Productions, the team behind artistic commissions at Edinburgh Festival, Sydney Opera House and the London 2012 Olympics, 'Array' was the latest in a series of installations within Culture Mile that uses public spaces in unusual and exciting ways, letting you see the City in a new light.
View event
Our Managing Director Sir Nicholas Kenyon introduces a new initiative in the north-west of the City, Culture Mile.
Partners