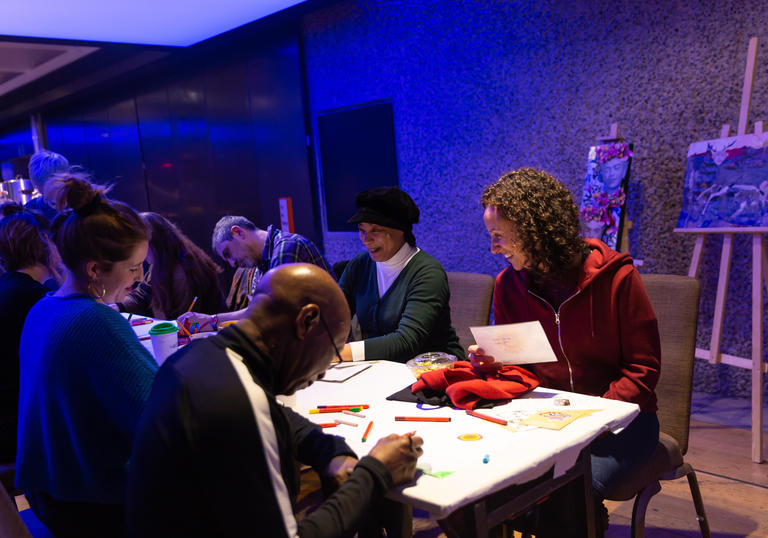 Get closer to the art
Members enjoy invites to exclusive private views and free access to all gallery exhibitions, so they can visit as many times as they like.
Discover Lee Krasner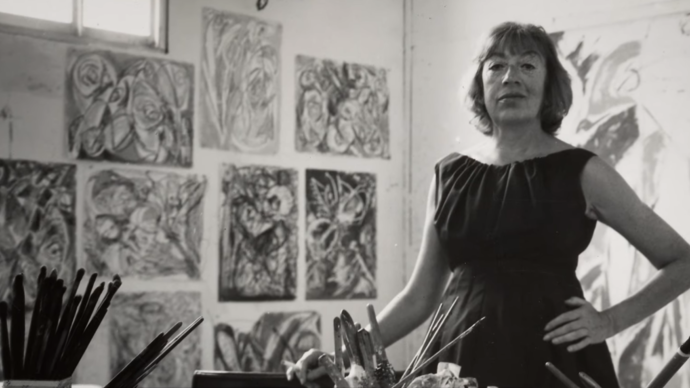 Watch: Lee Krasner In Her Own Words
American painter Lee Krasner on her own career and her practice.
A key figure in American art, Krasner's energetic works reflect the spirit of possibility in post-war New York. Charlotte Flint, Exhibition Assistant on Lee Krasner: Living Colour, looks back through her life, works and legacy.
Creative Team
Action Space is a London based visual arts organisation that supports artists with learning disabilities and creates innovative projects for people with learning disabilities to engage with the visual arts. Their work with high profile cultural organisations such as the Royal Academy of Arts, Camden Arts Centre, The Museum of Everything, Outside In/Pallant House Gallery and The National Portrait Gallery has helped to establish a place for artists with learning disabilities in the contemporary arts sector.
Mark Lawrence is an artist based at Action Space's studio at Studio Voltaire, Clapham. Mark's practice is highly experimental ranging from painting, sculpture, collage and film. Over the last year Mark has created a series of film pieces by projecting footage of his paintings and collages, exploring ways to interact with the projections then re filming his interactions. For Clever The Way It's Moving Mark invites the viewer to continue this exploration alongside him and become immersed in his large-scale projections, exploring movement, reflections, materials and shadows.  
 
A full profile of Mark including his past exhibitions and biography can be found at www.actionspace.org
Join our Barbican Young Guides  for a series of 'happenings' in response to the exhibition. They will invite you to look at chosen artworks, themes or ideas within the exhibition in a new light by encouraging you to watch, participate or interact with their performance and pieces.
Barbican Young Guides
Julia Brown
Pietro Bardini
Esther Heller
Hector Dyer
Kit Finnie
Samara Straker
Christy Ku
Cosima Cobley Carr
Bella Cox
Katie Byford