Dorothea Lange: Politics of Seeing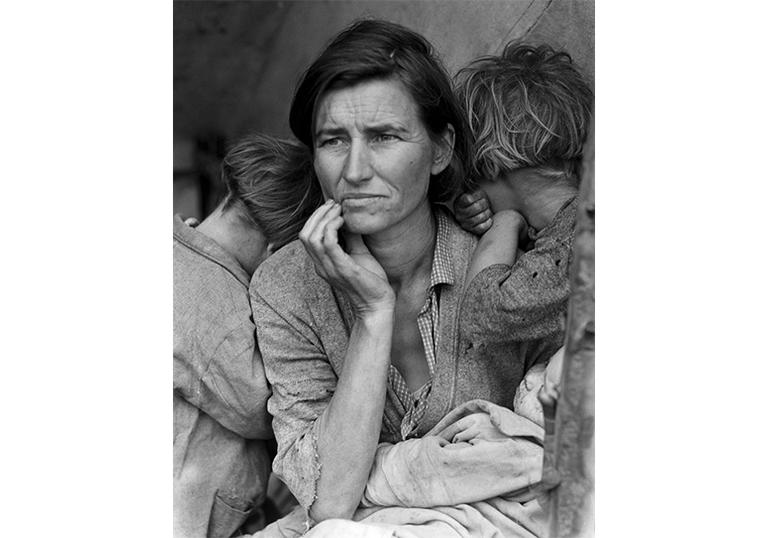 Dorothea Lange: Politics of Seeing
Fri 22 Jun – Sun 2 Sep 2018, Barbican Art Gallery
Media View, Thu 21 Jun, 10am to 1pm
#DorotheaLange
This summer, Barbican Art Gallery stages the first ever UK retrospective of one of the most influential female photographers of the 20th century, the American documentary photographer Dorothea Lange (1895-1965). A formidable woman of unparalleled vigour and resilience, the exhibition charts Lange's outstanding photographic vision from her early studio portraits of San Francisco's bourgeoisie to her celebrated Farm Security Administration work (1935-1939) that captured the devastating impact of the Great Depression on the American population. Rarely seen photographs of the internment of Japanese-Americans during the Second World War are also presented as well as the later collaborations with fellow photographers Ansel Adams and Pirkle Jones documenting the changing face of the social and physical landscape of 1950s America. Opening 22 June at Barbican Art Gallery, Dorothea Lange: Politics of Seeing is part of the Barbican's 2018 season, The Art of Change, which explores how the arts respond to, reflect and potentially effect change in the social and political landscape.
An activist, feminist and environmentalist, Lange used her camera as a political tool to critique themes of injustice, inequality, migration and displacement that bear great resonance with today's world, a prime example of which is her most iconic image the Migrant Mother (1936). Working in urban and rural contexts across America and beyond, she focused her lens on human suffering and hardship to create compassionate and piercing portraits of people as well as place in the hope to forge social and political reform – from the plight of sharecroppers in the Deep South to Dust Bowl refugees trekking along the highways of California in search of better livelihoods. 
Dorothea Lange: Politics of Seeing is organized by the Oakland Museum of California. The European presentation has been produced in collaboration with Barbican Art Gallery, London and Jeu de Paume, Paris.
The exhibition is supported in part by the Oakland Museum Women's Board and the Henry Luce Foundation.
Exhibition dates: Fri 22 Jun – Sun 2 Sep 2018
Media View: Thu 21 Jun, 10am – 1pm
Ann Berni, Senior Communications Manager: 020 7382 7169, ann.berni@barbican.org.uk
Lily Booth, Communications Officer: 020 7382 6162, lily.booth@barbican.org.uk
Bréifne Ó Conbhuí, Communications Assistant: 020 7382 7254, breifne.oconbhui@barbican.org.uk