Barbican March 2018 highlights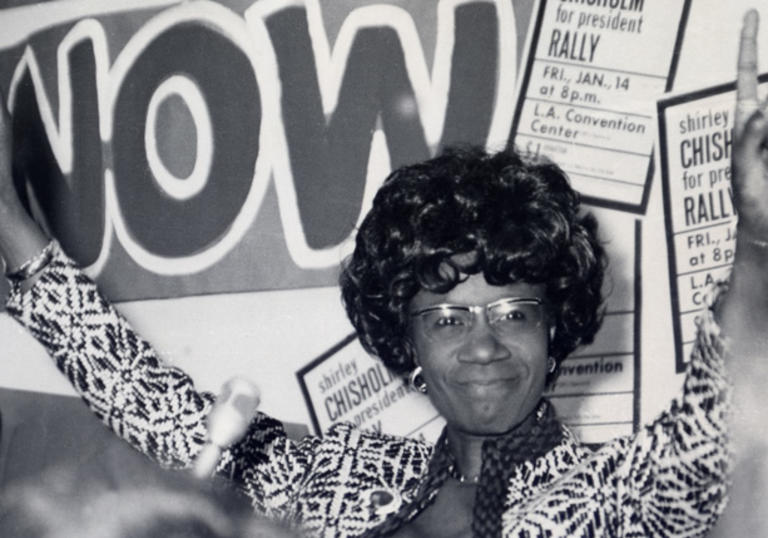 Barbican March 2018 highlights
Throughout 2018, the Barbican celebrates The Art of Change – looking at how the arts respond to, reflect and potentially effect change in the social and political landscape across all art forms.
 
Ballet Black returns to the Barbican for the third consecutive year following their previous sell-out seasons, led by Artistic Director Cassa Pancho, from 15–17 March.
 
Another Kind of Life: Photography on the Margins continues at the Art Gallery and Yto Barrada's Agadir remains in the Curve.
 
Barbican cinema continues its popular Conversations with Women in Film series and welcomes French director Blandine Lenoir following the screening of her celebratory feature film I Got Life starring Cesar award-winner Agnes Jaoui.
 
Just Jam, the streamed music event created by visual artists Tim & Barry returns for Just Jam Reloaded, featuring a cast of afrobeats, grime, electronic and rap artists.
 
THEATRE
Ballet Black – Double Bill
Thu 15–Sat 17 Mar 2018, Barbican Theatre
Press night: Fri 16 Mar 2018, 7.45pm
Ballet Black returns to the Barbican for the third consecutive year following their previous sell-out seasons.
Led by Artistic Director Cassa Pancho, the company celebrates dancers of black and Asian descent, showcasing technique, precision and grace in specially commissioned pieces.
As part of this double-bill, Cathy Marston, renowned for her expressive and beautifully crafted work, choreographs a new narrative ballet for all eight of Ballet Black's artists, inspired by Can Themba's South African fable The Suit.
Completing the evening is Arthur Pita's A Dream Within a Midsummer Night's Dream, a heady piece of dance-theatre for which the Portuguese choreographer earned an Olivier Award nomination. This production mixes the classical and contemporary to distil the essence of Shakespeare's comedy, unfolding to an eclectic soundtrack that includes Eartha Kitt, Barbra Streisand and Yma Sumac.
The Royal Opera – Coraline
Thu 29 Mar–Sat 7 Apr 2018, Barbican Theatre
Press night: Thu 29 Mar 2018, 7pm
Fantasy and the imagination run wild in this new operatic adaptation by Mark-Anthony Turnage, a leading light in British music.
Neil Gaiman has transformed the landscape of children's literature with his highly inventive, atmospheric and otherworldly narratives. Packed with astonishing imagery, Coraline is an engrossing yarn, a much-loved story about a girl who discovers a door in her parent's home, leading to an entirely different place and family.
Coraline is Turnage's fourth opera, staged for families by Aletta Collins with Sian Edwards conducting the Barbican AssociateEnsemble, Britten Sinfonia.
VISUAL ARTS
Yto Barrada: Agadir
Wed 7 Feb–Sun 20 May 2018, The Curve
Media view: Tue 6 Feb, 10am–1pm
Free Admission
Part of The Art of Change
Yto Barrada's first solo exhibition in a public gallery in London transforms the sweeping form of the Curve gallery with a dramatic site-specific installation – including a mural, a new film commission, several sculptures, and a series of live and recorded performances – to consider how a city and its people might address the process of reinvention following disaster. She takes as her starting point the hybrid novel-play by Moroccan writer Mohammed Khaïr-Eddine – Agadir (1967) – which reflects on the devastating earthquake that destroyed much of the modernist city of Agadir, Morocco, in 1960. Weaving together personal narratives and political ideals, Barrada presents a complex portrait of a city in transition, resonating with many of the challenges we face in contemporary society.
Over the past two decades, Barrada's multimedia practice has explored questions ranging from migration to abstraction, from fossils to botany. She examines the strategies of resistance employed every day in her native Morocco and traces the 'hidden transcripts' of objects and people in her work, guiding us through the overlapping realities and fictions of these narratives.
Another Kind of Life: Photography on the Margins
Wed 28 Feb–Sun 27 May 2018, Barbican Art Gallery
Media view: Tue 27 Feb 2018, 10am–1pm
Part of The Art of Change
Another Kind of Life: Photography on the Margins looks at the continuing fascination of artists with those on the margins of society through the photographic medium. Some of the most powerful images of the 20th and 21st century are the result of a determined and often prolonged engagement with communities seemingly at odds with, or on the fringes of, the mainstream. Another Kind of Life explores photography's relationship with this compelling subject through the work of 20 exceptional image-makers, including Bruce Davidson, Paz Errázuriz, Casa Susanna, Larry Clark, Mary Ellen Mark, Boris Mikhailov, Daido Moriyama and Dayanita Singh.
Johan Celsing, Paul Robbrecht and Hilde Daem
Thu 8 Mar 2018, Frobisher Auditorium 1, 7pm
Fri 9 Mar 2018, Barbican Milton Court, 7pm
The Architecture Foundation and the Barbican in partnership, present Architecture on Stage – a programme of talks by the world's leading architects. For March, award winning Swedish architect Johan Celsing as well as Paul Robbrecht and Hilde Daem of acclaimed architecture practice Robbrecht en Daem appear as part of the programme.
 
CINEMA
Conversations with Women in Film
I Got Life! (15*) + Screentalk with Blandine Lenoir
Fri 23 Mar, 6.30pm, Cinema 2
France 2017 Dir Blandine Lenoir 89 min
The Barbican presents the latest work by French director Blandine Lenoir. Cesar award-winner Agnes Jaoui gives an intelligent and affecting performance as Aurore; fifty, flirty and not so-thriving, her world is turned upside down when a past flame returns, reigniting her lust for life and love. A witty and wonderful ode to embracing age whilst staying young, I Got Life! is a timely and uplifting film celebrating womanhood. The film is followed by a Screentalk with Lenoir.
Gholam (#) + Screentalk with Mitra Tabrizian
Mon 26 Mar, 6.15pm
UK/Iran 2017 Dir. Mitra Tabrizian 94 min
Award-winning Iranian artist and filmmaker Mitra Tabrizian discusses her debut feature film. Set in London in 2011, Gholam is the story of an enigmatic Iranian taxi driver - a man with no past, no future and no convictions. But driving through east London's streets at night, he involves himself in the plight of a total stranger. Starring leading Iranian actor Shahab Hosseini, who received the Grand Jury Prize for Best Actor at Cannes 2016 for his starring role in Asghar Farhadi's The Salesman.
Gholam plays on release at the Barbican from Friday 23 March.
Comrade Kim Goes Flying (U*) + intro by Nicholas Bonner and Anja Daelemans
Wed 28 Mar, 8.30pm, Cinema 2
UK Belgium North Korea 2012 Dir Nicholas Bonner, Anja Daelemans, Kim Gwang Hun 78min
The Barbican presents the London premiere of North Korea's first 'girl power' movie, as introduced by two if its co-directors/producers. The plot tells the story of a young coal miner's pursuit of her dream to become an acrobat.
In association with House of Illustration's Made in North Korea exhibition.
 
MUSIC
Jeremy Denk in Recital
Sat 3 Mar 2018, Milton Court Concert Hall, 7.30pm
Jeremy Denk's residency at Milton Court concludes with a final recital on 3 March 2018, with a virtuoso programme that includes Schumann's great Fantasie in C, Prokofiev's Visions fugitives, and – in a nod to his October concert Infinite Variations and his British friends – Beethoven's Variations on 'God Save the King'. Denk's residency is supported by masterclasses and workshops with musicians from the Guildhall School of Music & Drama.
Insula Orchestra: Beethoven and Farrenc
Thu 8 Mar 2018, Barbican Hall, 7.30pm
In celebration of International Women's Day on 8 March 2018, the Insula Orchestra, under Laurence Equilbey, come to the Barbican for a performance of French composer Louise Farrenc's Symphony no. 3 in G minor. Her Third Symphony will be complemented by Beethoven's Triple Concerto for violin (Alexandra Conunova), cello (Natalie Clein) and piano (Alice Sara Ott). At 6pm, players from the Insula Orchestra will come together to explore some of Farrenc's chamber work, in a pre-concert platform introduced by Sara Mohr-Pietsch.
John Cale (2018-1964): A Futurespective
Fri 9 & Sat 10 Mar 2018, Barbican Hall, 7.30pm
With the London Contemporary Orchestra
Over two epic nights John Cale reveals tracks from his forthcoming Domino studio album as well as addressing music going back to 1964 that he has rarely, if ever performed live. Audiences can expect to hear selections from the Velvet Underground and material from Cale's landmark solo albums recorded in his years with Island Records.
Handel's Rinaldo / The English Concert
Tue 13 Mar 2018, Barbican Hall, 6.30pm
Continuing their acclaimed series of Handel operas, The English Concert conducted by Harry Bicket return to the Barbican with Handel's Rinaldo featuring Iestyn Davies in the title role. Last year's performance of Ariodante received rave reviews, in part for the production's all-star cast. The calibre of this year's singers is no less estimable, with the cast as follows: Jane Archibald (Armida), Sasha Cooke (Goffredo), Joelle Harvey (Almirena), Luca Pisaroni (Argante) and Jakub Józef Orliński (Eustazio).
Just Jam Reloaded
Sat 17 Mar 2018, Barbican Hall, 7.30pm
Just Jam, the streamed music event created by visual artists Tim & Barry returns for Just Jam Reloaded, another edition uniting underground music and experiments in live video. The night will feature a cast of afrobeats, grime, electronic, rap and further talents showcasing some of the most vital sounds from the UK and beyond. Including Skengdo x AM, Kenny Allstar, Murlo, Headie One, Kamaal Williams, Mez, Nídia, Belly Squad, Grandmixxer, Naira Marley, YGG, Saint, PK and Lyrical Strally.
Pour le piano: Jean-Efflam Bavouzet plays Debussy
Sun 25 Mar 2018, Milton Court Concert Hall, 2.30pm 
Pianist Jean-Efflam Bavouzet and expert Roger Nichols mark the 100th anniversary of Claude Debussy's death with a day of his piano music on 25 March 2018, exploring the composer's poetic and pianistic imagination.
Other highlights include Alva Noto returning to present his new audio visual show titled UNIEQAV under the pseudonym of Berlin-based German artist and musician Carsten Nicolai, (4 March, Barbican Hall). Prolific jazz violinist Jean-Luc Ponty makes a rare UK concert appearance with Biréli Lagrène and Kyle Eastwood (16 March, Barbican Hall). Internationally renowned conductor Charles Hazlewood will embark on a journey of well-known classical repertoire from the soundtracks of the gaming world with the Army of Generals and The British Paraorchestra (18 March, Barbican Hall). Evgeny Kissin returns to the Barbican Hall in a recital that includes a selection of Preludes by Rachmaninov (29 March, Barbican Hall).
One of the rising stars of Indian classical music, sitar maestro Niladri Kumar, will be accompanied by  Sukhwinder Singh for an evening celebrating the traditional raga style (13 March 2018, Milton Court). Bollywood playback singer Harshdeep Kaur performs personal and audience favourites from her career to date (27 March 2018, Barbican Hall).
 
FOYERS
Flying Trees and Sunken Squares
Until Tue 20 Mar 2018, Barbican Foyers, Ground level
Free Admission
Part of The Art of Change
Flying Trees and Sunken Squares is the fifth of the changing foyer displays. It explores the history and design of the Barbican Estate and Arts Centre through a number of different sources. A selection of books from founding Chamberlin, Powell & Bon partner Geoffrey Powell bring to light references from continental Europe and inspiration from the English garden. The selection of archival drawings and illustrations conveys the interweaving of artifice and nature and finally, at its centre, the Conservatory's historical drawings and newly commissioned photographs of its species celebrate the glass and steel design of this botanical marvel and hidden garden.
 
BARBICAN SHOP
Walking Tour : The Crafty City – Materials and Making in the Square Mile
Sat 17 Mar, Barbican Shop, 10.30am–12pm and 2pm–3.30pm
Part of Make! - A Season of Contemporary Craft
Beginning and ending at the Barbican Shop on Level G of the Barbican Centre, a 90 minute walking tour discovering the history of making in the Square Mile's architecture with historian, writer and lecturer Chris Rogers (author of How to Read London – a crash course in London architecture).
Embroidery Workshop with Stitch School
Thu 22 Mar, Barbican Shop, 4pm–6pm
Sun 25 Mar, Barbican Shop, 10.30am–12.30pm and 2pm–4.00pm
Part of Make! - A Season of Contemporary Craft
An embroidery workshop in the Barbican Shop with Stitch School founders Melanie Bowles and Aimee Betts, allowing participants to learn the alphabet of stitching from the letters A to Z through typographic hand-embroidery.
ENDS
Tom Vine, Communications Officer: 0207 382 7321, tom.vine@barbican.org.uk