Barbican announces Victoria Oruwari as special guest for PLAY!, second performance by Mew and more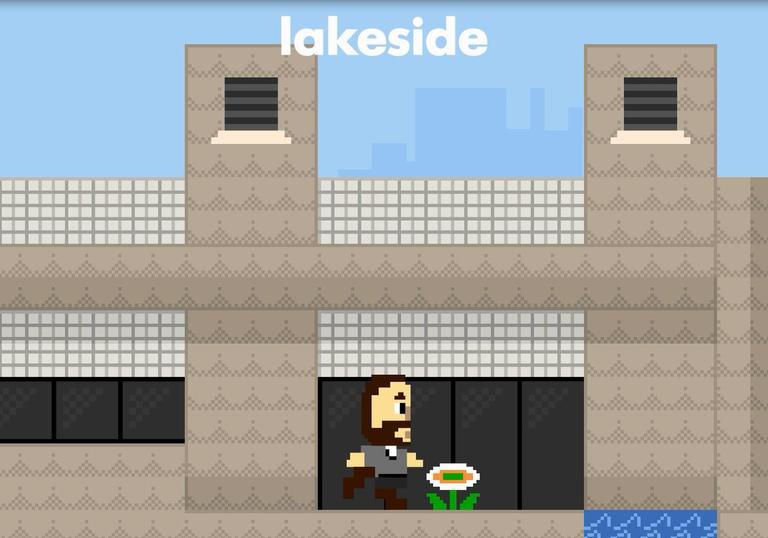 JUST ANNOUNCED
Just Jam Reloaded
with Belly Squad, Kamaal Williams, Nídia, Skengdo x AM, Kenny Allstar, Murlo, Headie One, DJ Funkz, Afro B, Sam Wise, Devilman, Novelist and Mad J
Saturday 17 March 2018 / Barbican Hall / 19:30
Tickets £15 plus booking fee
Due to unforeseen circumstances Naira Marley and P Montana, who were originally announced as performing at this show, will no longer be appearing.
Charles Hazlewood with Army of Generals, The British Paraorchestra and Victoria Oruwari
PLAY!
Sunday 18 March 2018 / Barbican Hall / 19:30
Tickets £15 – 20 plus booking fee
Confirmed to appear as a special guest at PLAY! is Victoria Oruwari, the soprano who recently made the finals of the BBC singing competition All Together Now. Oruwari has performed with The British Paraorchestra on several occasions and sang a duet with Jarvis Cocker as part of Charles Hazlewood's all-star collective at the BBC6 Music Festival.
At the Barbican she will provide vocals for Everybody's Gone To The Rapture by Jessica Curry, creator of the soundtrack to the video game Dear Esther which was previously brought to the stage as part of the Barbican contemporary music programme at Milton Court Concert Hall in 2016.
Simian Mobile Disco with Deep Throat Choir, Chris Parks & Saam Farahmand
+ Fatima Al Qadiri presents Ja7eem
Wednesday 4 April 2018 / Barbican Hall / 20:00
Tickets £17.50 – 22.50 plus booking fee
The acclaimed artist & director duo Chris Parks and Saam Farahmand perform Parks' microscopic fluid paintings – otherworldly manipulations of organic matter in liquid, inspired by nature and captured by camera. They will add this visual element to Simian Mobile Disco's performance via a live stream, coming to the Barbican digitally from a Central London laboratory, with support from The Mill.
Parks has created visual effects for films including Tree Of Life (2011) and Gravity (2013), and Farahmand has collaborated with the likes of Alexander McQueen, Mick Jagger and Simian Mobile Disco on a number of projects since 2006.
Carl Craig presents Synthesizer Ensemble
+ Paper Dollhouse
Friday 6 April 2018 / Barbican Hall / 19:30
SOLD OUT returns only
In support for the sold out Carl Craig presents Synthesizer Ensemble will be the electronic folk soundscapes of Paper Dollhouse (Astrud Steehouder and Nina Bosnic). For this Barbican show Astrud will be joined by Asher Levitas who produced Paper Dollhouse's new album The Sky Looks Different Here (MoonDome).
Produced by the Barbican in association with The Hydra
Find out more
Mew: Frengers
Saturday 20 October 2018 / Barbican Hall / 16:00 & *20:00
Tickets £20 – 27.50 plus booking fee / *SOLD OUT returns only
A second appearance by Mew has been added as a matinee on Saturday 20 October 2018 following the sell-out of that evening's performance. As previously announced, both concerts celebrate the 15th anniversary of their album Frengers – which will be played in its entirety in the second half of the concerts, with the first set featuring highlights from the band's extensive seven-album back catalogue. At these performances a special expanded line-up formed to mark the occasion will include string players led by Emma Smith of the Elysian Quartet and Phaedra Ensemble.
COMING UP IN 2018
Trio Ponty Lagrene Eastwood
Jean-Luc Ponty, Biréli Lagrène, Kyle Eastwood
Friday 16 March 2018 / Barbican Hall / 19:30
Tickets £15 – 35 plus booking fee
Find out more
Just Jam Reloaded
with Belly Squad, Kamaal Williams, Nídia, Skengdo x AM, Kenny Allstar, Murlo, Headie One, DJ Funkz, Afro B, Sam Wise, Devilman, Novelist and Mad J
Saturday 17 March 2018 / Barbican Hall / 19:30
Tickets £15 plus booking fee
Find out more
Charles Hazlewood with Army of Generals, The British Paraorchestra and Victoria Oruwari
PLAY!
Sunday 18 March 2018 / Barbican Hall / 19:30
Tickets £15 – 20 plus booking fee
Find out more
Harshdeep Kaur
Tuesday 27 March 2018 / Barbican Hall / 19:30
Tickets £20 – 35 plus booking fee
Find out more
Piano Day
Poppy Ackroyd, Marina Baranova, Florian Christl
Thursday 29 March 2018 / Milton Court Concert Hall / 19:30
Tickets £10 plus booking fee
Find out more
Alessandro Cortini + Sarah Davachi
Monday 30 April 2018 / Milton Court Concert Hall / 19:30
Tickets £10 – 20 plus booking fee
Find out more
Simian Mobile Disco with Deep Throat Choir, Chris Parks & Saam Farahmand
+ Fatima Al Qadiri presents Ja7eem
Wednesday 4 April 2018 / Barbican Hall / 20:00
Tickets £17.50 – 22.50 plus booking fee
Find out more
Carl Craig presents Synthesizer Ensemble
+ Paper Dollhouse
Friday 6 April 2018 / Barbican Hall / 19:30
SOLD OUT returns only
Find our more
Kyle Dixon & Michael Stein performing the music of Stranger Things
Saturday 7 April 2018 / Barbican Hall / 20:00 & 22:30
SOLD OUT returns only
Find out more
Thurston Moore: 12x12
Music for Twelve 12-String guitars (Acoustic + Electric)
Saturday 14 April 2018 / Barbican Hall / 19:30
Tickets £17.50 – 25 plus booking fee
Find out more
SONORAMA!
Latin American Composers in Hollywood
With Omar, Nina Miranda and Hackney Colliery Band Horns
Part of La Linea
Friday 20 April 2018 / Barbican Hall / 19:30
Tickets £15 - 25 plus booking fee
Find out more
Mexrrissey – La Reina is Dead
Part of La Linea
Sunday 29 April 2018 / Barbican Hall / 19:30
Tickets £15 – 25 plus booking fee
Find out more
Joby Burgess's Powerplant: The Filthy Fifteen
1 May 2018 / Milton Court Concert Hall / 19:30
Tickets £15 – 25 plus booking fee
Find out more
Sounds and Visions
The Barbican's marathon weekend in 2018 curated by Max Richter and Yulia Mahr
with The 12 ensemble, Kaitlyn Aurelia Smith, Jlin, AGF, Vikingur Ólafsson, The Will Gregory Moog Ensemble, London Syrian Ensemble, BBC Symphony Orchestra with Roomful of Teeth conducted by André de Ridder, Colin Currie Group with Synergy Vocals, EX EYE, Caterina Barbieri, Claire M Singer, Chineke! conducted by Fawzi Haimor,
Friday 11 – Sunday 13 May 2018 / Barbican Hall & foyer, Barbican Cinemas 1 & 2, LSO St Luke's, Milton Court Concert Hall, St Giles' Cripplegate
Tickets £10 – 35, plus free events
Find out more
Barbican Box Music Showcase
With the Max Richter Quintet
Monday 14 May 2018 / Barbican Hall / 19:00
Tickets £3 plus booking fee
Find out more
Haley Fohr of Circuit des Yeux: Salomé
Wednesday 16 May 2018 / Cinema 1 / 20:00
Tickets £15 plus booking fee
Find out more
Kronos Quartet and Trio Da Kali – Ladilikan
Sam Green and Kronos Quartet: A Thousand Thoughts – a live documentary
Friday 18 May 2018 / Barbican Hall / 19:30
Tickets £20 - 35 plus booking fee
Find out more
Susanne Sundfør
Music For People In Trouble AV
+ Gard Nilssen's Acoustic Unity
Monday 21 May 2018 / Barbican Hall / 19:30
Tickets £15 – 20 plus booking fee
Find out more
Field Music with the Open Here Orchestra
Friday 25 May 2018 / Barbican Hall / 19:30
Tickets £17.50 – 22.50 plus booking fee
Find out more
Actress + London Contemporary Orchestra
+ Duval Timothy, Silvia Kastel and Toxe
Saturday 26 May 2018 / Barbican Hall / 19:30
Tickets £17.50 – 22.50 plus booking fee
Find our more
Charles Watson
Saturday 26 May 2018 / LSO St Luke's / 19:30
Tickets £12.50 – 15 plus booking fee
Find out more
Tigran Hamasyan & Nils Petter Molvaer
Saturday 2 June 2018 / Barbican Hall / 19:30
Tickets £20 – 35 plus booking fee
Find out more
Thomas Bartlett + Nico Muhly
Peter Pears: Balinese Ceremonial Music
Friday 8 June 2018 / LSO St Luke's / 20:00
Tickets £25 – 30 plus booking fee
Find out more
Microdisney perform The Clock Comes Down the Stairs
Saturday 9 June 2018 / Barbican Hall / 20:00
Tickets £25 – 35 plus booking fee
Find out more
[Modern Ritual] featuring Charles Hayward + Laura Cannell + Hoofus + Jennifer Lucy Allan + Luke Turner
Saturday 16 June / LSO St Luke's / 19:30
Tickets £15 plus booking fee
Find out more
Wynton Marsalis Quartet
+ Headspace Quartet
Tuesday 19 June 2018 / Barbican Hall / 19:30
Tickets £15 – 35 plus booking fee
Find out more
Alva Noto + Ryuichi Sakamoto: Two
Wednesday 20 June 2018 / Barbican Hall / 19:30
SOLD OUT returns only
Find our more
Michael 'Mikey J' Asante: Outliers
Saturday 30 June 2018 / Barbican Hall / 19:30
Tickets £17.50 – 25 plus booking fee
Find out more
Yasuaki Shimizu
+ Carl Stone
Sunday 8 July 2018 / LSO St Luke's / 19:30
Tickets £15 – 20 plus booking fee
Find out more
Naseer Shamma Quartet - Spirits
Wednesday 11 July 2018 / Barbican Hall / 19:30
Tickets £25 – 35 plus booking fee
Find out more
monumental: Godspeed You! Black Emperor & The Holy Body Tattoo
Friday 13 & Saturday 14 July 2018 / Barbican Hall / 19:30
Tickets £20 – 30 plus booking fee
Find out more
DJ Spoony presents Garage Classical
with the Ignition Orchestra
Saturday 21 July / Barbican Hall / 19:30
SOLD OUT returns only
Find out more
They Might Be Giants
Wednesday 3 October 2018 / Barbican Hall / 19:30
Tickets £20 – 35 plus booking fee
Find out more
Mew: Frengers
Saturday 20 October 2018 / Barbican Hall / 16:00 & *20:00
Tickets £20 – 27.50 plus booking fee / *SOLD OUT returns only
Find out more
Darbar Festival – Rupak Kulkarni + Meeta Pandit
Thursday 25 October 2018 / Milton Court Concert Hall / 18:30
Tickets £20 – 50 plus booking fee
Find out more
Darbar Festival – Soumik Datta + Malladi Brothers
Friday 26 October 2018 / Milton Court Concert Hall / 18:30
Tickets £20 – 50 plus booking fee
Find out more
Darbar Festival – Ustad Wasifuddin Dagar
Saturday 27 October 2018 / Milton Court Concert Hall / 10:00
Tickets £20 – 50 plus booking fee
Find out more
Darbar Festival – Sanju Sahai
Saturday 27 October 2018 / Milton Court Concert Hall / 14:00
Tickets £20 – 50 plus booking fee
Find out more
Darbar Festival – Lalgudi GJR Krishnan & Lalgudi Vijayalakshmi + Omar Dadarkar
Saturday 27 October 2018 / Milton Court Concert Hall / 18:30
Tickets £20 – 50 plus booking fee
Find out more
Darbar Festival – Ustad Shahid Parvez + Parveen Sultana
Sunday 28 October 2018 / Barbican Hall / 17:30
Tickets £18 – 75 plus booking fee
Find out more
ENDS
Notes to Editors
Barbican Box Office: 0845 120 7550
www.barbican.org.uk
Sabine Kindel, Senior Communications Manager: t - +44 (0)20 7382 7090 e – sabine.kindel@barbican.org.uk
Sean Harwood, Communications Manager: t - +44 (0)20 7382 6199 e – sean.harwood@barbican.org.uk
Rachel Coombes, Communications Officer: t - +44 (0)20 7382 6196 e – rachel.coombes@barbican.org.uk