Barbican announces the 12 ensemble, RY X & London Contemporary Orchestra, plus Keren Ann & Debussy String Quartet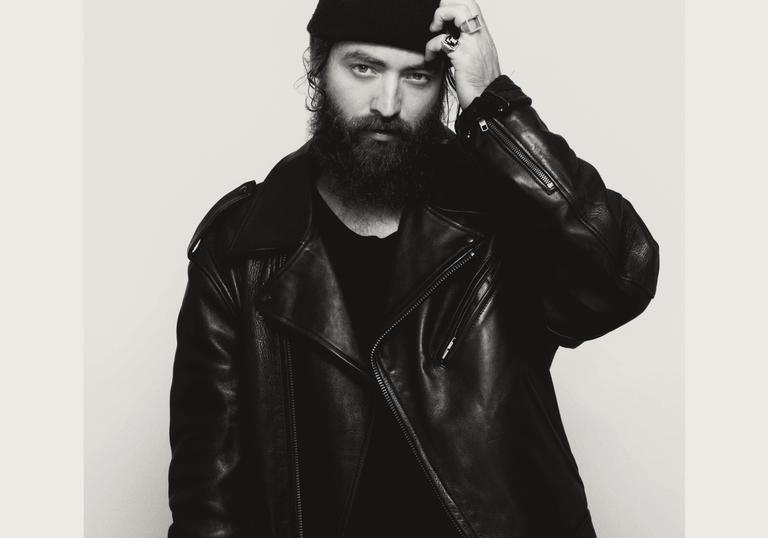 JUST ANNOUNCED
12 ensemble
REBORN: music reimagined through time
Sunday 16 September 2018 / Milton Court Concert Hall / 19:30
Tickets £10 – 20 plus booking fee
The influential 12 ensemble (plus solo violist – tba) bring a programme of historic and contemporary music to the Milton Court stage, for a night entitled REBORN. The event brings together works inspired by Dowland, Monteverdi and Schubert on themes of death, tears and sleep, reimagined as music for that most enduring of classical ensembles, the string orchestra.
The ensemble will perform Schubert's Death & the Maiden, arranged here for string orchestra by another great Late Romantic composer, Gustav Mahler. Preceding this will be Britten's Lachrymae, juxtaposed with Tansy Davies' Residuum, a new work for strings that is inspired by John Dowland's collection of instrumental music Lachrimae (1604) - the very same work upon which Britten's own Lachrymae is based. In a cross-collaboration with choreographer Alexander Whitley, the ensemble has created a film to accompany their performance of Woolrich's Ulysses Awakes, which will be screened behind them as they perform.
The 12 ensemble has rapidly developed a reputation as one of the UK's leading unconducted string orchestras since its foundation in 2012. They made their Barbican debut in 2017 at the Sound Unbound Weekender, and they return over the weekend of 11-13 May 2018 as part of the Barbican's Sounds and Visions marathon weekend, curated by Max Richter and Yulia Mahr. Furthermore The 12 ensemble's debut album, Resurrection featuring works by Lutoslawski, Woolrich, Whitley and Dessner will be released on Sancho Panza Records in September 2018.
This concert is supported by Resonate, a PRS Foundation initiative in partnership with ABO, BBC Radio 3 and Boltini Trust.
On sale to Barbican members on Thursday 10 May 2018
On general sale on Friday 11 May 2018
Produced by the Barbican
Find out more
RY X & London Contemporary Orchestra
Friday 12 October 2018 / Barbican Hall / 20:00
Tickets £17.50 – 25 plus booking fee
Australia-born/LA-based musician RY X will appear this autumn in a special one-off show in partnership with the London Contemporary Orchestra (LCO). Having played a string of shows across Europe earlier in 2018 alongside regional orchestras (including a sold out night at Shoreditch Town Hall in early March with the Aurora Orchestra), RY X will join forces with renowned and innovative ensemble, the LCO at the Barbican on 12th October.
RY X's delicate, emotive songs were thrown into the spotlight by the sleeper hit EP Berlin, released in 2014 on Infectious Records. He has recently shared the track Bad Love, his first new material since the release of his debut album, Dawn (Infectious Records/Loma Vista Recordings, 2016), and is currently in the studio completing his second full-length record.
This date will see the LCO return to the Barbican following previous events, including their performance alongside John Cale in March 2018, and after an upcoming collaborative show with Actress scheduled for 26 May.
On sale to Barbican members on Thursday 10 May 2018
On general sale on Friday 11 May 2018
Produced by the Barbican
Find out more
Keren Ann & Debussy String Quartet
Sunday 14 October 2018 / Milton Court Concert Hall / 19:30
Tickets £20 – 30 plus booking fee
French singer-songwriter Keren Ann and renowned Lyon ensemble Debussy String Quartet are to perform at Milton Court on 14 October, this date is one within a limited tour of special collaborative concerts. Together they will revisit Keren Ann's songbook in arrangements written both by herself and by prestigious arrangers such as Maxim Moston (who has worked with Anohni), Eumir Deodato and Thorvaldur Thorvaldsson.
In a career spanning 18 years Keren has released seven solo albums and collaborated with the likes of Emmanuelle Seigner and Sylvie Vartan. Her songs have been covered by a veritable list of who's-who in the world of music - David Byrne, Jane Birkin, Iggy Pop, Anna Calvi and more. Additionally, Keren Ann's canon includes soundtracks (Thelma, Louise et Chantal, 2010) and an opera she wrote with Icelandic musician Bardi Johannsson (Red Waters).
Debussy String Quartet was formed in 1990 by a group of young musicians studying at the Conservatoire de Lyon. They performed at the Barbican Theatre in 2013 in the critically acclaimed Opus with the Australian dance ensemble Circa. Since then they have appeared in major concert halls from New York to Tokyo, performing a wide range of works, most famously French repertoire such as Ravel, Debussy and Fauré.
On sale to Barbican members on Thursday 10 May 2018
On general sale on Friday 11 May 2018
Produced by the Barbican
Find out more
ALSO ANNOUNCED
Haley Fohr of Circuit des Yeux: Salomé
Wednesday 16 May 2018 / Cinema 1 / NOTE NEW START TIME 20:45
Tickets £15 plus booking fee
Find out more
Walthamstow Garden Party
Lloyd Park
Saturday 14 July – Sunday 15 July 2018
12–9.30pm (Sat) / 12–8pm (Sun)
Free
This week, the Barbican, Create London and Waltham Forest Council announce the initial line-up for the fifth Walthamstow Garden Party in July 2018.
The festival's music programme will feature international musicians from across the globe, performing on the Barbican Music stage. The line-up on Saturday 14 July includes Cero39, blending influences from Latin pop culture, indie, reggaeton, hip hop and dembow; and the London African Gospel Choir performing their own powerful twist on Paul Simon's Graceland.
Adrian Sherwood + Creation Rebel also perform on Saturday 14 July. Adrian Sherwood has worked with world-renowned artists such as Lee Scratch Perry, Primal Scream, Depeche Mode, Asian Dub Foundation, Little Axe and Sinéad O'Connor in a career spanning over 30 years. Creation Rebel, originally the backing group for reggae great Prince Far-I, reunite with Adrian Sherwood after working with him from 1978–1982.
Sunday 15 July sees performances from Fatoumata Diawara, who has previously worked with some of the biggest names in contemporary music including Bobby Womack and Herbie Hancock; 47 Soul, originally from Jordan, who have amassed a fan base across the Middle East and Europe; and Dona Onete, from northern Brazil, mixing electric guitar and bass with indigenous drums.
Elsewhere in the weekend's programme a wealth of dance, circus, arts, crafts plus more music will be on offer – read the full press release here.
Walthamstow Garden Party is part of the Beyond Barbican programme which aims to inspire new and diverse audiences to discover and love the arts. Walthamstow Garden Party is a Waltham Forest Council festival, produced by the Barbican and Create in partnership with key local organisations in Waltham Forest.
Gruff Rhys + London Contemporary Orchestra
+ Ed Dowie
Wednesday 12 September 2018 / Barbican Hall / 19:30
Tickets £17.50 – 25.00 plus booking fee
Singer Ed Dowie is now confirmed to appear in support of Gruff Rhys and the London Contemporary Orchestra. A former member of psychedelic-dub-pop band Brothers in Sound, Dowie released his debut solo album The Uncle Sold on the Lost Maps label in 2017.
Sounds and Visions
The Barbican's marathon weekend in 2018 curated by Max Richter and Yulia Mahr
with The 12 ensemble, Kaitlyn Aurelia Smith, Jlin, AGF, Vikingur Ólafsson, The Will Gregory Moog Ensemble, London Syrian Ensemble, BBC Symphony Orchestra with Roomful of Teeth conducted by André de Ridder, Colin Currie Group with Synergy Vocals, EX EYE, Caterina Barbieri, Claire M Singer, Chineke! conducted by Fawzi Haimor
Friday 11 – Sunday 13 May 2018 / Barbican Hall & foyer, Barbican Cinemas 1 & 2, LSO St Luke's, Milton Court Concert Hall, St Giles' Cripplegate
Tickets £10 – 35, plus free events
Find out more
Barbican Box Music Showcase
With the Max Richter Quintet
Monday 14 May 2018 / Barbican Hall / 19:00
Tickets £3 plus booking fee
Find out more
Haley Fohr of Circuit des Yeux: Salomé
Wednesday 16 May 2018 / Cinema 1 / 20:45
Tickets £15 plus booking fee
Find out more
Kronos Quartet and Trio Da Kali – Ladilikan
Sam Green and Kronos Quartet: A Thousand Thoughts – a live documentary
Friday 18 May 2018 / Barbican Hall / 19:30
Tickets £20 – 35 plus booking fee
Find out more
Susanne Sundfør
Music For People In Trouble AV
+ Gard Nilssen's Acoustic Unity
Monday 21 May 2018 / Barbican Hall / 19:30
Tickets £15 – 20 plus booking fee
Find out more
Field Music with the Open Here Orchestra
Friday 25 May 2018 / Barbican Hall / 19:30
Tickets £17.50 – 22.50 plus booking fee
Find out more
Actress + London Contemporary Orchestra
+ Duval Timothy, Silvia Kastel and Toxe
Saturday 26 May 2018 / Barbican Hall / 19:30
Tickets £17.50 – 22.50 plus booking fee
Find out more
Charles Watson
+ sivu
Saturday 26 May 2018 / LSO St Luke's / 19:30
Tickets £12.50 – 15 plus booking fee
Find out more
Tigran Hamasyan & Nils Petter Molvaer
Saturday 2 June 2018 / Barbican Hall / 19:30
Tickets £20 – 35 plus booking fee
Find out more
Thomas Bartlett + Nico Muhly
Peter Pears: Balinese Ceremonial Music
Friday 8 June 2018 / LSO St Luke's / 20:00
Tickets £25 – 30 plus booking fee
Find out more
Microdisney perform The Clock Comes Down the Stairs
Saturday 9 June 2018 / Barbican Hall / 20:00
Tickets £25 – 35 plus booking fee
Find out more / Watch the Barbican session
[Modern Ritual] featuring Charles Hayward + Laura Cannell + Hoofus + Jennifer Lucy Allan + Luke Turner
Saturday 16 June / LSO St Luke's / 19:30
Tickets £15 plus booking fee
Find out more
Wynton Marsalis Quartet
+ Headspace Quartet
Tuesday 19 June 2018 / Barbican Hall / 19:30
Tickets £15 – 35 plus booking fee
Find out more
Alva Noto + Ryuichi Sakamoto: Two
Wednesday 20 June 2018 / Barbican Hall / 19:30
SOLD OUT returns only
Find out more
Light in the Attic: Haruomi Hosono, Acetone, Willie Thrasher & Linda Saddleback
Saturday 23 June 2018 / Barbican Hall / 19:30
Tickets £17.50 – 30 plus booking fee
Find out more
Michael 'Mikey J' Asante: Outliers
Saturday 30 June 2018 / Barbican Hall / 19:30
Tickets £17.50 – 25 plus booking fee
Find out more / Watch the Barbican In conversation
Oneohtrix Point Never: MYRIAD
7 July 2018 / Barbican Hall / 2018
Tickets £20 – 25 plus booking fee
Find out more
Yasuaki Shimizu
+ Carl Stone
Sunday 8 July 2018 / LSO St Luke's / 19:30
Tickets £15 – 20 plus booking fee
Find out more
Naseer Shamma Quartet - Spirits
Wednesday 11 July 2018 / Barbican Hall / 19:30
Tickets £25 – 35 plus booking fee
Find out more
monumental: Godspeed You! Black Emperor & The Holy Body Tattoo
Friday 13 & Saturday 14 July 2018 / Barbican Hall / 19:30
Tickets £20 – 30 plus booking fee
Find out more
Afro-Cuban All Stars
15 July 2018 / Barbican Hall / 19:30
Tickets £20 – 30 plus booking fee
Produced by the Barbican
Find out more
Keaton Henson: Six Lethargies
Performed by Britten Sinfonia
Friday 20 July 2018 / Barbican Hall / 20:00
Tickets £17.50 – 25 plus booking fee
Produced by the Barbican
Find out more
DJ Spoony presents Garage Classical
with the Ignition Orchestra
Saturday 21 July / Barbican Hall / 19:30
SOLD OUT returns only
Find out more
Gruff Rhys + London Contemporary Orchestra
+ Ed Dowie
Wednesday 12 September 2018 / Barbican Hall / 19:30
Tickets £17.50 – 25.00 plus booking fee
Find out more
MANUFACTORY
Transforma – Sascha Ring (Apparat)
Tuesday 25 September 2018 / Barbican Hall / 19:30
Tickets £17.50 – 22.50 plus booking fee
Find out more
Ryoji Ikeda – datamatics and music for percussion
Sunday 30 September 2018 / Barbican Hall / 19:30
Tickets £15 – 25 plus booking fee
Find out more
They Might Be Giants
Wednesday 3 October 2018 / Barbican Hall / 19:30
Tickets £20 – 35 plus booking fee
Find out more
Mew: Frengers
Saturday 20 October 2018 / Barbican Hall / 16:00 & *20:00
Tickets £20 – 27.50 plus booking fee / *SOLD OUT returns only
Find out more
Darbar Festival – Rupak Kulkarni + Meeta Pandit
Thursday 25 October 2018 / Milton Court Concert Hall / 18:30
Tickets £20 – 50 plus booking fee
Find out more
Darbar Festival – Soumik Datta + Malladi Brothers
Friday 26 October 2018 / Milton Court Concert Hall / 18:30
Tickets £20 – 50 plus booking fee
Find out more
Darbar Festival – Ustad Wasifuddin Dagar
Saturday 27 October 2018 / Milton Court Concert Hall / 10:00
Tickets £20 – 50 plus booking fee
Find out more
Darbar Festival – Sanju Sahai
Saturday 27 October 2018 / Milton Court Concert Hall / 14:00
Tickets £20 – 50 plus booking fee
Find out more
Darbar Festival – Lalgudi GJR Krishnan & Lalgudi Vijayalakshmi + Omar Dadarkar
Saturday 27 October 2018 / Milton Court Concert Hall / 18:30
Tickets £20 – 50 plus booking fee
Find out more
Darbar Festival – Ustad Shahid Parvez + Parveen Sultana
Sunday 28 October 2018 / Barbican Hall / 17:30
Tickets £18 – 75 plus booking fee
Find out more
Neko Case
Thursday 8 November 2018 / Barbican Hall / 20:00
Tickets £22.50 – 27.50 plus booking fee
Find out more
Bobby McFerrin
Part of EFG London Jazz Festival
Sunday 18 November 2018 / Barbican Hall / 19:30
Tickets £20 – 45 plus booking fee
Find out more
Brad Mehldau + Britten Sinfonia
Saturday 16 March 2019 / Barbican Hall / 20:00
Tickets £25 – 35 plus booking fee
Find out more
ENDS
Notes to Editors
Barbican Box Office: 0845 120 7550
www.barbican.org.uk
Sabine Kindel, Senior Communications Manager: t - +44 (0)20 7382 7090 e – sabine.kindel@barbican.org.uk
Sean Harwood, Communications Manager: t - +44 (0)20 7382 6199 e – sean.harwood@barbican.org.uk
Rachel Coombes, Communications Officer: t - +44 (0)20 7382 6196 e – rachel.coombes@barbican.org.uk