Barbican announces Piano Day with Poppy Ackroyd, Marina Baranova and Florian Christl, Charles Watson, DJ Spoony presents Garage Classical, and Mew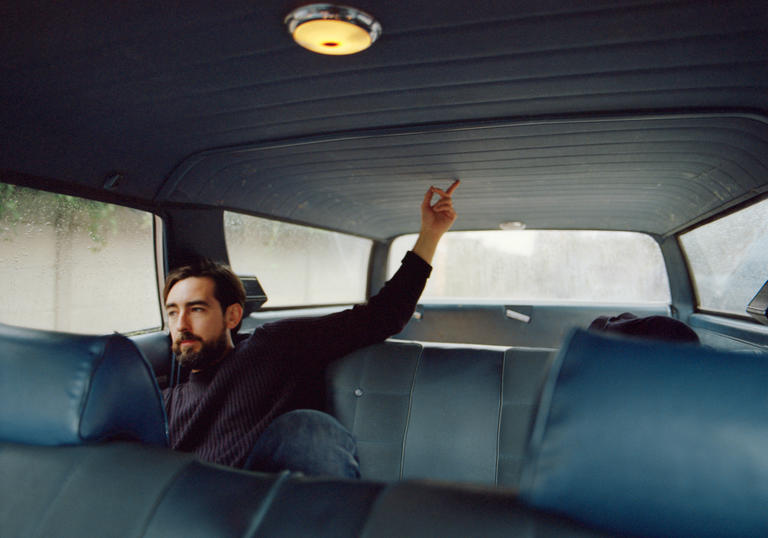 JUST ANNOUNCED
Piano Day
Poppy Ackroyd, Marina Baranova, Florian Christl
Thursday 29 March 2018 / Milton Court Concert Hall / 19:30
Tickets £10 plus booking fee
The global, annual festival Piano Day, founded by Nils Frahm, returns for its fourth year in 2018. As with previous years, the festival takes place on the 88th day of the year due to the number of keys on the instrument being celebrated - this year on 29 March.
London's Piano Day celebrations will include a special event at Milton Court Concert Hall as part of the Barbican's contemporary music programme. The concert will feature several live premieres by three virtuoso composers and performers, Poppy Ackroyd, Marina Baranova and Florian Christl. British artist Poppy Ackroyd - recently signed to the One Little Indian label, home to artists such as Björk - will present the first public performance of material from her newly released album Resolve. Acclaimed pianist Marina Baranova (on the Neue Meister label) re-interprets Claude Debussy's best-known works, uncovering hidden aspects and deeper connections within the much loved melodies such as Claire de Lune, The Girl with the Flaxen Hair or Snow is Dancing. Completing the bill is Sony Classical signing Florian Christl. The compositions from his album Inspirations, which comes out just in time for Piano Day, reflect the breath-taking scenery and solitude of his homeland in Bavaria's Alps, and will be performed to a public audience for the first time at Milton Court on 29 March.
Piano Day founder Nils Frahm (who also appears at the Barbican in four of his own sold out performances 21, 23 and 24 February 2018) said: "Why does the world need a Piano Day? For many reasons. But mostly, because it doesn't hurt to celebrate the piano and everything around it: performers, composers, piano builders, tuners, movers and most important, the listener."
On sale to Barbican members on Thursday 8 February 2018
On general sale on Friday 9 February 2018
Produced by the Barbican
Find out more
Charles Watson
Saturday 26 May 2018 / LSO St Luke's / 19:30
Tickets £12.50 – 15 plus booking fee
Charles Watson – the London based songwriter/producer and member of indie duo Slow Club and garage-rock super group The Surfing Magazines – will perform material from his forthcoming album at LSO St Luke's on 26 May 2018 as part of the Barbican's contemporary music programme. Released just a week before this concert, Now That I'm A River (18 May 2018, Moshi Moshi) is both Watson's debut record as a solo artist and his first foray into production. Exploring his relationship with traditional harmony singing, Watson worked with sampled versions of his own voice to create unusual vocal textures. A former writing student of Central St Martins and The Faber Academy, Watson uses his own fiction writing as a spring board for his lyrics, a method he has also used for his previous records. The new album takes inspiration from the reoccurring themes and language of the JG Ballard novel Hello America.
On sale to Barbican members on Thursday 8 February 2018
On general sale on Friday 9 February 2018
Produced by the Barbican
Find out more
DJ Spoony presents Garage Classical
with the Ignition Orchestra
Saturday 21 July / Barbican Hall / 19:30
Tickets £22.50 – 30 plus booking fee
DJ Spoony, one of the original and most respected pioneers of the UK Garage scene, has joined forces with the 36-piece Ignition Orchestra to present a night of the biggest UK garage hits. Alongside composer and conductor Katie Chatburn, Spoony has put together 20 of the most iconic Garage anthems, stripped back and performed live with the original vocalists.
Classic hits including Do You Really Like It?, Please Don't Turn Me On, The Things We Do For Love, Call It Fate, Sincere, Crazy Love and many more will feature in the concert; memorable records that have kept the genre a mainstay in the UK Underground and mainstream music scene for the past 25 years.
Explaining the process behind the curation of the programme and set list Spoony said: "There are literally thousands of garage tracks out there, but the most important thing for me was choosing those that would sound absolutely brilliant when performed by an orchestra. I also really wanted the original vocalists to stand up there on stage and perform alongside them."
Ahead of Garage Classical at the Barbican Spoony added: "It's so special to be holding this at the Barbican, a world famous music venue and one that I used to visit as a child having been involved with music at school. From being this little idea to now see it all coming to fruition, it's really exciting."
On sale to Barbican members on Thursday 8 February 2018
On general sale on Friday 9 February 2018
Produced by the Barbican
Find out more
Mew: Frengers
Saturday 20 October 2018 / Barbican Hall / 20:00
Tickets £20 – 27.50 plus booking fee
Danish alternative indie outfit Mew appear at the Barbican in autumn 2018 celebrating the 15th anniversary of their album Frengers. The performance will include highlights from the band's extensive seven-album back catalogue in the first half, followed by Frengers played in full in the second. This record, the band's third offering, was their first major label release originally issued in 2003 by Sony/Epic. Frengers has been praised by many for its accomplished take on experimental rock and avant-garde pop.
The trio consisting of Jonas Bjerre, Johan Wohlert and Silas Utke Graae Jørgensen will welcome string players led by Emma Smith of the Elysian Quartet and Phaedra Ensemble, completing a specially expanded line-up formed to mark the occasion. Multi-instrumentalist Smith has worked with artists ranging from Kate Tempest, to Hot Chip and Badly Drawn Boy. She has previously appeared at the Barbican as part of a marathon weekend curated by Bryce Dessner in 2015.
On sale to Barbican members on Thursday 8 February 2018
On general sale on Friday 9 February 2018
Produced by the Barbican
Find out more
ALSO ANNOUNCED
Sounds and Visions: Session 4
BBC Symphony Orchestra with Roomful of Teeth conducted by André de Ridder: Ives, Berio, Richter + Colin Currie Group with Synergy Vocals: Reich
Part of Sounds and Visions: the Barbican's Marathon Weekend curated by Max Richter and Yulia Mahr
Saturday 12 May 2018, Barbican Hall, NEW START TIME 20:00
Tickets £25 – 35 plus booking fee
Find out more
COMING UP IN 2018
Nils Frahm – All Melody
Wednesday 21 Friday 23 & *Saturday 24 February 2018 / Barbican Hall / 19:30, *15:00 & 20:00
SOLD OUT returns only
Find out more
Jazz at Lincoln Center Orchestra with Wynton Marsalis
Benny Goodman: King of Swing
Tuesday 27 February 2018 / Barbican Hall / 20:00
SOLD OUT returns only
Find out more
Jazz at Lincoln Center Orchestra with Wynton Marsalis
Leonard Bernstein at 100
Wednesday 28 February 2018 / Barbican Hall / 20:00
Tickets £30 – 45 plus booking fee
Find out more
POLIÇA + s t a r g a z e
Tuesday 27 February 2018 / Oval Space / 19:30
Tickets £22.50 plus booking fee
Find out more
Miles Ahead with Jazz at Lincoln Center Youth Orchestra & more
Thursday 1 March 2018 / Milton Court Concert Hall / 19:00
Tickets £8 plus booking fee
Find out more
Alva Noto UNIEQAV
+ Anne-James Chaton
Sunday 4 March 2018 / Barbican Hall / 19:30
Tickets £10 – 20 plus booking fee
Find out more
John Cale (2018-1964): A Futurespective
With the London Contemporary Orchestra
Friday 9 & Saturday 10 March 2018 / Barbican Hall / 19:30
Tickets £35 – 45 plus booking fee
Find out more
Niladri Kumar: Seduced by the Sitar
Tuesday 13 March 2018 / Milton Court Concert Hall / 19:00
Tickets £18 – 50 plus booking fee
Find out more
Jean-Luc Ponty Trio
Jean-Luc Ponty, Biréli Lagrène, Kyle Eastwood
Friday 16 March 2018 / Barbican Hall / 19:30
Tickets £15 – 35 plus booking fee
Find out more
Just Jam Reloaded
with Belly Squad, Kamaal Williams, Nídia, Skengdo x AM, Kenny Allstar, Murlo and Headie One
Saturday 17 March 2018 / Barbican Hall / 19:30
Tickets £15 plus booking fee
Find out more
Charles Hazlewood with Army of Generals and the British Paraorchestra
PLAY!
Sunday 18 March 2018 / Barbican Hall / 19:30
Tickets £15 – 20 plus booking fee
Find out more
Harshdeep Kaur
Tuesday 27 March 2018 / Barbican Hall / 19:30
Tickets £20 – 35 plus booking fee
Find out more
Alessandro Cortini + Sarah Davachi
Monday 30 April 2018 / Milton Court Concert Hall / 19:30
Tickets £10 – 20 plus booking fee
Find out more
Simian Mobile Disco with Deep Throat Choir
+ Fatima Al Qadiri presents Ja7eem
Wednesday 4 April 2018 / Barbican Hall / 20:00
Tickets £17.50 – 22.50 plus booking fee
Find out more
Carl Craig presents Synthesizer Ensemble
Friday 6 April 2018 / Barbican Hall / 19:30
Tickets £20 – 25 plus booking fee
Find our more
Kyle Dixon & Michael Stein performing the music of Stranger Things
Saturday 7 April 2018 / Barbican Hall / 20:00 & 22:30
SOLD OUT returns only
Find out more
Thurston Moore: 12x12
Music for Twelve 12-String guitars (Acoustic + Electric)
Saturday 14 April 2018 / Barbican Hall / 19:30
Tickets £17.50 – 25 plus booking fee
Find out more
SONORAMA!
Latin American Composers in Hollywood
Part of La Linea
Friday 20 April 2018 / Barbican Hall / 19:30
Tickets £15 - 25 plus booking fee
Find out more
Mexrrissey – La Reina is Dead
Part of La Linea
Sunday 29 April 2018 / Barbican Hall / 19:30
Tickets £15 – 25 plus booking fee
Find out more
Ahmad Jamal
Tuesday 8 May 2018 / Barbican Hall / 19:30
Tickets £25 – 50 plus booking fee
Find out more
Sounds and Visions
The Barbican's marathon weekend in 2018 curated by Max Richter and Yulia Mahr
with The 12 ensemble, Kaitlyn Aurelia Smith, Jlin, AGF, Vikingur Ólafsson, The Will Gregory Moog Ensemble, London Syrian Ensemble, BBC Symphony Orchestra with Roomful of Teeth conducted by André de Ridder, Colin Currie Group with Synergy Vocals, EX EYE, Caterina Barbieri, Claire M Singer, Chineke! conducted by Fawzi Haimor
Friday 11 – Sunday 13 May 2018 / Barbican Hall & foyer, Barbican Cinemas 1 & 2, LSO St Luke's, Milton Court Concert Hall, St Giles' Cripplegate
Tickets £10 – 35, plus free events
Find out more
Kronos Quartet and Trio Da Kali – Ladilikan
Sam Green and Kronos Quartet: A Thousand Thoughts – a live documentary
Friday 18 May 2018 / Barbican Hall / 19:30
Tickets £20 - 35 plus booking fee
Find out more
Susanne Sundfør
Music For People In Trouble AV
Monday 21 May 2018 / Barbican Hall / 19:30
Tickets £15 – 20 plus booking fee
Find out more
Field Music with the Open Here Orchestra
Friday 25 May 2018 / Barbican Hall / 19:30
Tickets £17.50 – 22.50 plus booking fee
Find out more
Tigran Hamasyan & Nils Petter Molvaer
Saturday 2 June 2018 / Barbican Hall / 19:30
Tickets £20 – 35 plus booking fee
Find out more
Microdisney perform The Clock Comes Down the Stairs
Saturday 9 June 2018 / Barbican Hall / 20:00
Tickets £25 – 35 plus booking fee
Find out more
[Modern Ritual] featuring Charles Hayward + Laura Cannell + Hoofus + Jennifer Lucy Allan + Luke Turner
Saturday 16 June / LSO St Luke's / 19:30
Tickets £15 plus booking fee
Find out more
Yasuaki Shimizu
+ Carl Stone
Sunday 8 July 2018 / LSO St Luke's / 19:30
Tickets £15 – 20 plus booking fee
Find out more
Naseer Shamma Quartet - Spirits
Wednesday 11 July 2018 / Barbican Hall / 19:30
Tickets £25 – 35 plus booking fee
Find out more
They Might Be Giants
Wednesday 3 October 2018 / Barbican Hall / 19:30
Tickets £20 – 35 plus booking fee
Find out more
Darbar Festival – Rupak Kulkarni + Meeta Pandit
Thursday 25 October 2018 / Milton Court Concert Hall / 18:30
Tickets £20 – 50 plus booking fee
Find out more
Darbar Festival – Soumik Datta + Malladi Brothers
Friday 26 October 2018 / Milton Court Concert Hall / 18:30
Tickets £20 – 50 plus booking fee
Find out more
Darbar Festival – Ustad Wasifuddin Dagar
Saturday 27 October 2018 / Milton Court Concert Hall / 10:00
Tickets £20 – 50 plus booking fee
Find out more
Darbar Festival – Sanju Sahai
Saturday 27 October 2018 / Milton Court Concert Hall / 14:00
Tickets £20 – 50 plus booking fee
Find out more
Darbar Festival – Lalgudi GJR Krishnan & Lalgudi Vijayalakshmi + Omar Dadarkar
Saturday 27 October 2018 / Milton Court Concert Hall / 18:30
Tickets £20 – 50 plus booking fee
Find out more
Darbar Festival – Ustad Shahid Parvez + Parveen Sultana
Sunday 28 October 2018 / Barbican Hall / 17:30
Tickets £18 – 75 plus booking fee
Find out more
Jóhann Jóhannsson: Last and First Men
Saturday 1 December 2018 / Barbican Hall / 20:00
Tickets £20 – 35 plus booking fee
Find out more
ENDS
Sabine Kindel, Senior Communications Manager: t - +44 (0)20 7382 7090 e – sabine.kindel@barbican.org.uk
Sean Harwood, Communications Manager: t - +44 (0)20 7382 6199 e – sean.harwood@barbican.org.uk
Rachel Coombes, Communications Officer: t - +44 (0)20 7382 6196 e – rachel.coombes@barbican.org.uk