Barbican announces Neil Cowley for Piano Day and Bobby McFerrin as part of EFG London Jazz Festival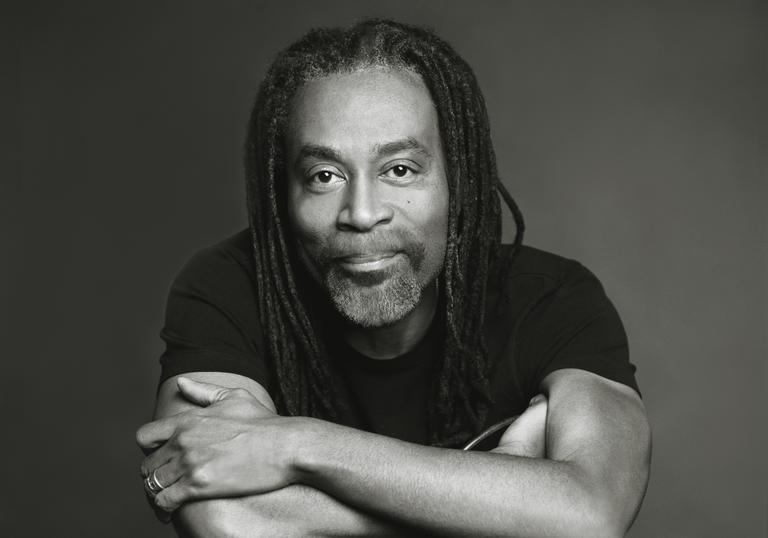 JUST ANNOUNCED
Piano Day
Neil Cowley
Thursday 29 March 2018 / Barbican FreeStage / 13:00
FREE
The Barbican has confirmed a free, lunchtime performance by contemporary pianist Neil Cowley to celebrate the annual worldwide event, Piano Day on Thursday 29 March 2018.
Cowley has performed with Brand New Heavies, Zero 7, as a solo artist and as part of Neil Cowley Trio – the group that took home 2007's Best Album title at the BBC Jazz Awards for their record Displaced (Hide Inside Records, 2006). Grace from their most recent album has been streamed over 16 million times on Spotify.
Classically trained Cowley has recently announced that the Trio is on hiatus whilst he launches a new solo project, which debuted at the Barbican in early March 2018 supporting Roy Ayers.
This concert precedes further Piano Day celebrations taking place at Milton Court Concert Hall that evening, a triple billing featuring performances by Poppy Ackroyd, Marina Baranova and Florian Christl.
Produced by the Barbican
Find out more
Bobby McFerrin
Part of EFG London Jazz Festival
Sunday 18 November 2018 / Barbican Hall / 19:30
Tickets £20 – 45 plus booking fee
Bobby McFerrin, ten-time Grammy Award-winner, renowned for the number one global hit Don't Worry, Be Happy, leads the first announcement of artists appearing at the Barbican as part of 2018's EFG London Jazz Festival.
Bobby performs his spontaneously composed choral piece Circlesongs with members of his group Voicestra, augmented by a 12-piece a capella choir – and sometimes by the whole audience. This method of creating vocal music was captured by Bobby and Voicestra on their 1997 album also titled Circlesongs (Sony Classical).
'I want to bring audiences into the incredible feeling of freedom that I get when I sing,' says Bobby, 'I want everyone to leave the theatre and sing in their own kitchens the next morning.'
A cappella singers, beatboxers, and vocalists of all genres claim Bobby McFerrin as an inspiration; he is celebrated by both the classical and jazz music worlds. His solo performances and collaborations - with cellist Yo-Yo Ma, pianists Chick Corea and Herbie Hancock, the Vienna and New York Philharmonic Orchestras, and eager volunteers from audiences all over the world - are legendary.
The 26th edition of the EFG London Jazz Festival is set to encompass talks and film screenings as well as an array of concerts from jazz talents, be they up-and-coming or the genre's most iconic artists. Events will take place at a number of venues, including the Barbican, over ten days from 16 to 25 November 2018.
On sale to Barbican members on Thursday 22 March 
On general sale Friday 23 March 
Produced by the Barbican in association with EFG London Jazz Festival
Find out more
COMING UP IN 2018
Harshdeep Kaur
Tuesday 27 March 2018 / Barbican Hall / 19:30
Tickets £20 – 35 plus booking fee
Find out more
Piano Day
Neil Cowley
Thursday 29 March 2018 / Barbican FreeStage / 13:00
FREE
Find out more
Piano Day
Poppy Ackroyd, Marina Baranova, Florian Christl
Thursday 29 March 2018 / Milton Court Concert Hall / 19:30
Tickets £10 plus booking fee
Find out more
Alessandro Cortini + Sarah Davachi
Monday 30 April 2018 / Milton Court Concert Hall / 19:30
SOLD OUT returns only
Find out more
Simian Mobile Disco with Deep Throat Choir, Chris Parks & Saam Farahmand
+ Fatima Al Qadiri presents Ja7eem
Wednesday 4 April 2018 / Barbican Hall / 20:00
Tickets £17.50 – 22.50 plus booking fee
Find out more
Carl Craig presents Synthesizer Ensemble
+ Paper Dollhouse
Friday 6 April 2018 / Barbican Hall / 19:30
SOLD OUT returns only
Find our more
Kyle Dixon & Michael Stein performing the music of Stranger Things
Saturday 7 April 2018 / Barbican Hall / 20:00 & 22:30
SOLD OUT returns only
Find out more
Thurston Moore: 12x12
Music for Twelve 12-String guitars (Acoustic + Electric)
Saturday 14 April 2018 / Barbican Hall / 19:30
Tickets £17.50 – 25 plus booking fee
Find out more
SONORAMA!
Latin American Composers in Hollywood
With Omar, Nina Miranda and Hackney Colliery Band Horns
Part of La Linea
Friday 20 April 2018 / Barbican Hall / 19:30
Tickets £15 - 25 plus booking fee
Find out more
Mexrrissey – La Reina is Dead
Part of La Linea
Sunday 29 April 2018 / Barbican Hall / 19:30
Tickets £15 – 25 plus booking fee
Find out more
Joby Burgess's Powerplant: The Filthy Fifteen
1 May 2018 / Milton Court Concert Hall / 19:30
Tickets £15 – 25 plus booking fee
Find out more
Sounds and Visions
The Barbican's marathon weekend in 2018 curated by Max Richter and Yulia Mahr
with The 12 ensemble, Kaitlyn Aurelia Smith, Jlin, AGF, Vikingur Ólafsson, The Will Gregory Moog Ensemble, London Syrian Ensemble, BBC Symphony Orchestra with Roomful of Teeth conducted by André de Ridder, Colin Currie Group with Synergy Vocals, EX EYE, Caterina Barbieri, Claire M Singer, Chineke! conducted by Fawzi Haimor 
Friday 11 – Sunday 13 May 2018 / Barbican Hall & foyer, Barbican Cinemas 1 & 2, LSO St Luke's, Milton Court Concert Hall, St Giles' Cripplegate
Tickets £10 – 35, plus free events
Find out more
Barbican Box Music Showcase
With the Max Richter Quintet
Monday 14 May 2018 / Barbican Hall / 19:00
Tickets £3 plus booking fee
Find out more
Haley Fohr of Circuit des Yeux: Salomé
Wednesday 16 May 2018 / Cinema 1 / 20:00
Tickets £15 plus booking fee
Find out more
Kronos Quartet and Trio Da Kali – Ladilikan
Sam Green and Kronos Quartet: A Thousand Thoughts – a live documentary
Friday 18 May 2018 / Barbican Hall / 19:30
Tickets £20 - 35 plus booking fee
Find out more
Susanne Sundfør
Music For People In Trouble AV
+ Gard Nilssen's Acoustic Unity
Monday 21 May 2018 / Barbican Hall / 19:30
Tickets £15 – 20 plus booking fee
Find out more
Field Music with the Open Here Orchestra
Friday 25 May 2018 / Barbican Hall / 19:30
Tickets £17.50 – 22.50 plus booking fee
Find out more
Actress + London Contemporary Orchestra
+ Duval Timothy, Silvia Kastel and Toxe
Saturday 26 May 2018 / Barbican Hall / 19:30
Tickets £17.50 – 22.50 plus booking fee
Find our more
Charles Watson
Saturday 26 May 2018 / LSO St Luke's / 19:30
Tickets £12.50 – 15 plus booking fee
Find out more
Tigran Hamasyan & Nils Petter Molvaer
Saturday 2 June 2018 / Barbican Hall / 19:30
Tickets £20 – 35 plus booking fee
Find out more
Thomas Bartlett + Nico Muhly
Peter Pears: Balinese Ceremonial Music
Friday 8 June 2018 / LSO St Luke's / 20:00
Tickets £25 – 30 plus booking fee
Find out more
Microdisney perform The Clock Comes Down the Stairs
Saturday 9 June 2018 / Barbican Hall / 20:00
Tickets £25 – 35 plus booking fee
Find out more
[Modern Ritual] featuring Charles Hayward + Laura Cannell + Hoofus + Jennifer Lucy Allan + Luke Turner
Saturday 16 June / LSO St Luke's / 19:30
Tickets £15 plus booking fee
Find out more
Wynton Marsalis Quartet
+ Headspace Quartet
Tuesday 19 June 2018 / Barbican Hall / 19:30
Tickets £15 – 35 plus booking fee
Find out more
Alva Noto + Ryuichi Sakamoto: Two
Wednesday 20 June 2018 / Barbican Hall / 19:30
SOLD OUT returns only
Find our more
Michael 'Mikey J' Asante: Outliers
Saturday 30 June 2018 / Barbican Hall / 19:30
Tickets £17.50 – 25 plus booking fee
Find out more
Yasuaki Shimizu
+ Carl Stone
Sunday 8 July 2018 / LSO St Luke's / 19:30
Tickets £15 – 20 plus booking fee
Find out more
Naseer Shamma Quartet - Spirits
Wednesday 11 July 2018 / Barbican Hall / 19:30
Tickets £25 – 35 plus booking fee
Find out more
monumental: Godspeed You! Black Emperor & The Holy Body Tattoo
Friday 13 & Saturday 14 July 2018 / Barbican Hall / 19:30
Tickets £20 – 30 plus booking fee
Find out more
DJ Spoony presents Garage Classical
with the Ignition Orchestra
Saturday 21 July / Barbican Hall / 19:30
SOLD OUT returns only
Find out more
They Might Be Giants
Wednesday 3 October 2018 / Barbican Hall / 19:30
Tickets £20 – 35 plus booking fee
Find out more
Mew: Frengers
Saturday 20 October 2018 / Barbican Hall / 16:00 & *20:00
Tickets £20 – 27.50 plus booking fee / *SOLD OUT returns only
Find out more
Darbar Festival – Rupak Kulkarni + Meeta Pandit
Thursday 25 October 2018 / Milton Court Concert Hall / 18:30
Tickets £20 – 50 plus booking fee
Find out more
Darbar Festival – Soumik Datta + Malladi Brothers
Friday 26 October 2018 / Milton Court Concert Hall / 18:30
Tickets £20 – 50 plus booking fee
Find out more
Darbar Festival – Ustad Wasifuddin Dagar
Saturday 27 October 2018 / Milton Court Concert Hall / 10:00
Tickets £20 – 50 plus booking fee
Find out more
Darbar Festival – Sanju Sahai
Saturday 27 October 2018 / Milton Court Concert Hall / 14:00
Tickets £20 – 50 plus booking fee
Find out more
Darbar Festival – Lalgudi GJR Krishnan & Lalgudi Vijayalakshmi + Omar Dadarkar
Saturday 27 October 2018 / Milton Court Concert Hall / 18:30
Tickets £20 – 50 plus booking fee
Find out more
Darbar Festival – Ustad Shahid Parvez + Parveen Sultana
Sunday 28 October 2018 / Barbican Hall / 17:30
Tickets £18 – 75 plus booking fee
Find out more
ENDS
Notes to Editors
Barbican Box Office: 0845 120 7550
www.barbican.org.uk
Sabine Kindel, Senior Communications Manager: t - +44 (0)20 7382 7090 e – sabine.kindel@barbican.org.uk
Sean Harwood, Communications Manager: t - +44 (0)20 7382 6199 e – sean.harwood@barbican.org.uk
Rachel Coombes, Communications Officer: t - +44 (0)20 7382 6196 e – rachel.coombes@barbican.org.uk