Barbican announces Just Jam Reloaded featuring Kamaal Williams, Mez, Nídia, Belly Squad, Grandmixxer, Naira Marley and YGG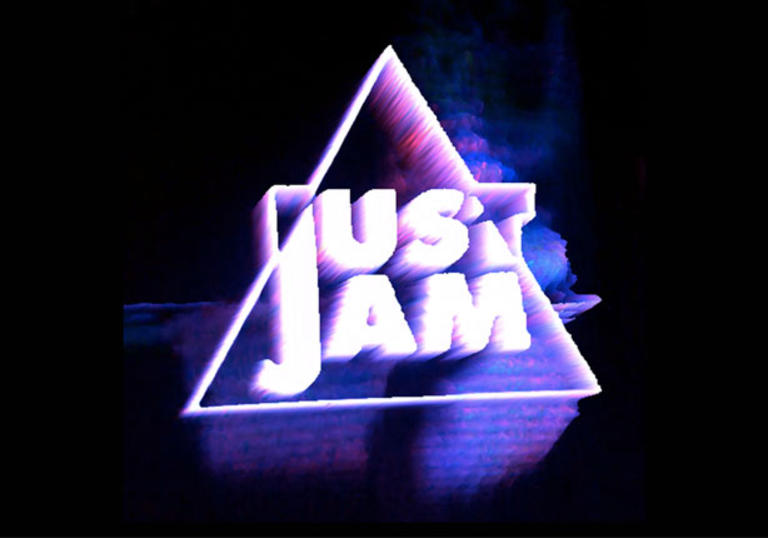 JUST ANNOUNCED
Just Jam Reloaded
Saturday 17 March 2018 / Barbican Hall / 19:30
Tickets £15 plus booking fee
Just Jam returns to the Barbican on 17 March 2018 for another edition of the event that unites underground music and experiments in live video. The night will feature a cast of afrobeats, grime, electronic, rap and further talents showcasing some of the most vital sounds from the UK and beyond.
Stepping up to the stage for this performance are Kamaal Williams - keyboardist and producer formerly of South London duo Yussef Kamaal, Nottingham grime MC and NTS regular Mez, and kuduro-influenced Portuguese producer Nídia. Further artists to appear include Belly Squad - the young three-piece blending afrobeats and dancehall with UK street sounds and DJ Grandmixxer. Also featured within the line-up are emerging Nigerian-born, South London-raised rapper Naira Marley often cited as paving the way for artists such as J Hus & Mostack, and trio YGG (aka You Get Grime) formed of the MCs Saint, PK and Lyrical Strally. More performers will be announced in the coming weeks.
As per all Just Jam happenings, each set will be accompanied by multimedia elements and live streamed via dontwatchthat.tv.
Just Jam's previous Barbican event in December 2014 featured JME, Big Narstie, Skepta, Omar Souleyman and more.
On sale to Barbican members on Thursday 5 October
On general sale on Friday 6 October
Produced by the Barbican
ADDITIONAL ANNOUNCEMENTS
Moondog for Gamelan: Performed by Iwan Gunawan & Stefan Lakatos
+ Steve Lawson & Corey Mwamba
Saturday 28 October 2017 / LSO St Luke's / 19:30
SOLD OUT returns only
Support comes in the form of two musician/composers passionate about both jazz and improvisation – ambient, experimental bassist Steve Lawson, and vibraphonist Corey Mwamba of the critically acclaimed group Yana.
COMING UP IN AUTUMN 2017
Spacebomb Revue
Friday 6 October 2017 / Barbican Hall / 19:30
Tickets £20 – 30 plus booking fee
Kid Creole & The Coconuts / Arto Lindsay
+ Justin Strauss
Part of Basquiat: Boom for Real
Saturday 7 October 2017 / Barbican Hall / 19:30
Tickets £17.50 – 25 plus booking fee
GAS Live
+ Huerco S Live
Sunday 8 October 2017 / Barbican Hall / 20:00
SOLD OUT returns only
Darbar Festival: Kaushiki Chakraborty
Sunday 8 October 2017 / Milton Court Concert Hall / 18:00
SOLD OUT returns only
GoGo Penguin: Koyaanisqatsi
A New Score Performed Live
Wednesday 11 October 2017 / Barbican Hall / 19:30
SOLD OUT returns only
Shiraz: A Romance of India (1928)
World premiere live screening of the BFI National Archive's latest restoration
Featuring a newly commissioned score composed and performed by Anoushka Shankar
Saturday 14 October 2017 / Barbican Hall / 20:00
SOLD OUT returns only
Dasha Rush & LCC
Wednesday 18 October / Milton Court Concert Hall / 19:30
Tickets £10 – 20 plus booking fee
Produced by the Barbican in association with Clon
Supported by the Goethe-Institut London
Matthew Herbert's Brexit Big Band
Reisezehrung
Monday 23 October 2017 / Barbican Hall / 19:30
Tickets £15 – 30 plus booking fee
Moondog for Gamelan: Performed by Iwan Gunawan & Stefan Lakatos
Saturday 28 October 2017 / LSO St Luke's / 19:30
SOLD OUT returns only
Camille
Monday 30 October 2017 / Barbican Hall / 19:30
Tickets £20 – 35 plus booking fee
Gilberto Gil + Cortejo Afro
with Nucleo de Opera da Bahia and Orquestra Nova Lisboa
Tuesday 31 October 2017 / Barbican Hall / 19:30
Tickets £20 – 60 plus booking fee
Find out more
Saz'iso
Saturday 4 November / LSO St Luke's / 20:00
SOLD OUT returns only
Produced by the Barbican
Basquiat and Jazz
Featuring Black Top and guests
Part of EFG London Jazz Festival and Basquiat: Boom for Real
Friday 10 November 2017 / LSO St Luke's / 19:30
Tickets £15 – 25 plus booking fee
Chucho Valdés + Gonzalo Rubalcaba
Part of EFG London Jazz Festival
Saturday 11 November 2017 / Barbican Hall / 14:30
Tickets £20 – 40 plus booking fee
RIOT DAYS – Pussy Riot Theatre
Friday 17 November 2017 / Islington Assembly Hall / 20:00
Tickets £20 plus booking fee
Produced by the Barbican
Supported by the Tsukanov Family Foundation
The Ecstatic Music of Alice Coltrane Turiyasangitananda
Part of EFG London Jazz Festival
Saturday 18 November 2017 / LSO St Luke's / 11:00 & 17:30
Tickets £25 plus booking fee
Produced by the Barbican
Pharoah Sanders Quartet
+ Denys Baptiste + Alina Bzhezhinska
A concert for Alice and John Coltrane
Part of EFG London Jazz Festival
Saturday 18 November 2017 / Barbican Hall / 19:30
SOLD OUT returns only
Terence Blanchard Quintet
Joe Zawinul's Stories of the Danube
BBC Concert Orchestra and conductor Kristjan Järvi
Part of EFG London Jazz Festival
Sunday 19 November 2017 / Barbican Hall / 19:30
Tickets £20 – 35 plus booking fee
Sō Percussion: From Out a Darker Sea
Friday 24 & Saturday 25 November 2017 / St Giles Cripplegate / 20:00
Tickets £15 plus booking fee
Tan Dun: The Martial Arts Trilogy
with the London Symphony Orchestra
Thursday 30 November 2017 / Barbican Hall / 19:30
Tickets £17.50-35 plus booking fee
Unsound Dislocation: London
Friday 8 December 2017 / Barbican Hall / 19:30
Tickets £17.50 – 22.50 plus booking fee
COMING UP IN 2018
Planet Harmonik by Aloysius Suwardi
Thursday 18 January 2018 / Milton Court Concert Hall / 19:30
Tickets £20 plus booking fee
Video Jam x Basquiat
Basquiat-inspired short films with original scores performed live by Young Fathers, Ibibio Sound Machine and more
Part of Basquiat: Boom for Real
Sunday 28 January 2018 / Barbican Hall / 20:00
Tickets £17.50 – £22.50 plus booking fee
Jeff Tweedy
Saturday 3 February 2018 / Barbican Hall / 20:00
Tickets £30 - 50 plus booking fee
Nils Frahm – All Melody
Wednesday 21 Friday 23 & *Saturday 24 February 2018 / Barbican Hall / 19:30, *15:00 & 20:00
SOLD OUT returns only
Produced by the Barbican in association with Bird on the Wire
Jazz at Lincoln Center Orchestra with Wynton Marsalis
Benny Goodman: King of Swing
Tuesday 27 February 2018 / Barbican Hall / 20:00
Tickets £30 – 45 plus booking fee
Jazz at Lincoln Center Orchestra with Wynton Marsalis
Leonard Bernstein at 100
Wednesday 28 February 2018 / Barbican Hall / 20:00
Tickets £30 – 45 plus booking fee
The Next Generation of Jazz Showcase
Thursday 1 March 2018 / Milton Court Concert Hall / 19:00
Tickets £8 plus booking fee
John Cale (2018-1964): A Futurespective
With the London Contemporary Orchestra
Friday 9 & Saturday 10 March 2018 / Barbican Hall / 19:30
Tickets £35 - £45 plus booking fee
Produced by the Barbican in association with Convergence
Niladri Kumar: Seduced by the Sitar
Tuesday 13 March 2018 / Milton Court Concert Hall / 19:00
Tickets £18 – 50 plus booking fee
ENDS
Sabine Kindel, Senior Communications Manager: t - +44 (0)20 7382 7090 e – sabine.kindel@barbican.org.uk
Sean Harwood, Senior Communications Officer: t - +44 (0)20 7382 6199 e – sean.harwood@barbican.org.uk
Rachel Coombes, Communications Officer: t - +44 (0)20 7382 6196 e – rachel.coombes@barbican.org.uk
Jean Tang, Communications Assistant: t - +44 (0)20 7382 6138 e – jean.tang@barbican.org.uk