Barbican announces Jean-Luc Ponty Trio, Thurston Moore, Carl Craig and Microdisney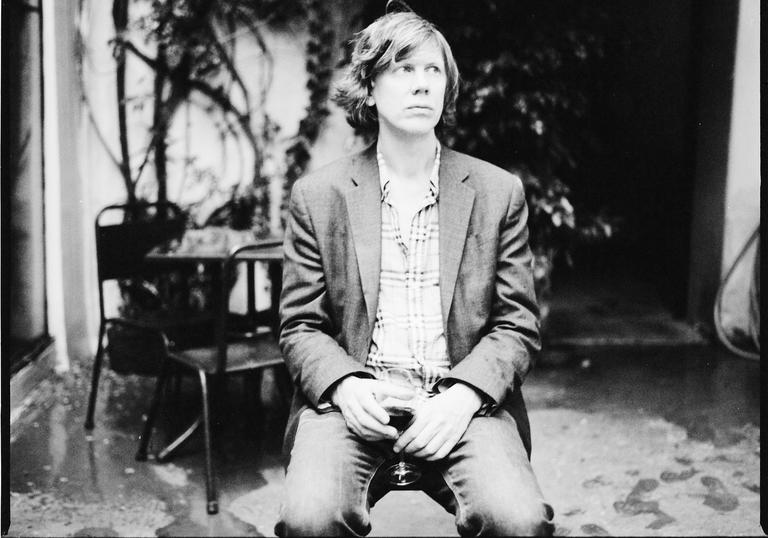 JUST ANNOUNCED
Jean-Luc Ponty Trio
Jean-Luc Ponty, Biréli Lagrène, Kyle Eastwood
Friday 16 March 2018 / Barbican Hall / 19:30
Tickets £15 – 35 plus booking fee
Prolific jazz violinist Jean-Luc Ponty makes a rare UK concert appearance at the Barbican on 16 March 2018. Appearing with the Jean-Luc Ponty Trio he teams up with Biréli Lagrène, long renowned as a leading European guitar hero, and the talented bassist Kyle Eastwood in a new project that recalls Ponty's The Rite of Strings project of the 90s, but with a dynamic character of its very own.
Ponty's long career has encompassed landmark collaborations with Frank Zappa and John McLaughlin's Mahavishnu Orchestra alongside his own, hugely popular bands. Lagrène's command of the legacy of Django Reinhardt is balanced by his own take on the language of bebop - with Eastwood, they play acoustic jazz with amongst the highest level of musicianship derived from their individual forays into electric jazz and fusion.
On sale to Barbican members on Thursday 14 December
On general sale Friday 15 December
Produced by the Barbican in association with Serious
Find out more
Carl Craig presents Synthesizer Ensemble
Friday 6 April 2018 / Barbican Hall / 19:30
Tickets £20 – 25 plus booking fee
An ambitious project from American DJ, producer and Grammy nominated composer Carl Craig, arrives at the Barbican in April 2018. In Synthesizer Ensemble Craig's techno tracks have been adapted to a symphonic language with the assistance of his collaborator, experimental pianist and composer Francesco Tristano. This project, some ten years in the making, is performed live by a group of musicians across an array of keyboards and synthesizers, at the Barbican Craig will be joined by pianist Kelvin Sholar.
Releasing his first track on a 1989 Virgin UK compilation album, Carl Craig has since become one of Detroit's most notable techno DJ talents, with a career reaching far beyond his native American hometown and on to global recognition. Craig created his own label Planet E Communications in 1991 and he has featured in top DJ lists by media such as Rolling Stone and Resident Advisor. Craig is continually adding to a list of remixes for other artists, extending to over 100 cuts for the likes of LCD Soundsystem, Hot Chip and Pet Shop Boys; his 2008 remix for Junior Boys' Like A Child earned Craig a Grammy award nomination.
A brand synonymous with global electronic music, The Hydra was founded five years ago by Dolan Bergin and Ajay Jayaram – they have been curating festival stages and events in unusual settings such as churches, dilapidated warehouses and a former department store and thus cemented their reputation as one of London's most potent club brands.
On sale to Barbican members on Thursday 14 December
On general sale Friday 15 December
Produced by the Barbican in association with the Hydra
Find our more
Thurston Moore: 12x12
Music for Twelve 12-String guitars (Acoustic + Electric)
Saturday 14 April 2018 / Barbican Hall / 19:30
Tickets £17.50 – 25 plus booking fee
Arch-experimentalist and founder of Sonic Youth Thurston Moore leads a symphony of 12-string guitars in this two-part programme – the first half acoustic, the second electric.
This isn't a Rock band – it's an orchestra, with Moore as conductor and composer. Twelve guitarists are arranged as if one single instrument, exploring the depths and possibilities present in 12 steel strings. Contemplative acoustic meditations give way to all-out electric onslaughts, recalling the visceral ensemble compositions of Moore's legacy through No Wave, Noise Rock and the avant-garde continuum of Sonic Youth and it's contemporaries. Separating the two contrasting halves of the concert is a screening of films selected by Moore himself.
Thurston Moore has described himself as not 'a real guitar player', but his impact upon the vernacular of guitar music is more than almost any other player to emerge from the Post-Punk era. With Sonic Youth, he manipulated guitars using unconventional tunings, and everything from drumsticks to screwdrivers to expand the instrument's voice and potential. This spirit of innovation continues across his solo work, most recently on 2017's Rock n Roll Consciousness.
Moore has been welcomed to the Barbican stage a number of times in recent years; in June of 2015 he joined Beck in a one-off performance as part of Doug Aitken's Station to Station: A 30 Day Happening at the Barbican. He was also invited as a guest performer to join Swans' Michael Gira in March 2016. In early 2017 Moore featured as part of a line up paying tribute to the trio This Heat, featuring two original members of the band and a number of other musicians from the art-rock sphere.
On sale to Barbican members on Thursday 14 December
On general sale Friday 15 December
Produced by the Barbican
Find out more
Microdisney perform The Clock Comes Down the Stairs
Saturday 9 June 2018 / Barbican Hall / 20:00
Tickets £25 – 35 plus booking fee
On June 9 2018, Cork band Microdisney reconvene after some 30 years for a one-off exclusive UK performance of their seminal album, The Clock Comes Down The Stairs, plus more material from their back catalogue. This concert at the Barbican features the original line up of Cathal Coughlan (vocals), Sean O'Hagan (guitar), Jon Fell (bass) and Tom Fenner (drums).
Released on Rough Trade records in 1985 and reaching No 1 in the UK Indie Charts, The Clock Comes Down The Stairs is born of an insecure and troubled Irish emigrant experience of London in the 80s. Iconic Radio 1 DJ John Peel was amongst the band's many fans, famously describing the group as "the iron fist in a velvet glove".
Microdisney formed in 1980 in Cork, Ireland where they recorded their first material including the single Pink Skinned Man, released on indie label Kabuki records (1983). The group moved to London, and signed to Rough Trade releasing their debut album, Everybody is Fantastic (1984), followed by The Clock Comes Down The Stairs. The band then signed to Virgin Records and released the albums Crooked Mile (1987) and 39 Minutes (1988). Their notable singles include the radio hit, Town to Town and Singer's Hampstead Home. Following the break-up of Microdisney in 1988, Sean O'Hagan went on to work with Stereolab and form his own band, The High Llamas. Cathal Coughlan went on to form The Fatima Mansions and is a solo artist.
On sale to Barbican members on Thursday 14 December
On general sale Friday 15 December
Produced by the Barbican
Find out more
COMING UP IN 2018
Planet Harmonik by Aloysius Suwardi
Thursday 18 January 2018 / Milton Court Concert Hall / 19:30
Tickets £20 plus booking fee
Find out more
Carleen Anderson – Cage Street Memorial
+ Zara McFarlane
Saturday 20 January 2018 / Barbican Hall / 19:30
Tickets £15 – 25 plus booking fee
Find out more
Martin Hayes + Brooklyn Rider
Thursday 25 January 2018 / Milton Court Concert Hall / 19:30
Tickets £20 – 25 plus booking fee
Find out more
The Ukulele Orchestra of Great Britain
Concert for Kitty
Friday 26 January 2018 / Barbican Hall / 19:30
Tickets £25 – 35 plus booking fee
Find out more
Video Jam x Basquiat
Basquiat-inspired short films with original scores performed live by Young Fathers, Ibibio Sound Machine and more
Part of Basquiat: Boom for Real
Sunday 28 January 2018 / Barbican Hall / 20:00
Tickets £17.50 – 22.50 plus booking fee
Find out more
Jeff Tweedy
+ James Elkington
Saturday 3 February 2018 / Barbican Hall / 20:00
Tickets £30 – 50 plus booking fee
Find out more
Nils Frahm – All Melody
Wednesday 21 Friday 23 & *Saturday 24 February 2018 / Barbican Hall / 19:30, *15:00 & 20:00
SOLD OUT returns only
Find out more
Jazz at Lincoln Center Orchestra with Wynton Marsalis
Benny Goodman: King of Swing
Tuesday 27 February 2018 / Barbican Hall / 20:00
Tickets £30 – 45 plus booking fee
Find out more
Jazz at Lincoln Center Orchestra with Wynton Marsalis
Leonard Bernstein at 100
Wednesday 28 February 2018 / Barbican Hall / 20:00
Tickets £30 – 45 plus booking fee
Find out more
POLIÇA + s t a r g a z e
Tuesday 27 February 2018 / Oval Space / 19:30
Tickets £22.50 plus booking fee
Find out more
Miles Ahead with Jazz at Lincoln Center Youth Orchestra & more
Thursday 1 March 2018 / Milton Court Concert Hall / 19:00
Tickets £8 plus booking fee
Find out more
Alva Noto UNIEQAV
+ Anne-James Chaton
Sunday 4 March 2018 / Barbican Hall / 19:30
Tickets £10 – 20 plus booking fee
Find out more
John Cale (2018-1964): A Futurespective
With the London Contemporary Orchestra
Friday 9 & Saturday 10 March 2018 / Barbican Hall / 19:30
Tickets £35 – 45 plus booking fee
Find out more
Niladri Kumar: Seduced by the Sitar
Tuesday 13 March 2018 / Milton Court Concert Hall / 19:00
Tickets £18 – 50 plus booking fee
Find out more
Just Jam Reloaded
with Belly Squad, Kamaal Williams, Nídia and more
Saturday 17 March 2018 / Barbican Hall / 19:30
Tickets £15 plus booking fee
Find out more
Charles Hazlewood with Army of Generals and The British Paraorchestra
PLAY!
Sunday 18 March 2018 / Barbican Hall / 19:30
Tickets £15 – 20 plus booking fee
Find out more
Harshdeep Kaur
Tuesday 27 March 2018 / Barbican Hall / 19:30
Tickets £20 – 35 plus booking fee
Find out more
Kyle Dixon & Michael Stein performing the music of Stranger Things
Saturday 7 April 2018 / Barbican Hall / 20:00 (SOLD OUT returns only) & 22:30
Tickets £18.50 – 25 plus booking fee
Find out more
SONORAMA!
Latin American Composers in Hollywood
Part of La Linea
Friday 20 April 2018 / Barbican Hall / 19:30
Tickets £15 - 25 plus booking fee
Find out more
Mexrrissey – La Reina is Dead
Part of La Linea
Sunday 29 April 2018 / Barbican Hall / 19:30
Tickets £15 – 25 plus booking fee
Find out more
Ahmad Jamal
Tuesday 8 May 2018 / Barbican Hall / 19:30
Tickets £25 – 50 plus booking fee
Find out more
Kronos Quartet and Trio Da Kali – Ladilikan
Sam Green and Kronos Quartet: A Thousand Thoughts – a live documentary
Friday 18 May 2018 / Barbican Hall / 19:30
Tickets £20 - 35 plus booking fee
Find out more
Susanne Sundfør
Music For People In Trouble AV
Monday 21 May 2018 / Barbican Hall / 19:30
Tickets £15 – 20 plus booking fee
Find out more
Field Music with the Open Here Orchestra
Friday 25 May 2018 / Barbican Hall / 19:30
Tickets £17.50 – 22.50 plus booking fee
Find out more
Tigran Hamasyan & Nils Petter Molvaer
Saturday 2 June 2018 / Barbican Hall / 19:30
Tickets £20 – 35 plus booking fee
Find out more
[Modern Ritual] featuring Charles Hayward + Laura Cannell + Hoofus + Jennifer Lucy Allan + Luke Turner
Saturday 16 June / LSO St Luke's / 19:30
Tickets £15 plus booking fee
Find out more
Naseer Shamma Quartet - Spirits
Wednesday 11 July 2018 / Barbican Hall / 19:30
Tickets £25 – 35 plus booking fee
Find out more
They Might Be Giants
Wednesday 3 October 2018 / Barbican Hall / 19:30
Tickets £20 – 35 plus booking fee
Find out more
ENDS
Sabine Kindel, Senior Communications Manager: t - +44 (0)20 7382 7090 e – sabine.kindel@barbican.org.uk
Sean Harwood, Senior Communications Officer: t - +44 (0)20 7382 6199 e – sean.harwood@barbican.org.uk
Rachel Coombes, Communications Officer: t - +44 (0)20 7382 6196 e – rachel.coombes@barbican.org.uk
Jean Tang, Communications Assistant: t - +44 (0)20 7382 6138 e – jean.tang@barbican.org.uk