Barbican announces Barbican announces Lisa Hannigan & s t a r g a z e, Tim Hecker, amiina, and Andy Irvine & Paul Brady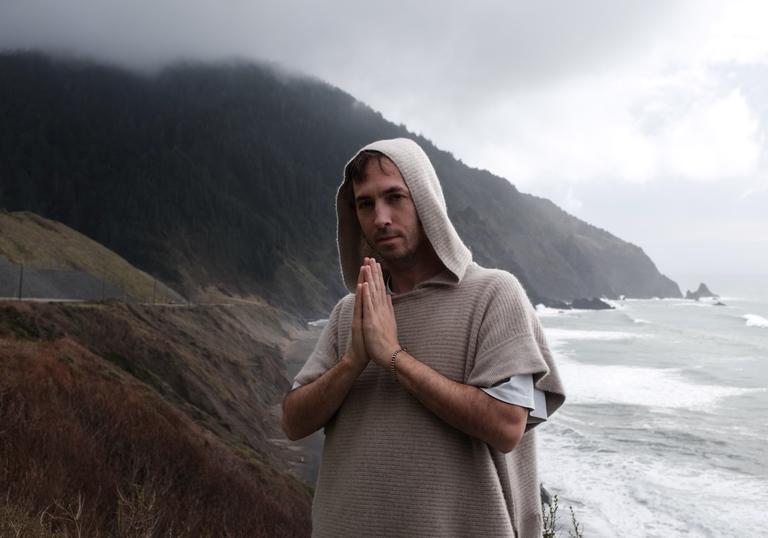 JUST ANNOUNCED
Lisa Hannigan & s t a r g a z e
Thursday 4 October 2018 / Barbican Hall / 19:30
Tickets £20 – 30 plus booking fee
Irish singer-songwriter Lisa Hannigan teams up with classical trained collective of European musicians, s t a r g a z e, for a concert featuring reworkings of songs from her three albums; Sea Sew (2008, Hoop), Passenger (2011, PIAS) and her most recent critically-acclaimed release, At Swim (2016, PIAS).
Before becoming a solo artist in her own right, Lisa Hannigan appeared on two of Damien Rice's albums and toured with him until 2007. Since establishing herself as a solo artist Hannigan has scored two number one albums in the Irish charts, two Choice Music Prize nominations and a Mercury Prize nomination for Sea Sew. Lisa has stretched her musical expertise in many directions: collaborating with artists as diverse as Ray LaMontagne, Richard Hawley, Herbie Hancock and Glen Hansard. She made an acting debut as a mermaid in the Oscar-nominated animation Song of the Sea, and her haunting voice featured on soundtracks for the TV series Fargo and the Oscar-winning score for Gravity.
s t a r g a z e is an ever-evolving project, marrying modern composition with alternative attitudes and sounds. They have appeared at the Barbican several times in recent years, including performances with Julia Holter, Nils Frahm and The Dodos. Most recently they appeared in a Barbican-produced concert alongside POLIÇA at Oval Space in February 2018 where the two groups performed tracks from the collaborative album Music For The Long Emergency.
On sale to Barbican members on Thursday 24 May 2018
On general sale on Friday 25 May 2018
Produced by the Barbican
Find out more
Tim Hecker (with Gagaku ensemble)
+ Kara-Lis Coverdale
Saturday 6 October 2018 / Barbican Hall / 19:30
Tickets £17.50 – 22.50 plus booking fee
Canadian sound artist Tim Hecker will return to the Barbican this autumn for the first time since 2016 with a special ensemble concert. The night will be both a celebration of his forthcoming project, fusing electronic production with traditional Japanese gagaku court music.
Hecker has released a number of records exploring intersections between noise, dissonance, and melody. In his varied and celebrated works, digital and organic sources tightly intertwine. The result is a hybrid aesthetic that recalls electronic abstraction and psychedelic American minimalism.
Opening the evening, regular collaborator Kara-Lis Coverdale creates colourful and dense arrangements with a unique approach to melody, harmony and sonic detail.
On sale to Barbican members on Thursday 24 May 2018
On general sale on Friday 25 May 2018
Produced by the Barbican in association with Bird on the Wire
Supported by the Great Britain Sasakawa Foundation
Find out more
Andy Irvine & Paul Brady
Accompanied by Dónal Lunny & Kevin Burke
Monday 15 October 2018 / Barbican Hall / 19:30
Tickets £25 – 35 plus booking fee
Following their 40th anniversary tour of Ireland in 2017 - which saw three consecutive sell-out nights in Dublin - Andy Irvine and Paul Brady bring the music of their 1976 eponymous album Andy Irvine/Paul Brady to the Barbican on Monday 15 October 2018. Once again, they will be joined by musicians Dónal Lunny and Kevin Burke who featured on the original recording.
Irvine and Brady first came together in 1974 when Brady joined dynamic trad-folk group Planxty, replacing the departing Christy Moore. Sadly, fatigue and financial difficulties brought the band to a standstill in 1975. Whilst Brady never got to record with Planxty his friendship with Irvine resulted in this album released by Mulligan Records, one of the most important Irish independent labels. Andy Irvine/Paul Brady captures two of the great interpreters of the Irish folk song, side by side, relishing in a magical musical chemistry. They were accompanied by fiddler Kevin Burke and Dónal Lunny of Planxty and The Bothy Band, who also produced the album recorded in Wales.
On sale to Barbican members on Thursday 24 May 2018
On general sale on Friday 25 May 2018
Produced by the Barbican
Find out more
amiina: Fantômas
Sunday 18 November 2018 / LSO St Luke's / 19:30
Tickets £20 plus booking fee
Icelandic neo-classical group amiina will perform the music of their 2016 album, Fantômas (Mengi), live to a screening of silent film Juve Contre Fantômas (1913), in a Barbican-produced concert at LSO St Luke's on 18 November 2018.
Melancholic and ethereal, yet full of suspense, pounding rhythms and haunting melodies these compositions are full of contrasts, from darkness and utter terror to heavenly melodies. Featuring violin, cello, drums, percussion, metallophone, table harp, ukulele and electronics, amiina employ their intelligent and imaginative use of different instruments and their varied textures.
Fantômas premiered in Paris in 2013 at the prestigious, Théâtre du Châtelet, in a special Halloween event, celebrating the centenary of the Fantômas series, directed by the French film director Louis Feuillade. Fantômas is the sadistic and ruthless serial killer initially born of the crime fictions of French writers Marcel Allain and Pierre Souvestre in 1911. He went on to appear in various films, television and comic book adaptations throughout the century.
amiina formed as a string quartet in the late 1990s at the Reykjavík College of Music; Edda Rún Ólafsdóttir, Hildur Ársælsdóttir, María Huld Markan Sigfúsdóttir and Sólrún Sumarliðadóttir spent much of the following decade performing with the ethereal rock group, Sigur Rós. In 2009 the group expanded, welcoming new members, drummer Magnús Trygvason Eliassen and electronic artist Kippi Kaninus.
On sale to Barbican members on Thursday 24 May 2018
On general sale on Friday 25 May 2018
Produced by the Barbican
Find out more
ALSO ANNOUNCED
Charles Watson
+ sivu
Saturday 26 May 2018 / LSO St Luke's / NOTE NEW START TIME 20:00
Tickets £12.50 – 15 plus booking fee
Find out more
Keaton Henson: Six Lethargies
Performed by Britten Sinfonia
Friday 20 July 2018 / Barbican Hall / 20:00
Tickets £17.50 – 25 plus booking fee
Further details of this multi-sensory experience have been announced, confirming that a portion of the audience will contribute to the performance via bio-metrics. Keaton Henson, as well as working with neuroscientists to develop the evening, has collaborated with 'thrill engineer' prof. Brendan Walker, to monitor the audience and allow their emotional state to control the ambience of the show in real time.
Six Lethargies, written over several years, aims to express and explain the feelings associated with Keaton's experiences with mental health and severe anxiety. This additional element of the experimental performance delves deeper into answering the simple question the piece aims to ask; if I write how it feels to me, will it make you feel the same?
Produced by the Barbican
Find out more
Field Music with the Open Here Orchestra
Friday 25 May 2018 / Barbican Hall / 19:30
Tickets £17.50 – 22.50 plus booking fee
Find out more
Actress + London Contemporary Orchestra
+ Duval Timothy, Silvia Kastel and Toxe
Saturday 26 May 2018 / Barbican Hall / 19:30
Tickets £17.50 – 22.50 plus booking fee
Find out more / Watch Barbican meets
Charles Watson
+ sivu
Saturday 26 May 2018 / LSO St Luke's / 20:00
Tickets £12.50 – 15 plus booking fee
Find out more
Tigran Hamasyan & Nils Petter Molvaer
Saturday 2 June 2018 / Barbican Hall / 19:30
Tickets £20 – 35 plus booking fee
Find out more
Thomas Bartlett + Nico Muhly
Peter Pears: Balinese Ceremonial Music
Friday 8 June 2018 / LSO St Luke's / 20:00
Tickets £25 – 30 plus booking fee
Find out more
Microdisney perform The Clock Comes Down the Stairs
Saturday 9 June 2018 / Barbican Hall / 20:00
Tickets £25 – 35 plus booking fee
Find out more / Watch the Barbican session
[Modern Ritual] featuring Charles Hayward + Laura Cannell + Hoofus + Jennifer Lucy Allan + Luke Turner
Saturday 16 June / LSO St Luke's / 19:30
Tickets £15 plus booking fee
Find out more / Watch the Barbican session
Wynton Marsalis Quartet
+ Headspace Quartet
Tuesday 19 June 2018 / Barbican Hall / 19:30
Tickets £15 – 35 plus booking fee
Find out more
Alva Noto + Ryuichi Sakamoto: Two
Wednesday 20 June 2018 / Barbican Hall / 19:30
SOLD OUT returns only
Find out more
Light in the Attic: Haruomi Hosono, Acetone, Willie Thrasher & Linda Saddleback
Saturday 23 June 2018 / Barbican Hall / 19:30
Tickets £17.50 – 30 plus booking fee
Find out more
Michael 'Mikey J' Asante: Outliers
Saturday 30 June 2018 / Barbican Hall / 19:30
Tickets £17.50 – 25 plus booking fee
Find out more / Watch Barbican in conversation
Oneohtrix Point Never: MYRIAD
7 July 2018 / Barbican Hall / 2018
SOLD OUT returns only
Find out more
Yasuaki Shimizu
+ Carl Stone
Sunday 8 July 2018 / LSO St Luke's / 19:30
SOLD OUT returns only
Find out more
Naseer Shamma Quartet - Spirits
Wednesday 11 July 2018 / Barbican Hall / 19:30
Tickets £25 – 35 plus booking fee
Find out more
monumental: Godspeed You! Black Emperor & The Holy Body Tattoo
Friday 13 & Saturday 14 July 2018 / Barbican Hall / 19:30
Tickets £20 – 30 plus booking fee
Find out more
Walthamstow Garden Party
Cero39, London African Gospel Choir, Adrian Sherwood + Creation Rebel, Fatoumata Diawara, 47 Soul and Dona Onete + more TBA
Lloyd Park
Saturday 14 July – Sunday 15 July 2018
12–9.30pm (Sat) / 12–8pm (Sun)
Free
Find out more
Afro-Cuban All Stars
15 July 2018 / Barbican Hall / 19:30
Tickets £20 – 30 plus booking fee
Produced by the Barbican
Find out more
Keaton Henson: Six Lethargies
Performed by Britten Sinfonia
Friday 20 July 2018 / Barbican Hall / 20:00
Tickets £17.50 – 25 plus booking fee
Produced by the Barbican
Find out more
DJ Spoony presents Garage Classical
with the Ignition Orchestra
Saturday 21 July / Barbican Hall / 19:30
SOLD OUT returns only
Find out more
Gruff Rhys + London Contemporary Orchestra
+ Ed Dowie
Wednesday 12 September 2018 / Barbican Hall / 19:30
Tickets £17.50 – 25.00 plus booking fee
Find out more
12 ensemble
REBORN: music reimagined through time
Sunday 16 September 2018 / Milton Court Concert Hall / 19:30
Tickets £10 – 20 plus booking fee
Find out more
MANUFACTORY
Transforma – Sascha Ring (Apparat)
Tuesday 25 September 2018 / Barbican Hall / 19:30
Tickets £17.50 – 22.50 plus booking fee
Find out more
Ryoji Ikeda – datamatics and music for percussion
Sunday 30 September 2018 / Barbican Hall / 19:30
Tickets £15 – 25 plus booking fee
Find out more
They Might Be Giants
Wednesday 3 October 2018 / Barbican Hall / 19:30
Tickets £20 – 35 plus booking fee
Find out more
RY X & London Contemporary Orchestra
Friday 12 October 2018 / Barbican Hall / 20:00
Tickets £17.50 – 25 plus booking fee
Find out more
Keren Ann & Debussy String Quartet
Sunday 14 October 2018 / Milton Court Concert Hall / 19:30
Tickets £20 – 30 plus booking fee
Find out more
Mew: Frengers
Saturday 20 October 2018 / Barbican Hall / 16:00 & *20:00
Tickets £20 – 27.50 plus booking fee / *SOLD OUT returns only
Find out more
Darbar Festival – Rupak Kulkarni + Meeta Pandit
Thursday 25 October 2018 / Milton Court Concert Hall / 18:30
Tickets £20 – 50 plus booking fee
Find out more
Darbar Festival – Soumik Datta + Malladi Brothers
Friday 26 October 2018 / Milton Court Concert Hall / 18:30
Tickets £20 – 50 plus booking fee
Find out more
Darbar Festival – Ustad Wasifuddin Dagar
Saturday 27 October 2018 / Milton Court Concert Hall / 10:00
Tickets £20 – 50 plus booking fee
Find out more
Darbar Festival – Sanju Sahai
Saturday 27 October 2018 / Milton Court Concert Hall / 14:00
Tickets £20 – 50 plus booking fee
Find out more
Darbar Festival – Lalgudi GJR Krishnan & Lalgudi Vijayalakshmi + Omar Dadarkar
Saturday 27 October 2018 / Milton Court Concert Hall / 18:30
Tickets £20 – 50 plus booking fee
Find out more
Darbar Festival – Ustad Shahid Parvez + Parveen Sultana
Sunday 28 October 2018 / Barbican Hall / 17:30
Tickets £18 – 75 plus booking fee
Find out more
Neko Case
Thursday 8 November 2018 / Barbican Hall / 20:00
Tickets £22.50 – 27.50 plus booking fee
Find out more
Bobby McFerrin
Part of EFG London Jazz Festival
Sunday 18 November 2018 / Barbican Hall / 19:30
Tickets £20 – 45 plus booking fee
Find out more
Jóhann Jóhannsson: Last and First Men
Saturday 1 December 2018 / Barbican Hall / 20:00
Tickets £20 – 35 plus booking fee
Find out more
Brad Mehldau + Britten Sinfonia
Saturday 16 March 2019 / Barbican Hall / 20:00
Tickets £25 – 35 plus booking fee
Find out more
ENDS
Sabine Kindel, Senior Communications Manager: t - +44 (0)20 7382 7090 e – sabine.kindel@barbican.org.uk
Sean Harwood, Communications Manager: t - +44 (0)20 7382 6199 e – sean.harwood@barbican.org.uk
Rachel Coombes, Communications Officer: t - +44 (0)20 7382 6196 e – rachel.coombes@barbican.org.uk