Barbican announces Alice Coltrane Ashram Project, John Cale (2018-1964) A Futurespective and Field Music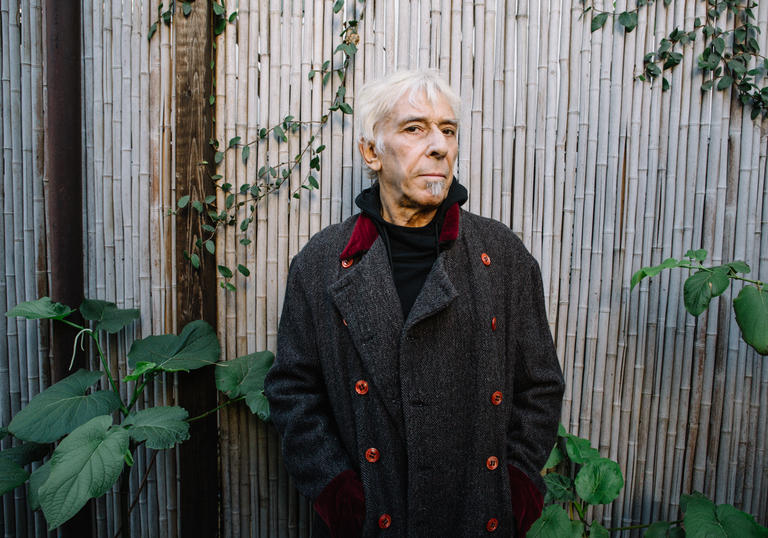 JUST ANNOUNCED
Alice Coltrane Ashram Project
Part of EFG London Jazz Festival
Saturday 18 November 2017 / LSO St Luke's / 11:00 & 17:30
Tickets £25 plus booking fee
A special celebration of the life, music and spirit of Alice Coltrane Turiyasangitananda will take place at LSO St Luke's on Saturday 18 November. The Ashram Community Singers will perform in this intimate and serene space, the perfect setting to extend the feeling and energy of Alice's LA-based ashram to London. The performance will feature the devotional music Alice invented – inspired by the gospel music of the Detroit churches she grew up in, mixed together with the Indian devotional music of her religious practice.
In the late 1970s Alice Coltrane adopted the Sanskrit name Turiyasangitananda as she embraced the spirituality that became so central to the last four decades of her life. By 1983 she had established a 48-acre Sai Anantam Ashram at which she began to record music which was released only within her spiritual community in the form of private cassette tapes. In May of 2017, with the blessing of Alice's children, Luaka Bop released a compilation of these songs titled World Spirituality Classics, Volume 1: The Ecstatic Music of Alice Coltrane, making them available to the public for the first time. 2017 also marks what would have been Alice's 80th year of life, as well as the 10th anniversary of her passing.
The Ashram Project is an experiential and participatory event and as such attendees are encouraged to embrace several aspects of the ceremony. At its core this event is an opportunity to chant and sing along with The Ashram Community Singers, 'bhajan books' featuring the lyrics will be given to all members of the audience, and will also be available to download in advance. Loose clothing is encouraged and shoes will be removed upon entering the space. After the ceremony 'prashad', a religious offering of simple vegetarian food will be served. To mirror the traditional sunrise and sunset ceremonies the event will take place twice on Saturday 18 November, first at 11:00 and secondly at 17:30.
These concerts precede A concert for Alice and John Coltrane at the Barbican Hall, featuring Pharoah Sanders Quartet, Denys Baptiste and Alina Bzhezhinska. Celebrating the profound musical legacy of Alice and John Coltrane, the stage will be graced by both a collaborator of John Coltrane in Sanders, and two prominent artists from the UK jazz scene – each drawing inspiration from the Coltranes.
On sale to Barbican members on Thursday 21 September
On general sale on Friday 22 September
Produced by the Barbican
John Cale (2018-1964): A Futurespective
With the London Contemporary Orchestra
Friday 9 & Saturday 10 March 2018 / Barbican Hall / 19:30
Tickets £35 - £45 plus booking fee
Legendary songwriter, producer and musician, John Cale returns to the Barbican next spring for his first-ever career retrospective. This follows on from a series of original albums for Domino Records and historic re-imagining of the Velvet Underground's 50th Anniversary in two concerts in Paris and Liverpool, as well as his performance of Barbican co-commissioned audio-visual collaboration LOOP>>60Hz: Transmissions From The Drone Orchestra with Liam Young at the Barbican Theatre in autumn 2014. Marking his 76th birthday, the event in March 2018 spreads over two epic nights at the Barbican Hall and will see Cale revealing tracks from his forthcoming Domino studio album as well as addressing music going back to 1964 that he has rarely, if ever performed live. Audiences can expect to hear selections from the Velvet Underground and Cale's landmark solo albums recorded in his years with Island Records will feature prominently. The performances will also include material from the classic 1992 live solo album Fragments of a Rainy Season.
In recent years, Cale has emphasised collaborative work. While reaching restlessly toward the future on his latest albums, he has also re-examined his past catalogue, including a reconfiguration of his milestone album Music for a New Society on M:Fans, released in 2016. In concerts dedicated to the music of Nico or the Velvet Underground, Cale has sought contemporary and emerging musicians who share his vision of breathing new life into this beloved back catalogue. For his Barbican concerts in March, Cale will team up with the London Contemporary Orchestra, who since 2007 have mined great experimental works of the 20th century, shedding new light and developing new audiences for avant-garde music. Highly-lauded collaborations with Jonny Greenwood, William Basinski, Matmos, Actress, Foals and Belle & Sebastian have made them the ''go-to'' orchestra for contemporary collaborations.
The programme on both Barbican concert nights will evolve around a core set of repertoire including rarities and old-time favourites, but might differ slightly each night. With the fullness of the orchestra, to the stripped-down minimalism and the layers in-between, John Cale (2018-1964): A Futurespective promises to continue Cale's mantra of 'expect the unexpected'.
These two Barbican performances are produced in association with Convergence. Now in its 5th year, Convergence is a series of concerts, exhibitions, and talks celebrating the latest technological developments of digital culture, elucidating issues, developments and innovation across art and society. 
Field Music with the Open Here Orchestra
Friday 25 May 2018 / Barbican Hall / 19:30
Tickets £17.50 – 22.50 plus booking fee
A specially-staged Field Music concert comes to the Barbican on 25 May 2018, featuring an expanded orchestral line-up with strings, brass, wind and percussion. The band's core line-up of Peter and David Brewis, along with Kevin Dosdale on guitar and synth, Andrew Lowther on bass and Liz Corney on keys and vocals, will be augmented by a team of players who have performed on the band's most recent albums.
Peter and David Brewis have been making records as Field Music since 2005. Their five previous album releases (including 2016's Commontime and the Mercury-shortlisted Plumb) have been interspersed with solo albums, collaborations and film scores. The band last performed in a Barbican-promoted concert at Milton Court Concert Hall in February of 2017; Asunder, an audio/visual presentation, featured a film by Esther Johnson and music composed and performed live by Field Music and Warm Digits. The performance told the story of an English town during the First World War, and was creatively produced by Bob Stanley (Saint Etienne).
COMING UP IN AUTUMN 2017
Gainsbourg Symphonic with Jane Birkin
Featuring Heritage Orchestra and conductor Geoffrey Styles
Artistic direction: Philippe Lerichomme
Piano & musical arrangements: Nobuyuki Nakajima
Tuesday 26 September 2017 / Barbican Hall / 19:30
SOLD OUT, returns only
Ryoji Ikeda: Test Pattern
Thursday 28 September 2017 / The Old Selfridges Hotel / 19:00 & 21:30
Tickets £22.00 plus booking fee
Midori Takada
+ Visible Cloaks
Part of Transcender 2017
Thursday 28 September 2017 / Milton Court Concert Hall / 19:30
SOLD OUT, returns only
Kayhan Kalhor with the Rembrandt Trio
+ Awj Trio
Part of Transcender 2017
Friday 29 September 2017 / Barbican Hall / 19.30
Tickets: £20 – 25 plus booking fee
Sacred Imaginations 1:
New and Ancient Music of the Christian East
Part of Transcender 2017
Saturday 30 September 2017 / Barbican Hall / 19.30
Tickets: £20 – 27.50 plus booking fee
Different Trains 1947
featuring audio-visual collaborations from Actress, Sandunes and Jack Barnett
+ Darkstar
Part of Transcender 2017
Sunday 1 October 2017 / Barbican Hall / 19.30
Tickets: £15 – 22.50 plus booking fee
Spacebomb Revue
Friday 6 October 2017 / Barbican Hall / 19:30
Tickets £20 – 30 plus booking fee
Kid Creole & The Coconuts / Arto Lindsay
+ Justin Strauss
Part of Basquiat: Boom for Real
Saturday 7 October 2017 / Barbican Hall / 19:30
Tickets £17.50 – 25 plus booking fee
GAS Live
+ Huerco S Live
Sunday 8 October 2017 / Barbican Hall / 20:00
Tickets £17.50 – 22.50 plus booking fee
Darbar Festival: Kaushiki Chakraborty
Sunday 8 October 2017 / Milton Court Concert Hall / 18:00
Tickets £18 – 50 plus booking fee
GoGo Penguin: Koyaanisqatsi
A New Score Performed Live
Wednesday 11 October 2017 / Barbican Hall / 19:30
SOLD OUT, returns only
Shiraz: A Romance of India (1928)
World premiere live screening of the BFI National Archive's latest restoration
Featuring a newly commissioned score composed and performed by Anoushka Shankar
Saturday 14 October 2017 / Barbican Hall / 20:00
Tickets £17.50 – 25 plus booking fee
Dasha Rush & LCC
Wednesday 18 October / Milton Court Concert Hall / 19:30
Tickets £10 – 20 plus booking fee
Produced by the Barbican in association with Clon
Supported by the Goethe-Institut London
Matthew Herbert's Brexit Big Band
Reisezehrung
Monday 23 October 2017 / Barbican Hall / 19:30
Tickets £15 – 30 plus booking fee
Moondog for Gamelan: Performed by Iwan Gunawan & Stefan Lakatos
Saturday 28 October 2017 / LSO St Luke's / 19:30
Tickets £20 - 25 Plus booking fee
Camille
Monday 30 October 2017 / Barbican Hall / 19:30
Tickets £20 – 35 plus booking fee
Gilberto Gil + Cortejo Afro
with Nucleo de Opera da Bahia and Orquestra Nova Lisboa
Tuesday 31 October 2017 / Barbican Hall / 19:30
Tickets £20 – 60 plus booking fee
Find out more
Saz'iso
Saturday 4 November / LSO St Luke's / 20:00
Tickets £20 – 25 plus booking fee
Produced by the Barbican
Basquiat and Jazz
Featuring Black Top and guests
Part of EFG London Jazz Festival and Basquiat: Boom for Real
Friday 10 November 2017 / LSO St Luke's / 19:30
Tickets £15 – 25 plus booking fee
Chucho Valdés + Gonzalo Rubalcaba
Part of EFG London Jazz Festival
Saturday 11 November 2017 / Barbican Hall / 14:30
Tickets £20 – 40 plus booking fee
RIOT DAYS – Pussy Riot Theatre
Friday 17 November 2017 / Islington Assembly Hall / 20:00
Tickets £20 plus booking fee
Produced by the Barbican
Supported by the Tsukanov Family Foundation
Pharoah Sanders Quartet
+ Denys Baptiste + Alina Bzhezhinska
A concert for Alice and John Coltrane
Part of EFG London Jazz Festival
Saturday 18 November 2017 / Barbican Hall / 19:30
Tickets £15 - 35 plus booking fee
Terence Blanchard Quintet
Joe Zawinul's Stories of the Danube
BBC Concert Orchestra and conductor Kristjan Järvi
Part of EFG London Jazz Festival
Sunday 19 November 2017 / Barbican Hall / 19:30
Tickets £20 – 35 plus booking fee
Sō Percussion: From Out a Darker Sea
Friday 24 & Saturday 25 November 2017 / St Giles Cripplegate / 20:00
Tickets £15 plus booking fee
Tan Dun: The Martial Arts Trilogy
with the London Symphony Orchestra
Thursday 30 November 2017 / Barbican Hall / 19:30
Tickets £17.50-35 plus booking fee
Unsound Dislocation: London
Friday 8 December 2017 / Barbican Hall / 19:30
Tickets £17.50 – 22.50 plus booking fee
COMING UP IN 2018
Planet Harmonik by Aloysius Suwardi
Thursday 18 January 2018 / Milton Court Concert Hall / 19:30
Tickets £20 plus booking fee
Video Jam x Basquiat
Basquiat-inspired short films with original scores performed live by Young Fathers, Ibibio Sound Machine and more
Part of Basquiat: Boom for Real
Sunday 28 January 2018 / Barbican Hall / 20:00
Tickets £17.50 – £22.50 plus booking fee
Jeff Tweedy
Saturday 3 February 2018 / Barbican Hall / 20:00
Tickets £30 - 50 plus booking fee
Nils Frahm – All Melody
Wednesday 21 Friday 23 & *Saturday 24 February 2018 / Barbican Hall / 19:30, *15:00 & 20:00
Tickets £25 – 35 plus booking fee
Produced by the Barbican in association with Bird on the Wire
Jazz at Lincoln Center Orchestra with Wynton Marsalis
Benny Goodman: King of Swing
Tuesday 27 February 2018 / Barbican Hall / 20:00
Tickets £30 – 45 plus booking fee
Jazz at Lincoln Center Orchestra with Wynton Marsalis
Leonard Bernstein at 100
Wednesday 28 February 2018 / Barbican Hall / 20:00
Tickets £30 – 45 plus booking fee
The Next Generation of Jazz Showcase
Thursday 1 March 2018 / Milton Court Concert Hall / 19:00
Tickets £8 plus booking fee
Niladri Kumar: Seduced by the Sitar
Tuesday 13 March 2018 / Milton Court Concert Hall / 19:00
Tickets £18 – 50 plus booking fee
Sabine Kindel, Senior Communications Manager: t - +44 (0)20 7382 7090 e – sabine.kindel@barbican.org.uk
Sean Harwood, Senior Communications Officer : t - +44 (0)20 7382 6199 e – sean.harwood@barbican.org.uk
Rachel Coombes, Communications Officer : t - +44 (0)20 7382 6196 e – rachel.coombes@barbican.org.uk
Jean Tang, Communications Assistant: t - +44 (0)20 7382 6138 e – jean.tang@barbican.org.uk